In a ceremony dating to 1933, the Rockefeller Center tree was lit Wednesday night, completing the metamorphosis of a backyard giant into one of the world's most famous Christmas trees.
Construction workers pooled their money in 1931 to buy the first tree to grace the plaza, a 20-foot high balsam fir with garlands made by their families. Rockefeller Center decided to make the tree an annual tradition and the first tree-lighting was two years later.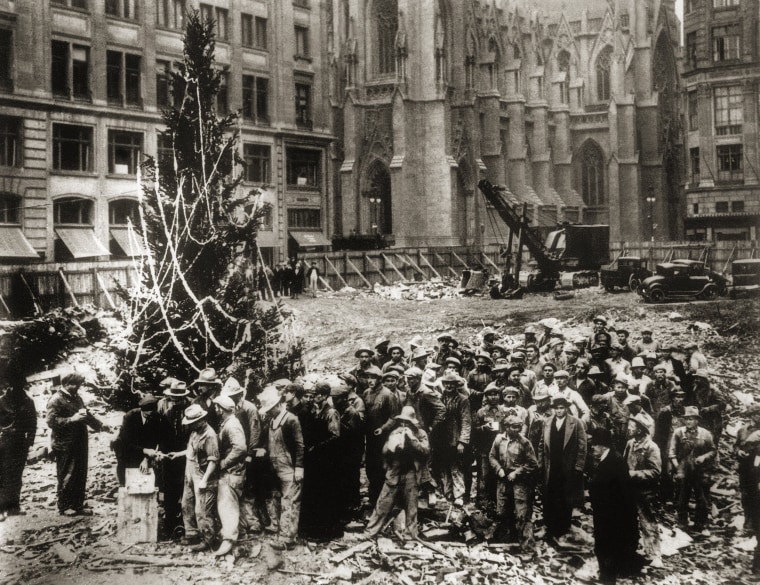 This year an 82-foot tall, 14-ton Norway Spruce made a 200-mile journey to New York City on a flatbed truck.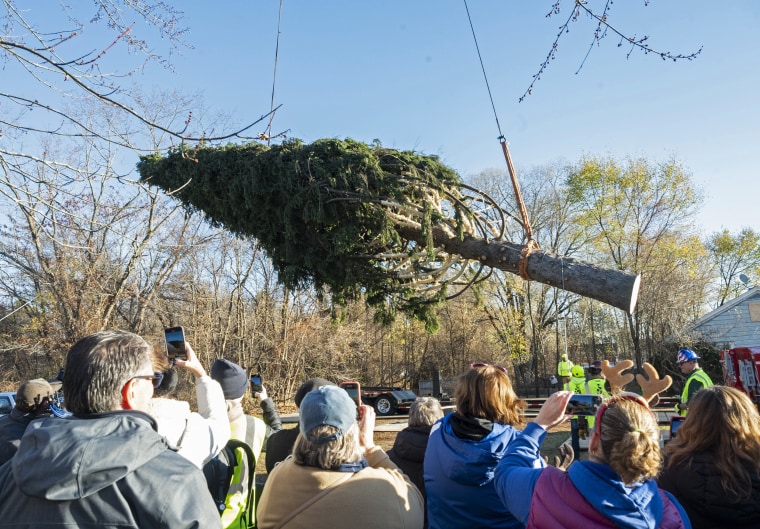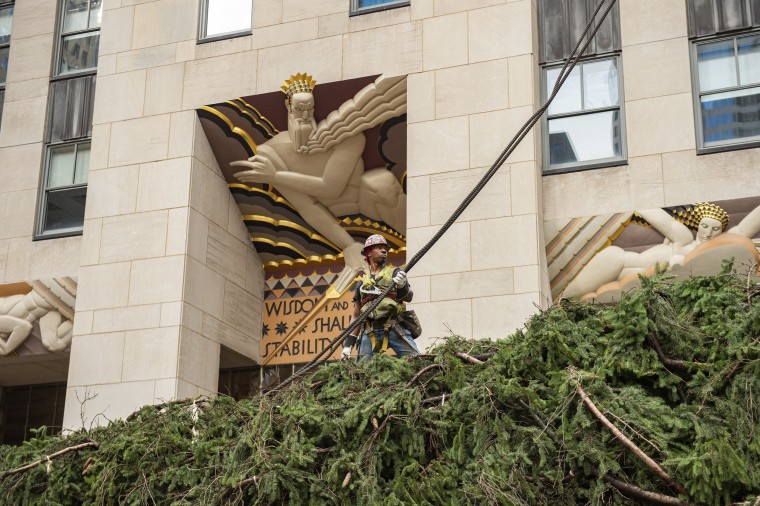 The tree, whose lower branches extend 50 feet in diameter, will be aglow with 50,000 multicolored lights and topped with a 900-pound star covered in 3 million crystals.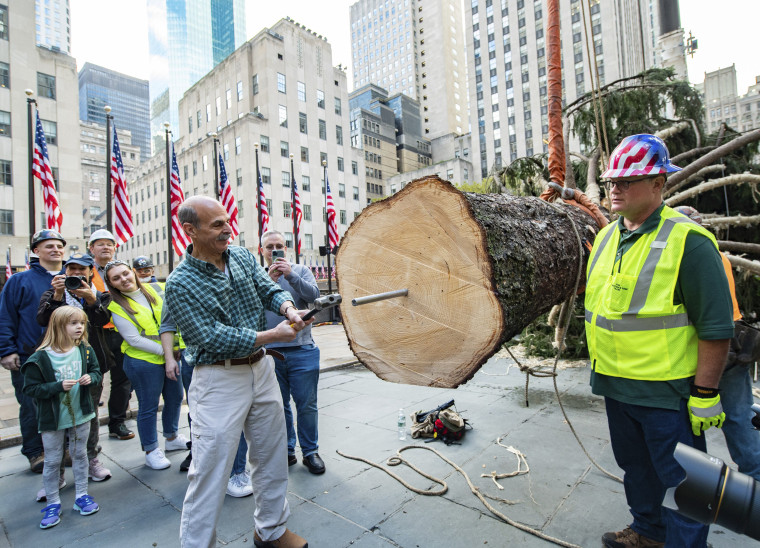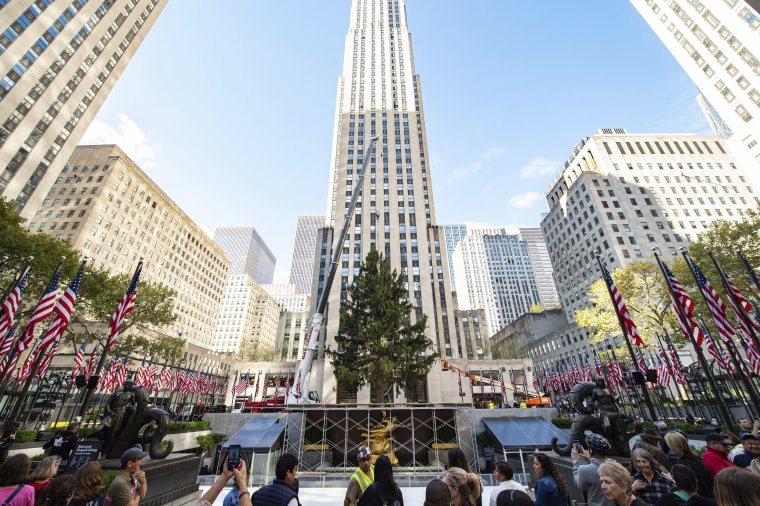 The tree will be lit daily from 6 a.m. until midnight and after the holidays will be milled into lumber for donation to Habitat for Humanity.