The movement to eliminate cash bail across the country gained steam on Tuesday when California's top judge said she supports an overhaul of a pretrial system that allows wealthier defendants to buy their freedom while keeping poorer ones locked up.
The proposal, outlined by state Supreme Court Chief Justice Tani Cantil-Sakauye in a report by the judiciary, requires approval by state lawmakers and Gov. Jerry Brown. A bail reform bill passed the state Senate this year, but it got tied up in the state Assembly, leaving supporters to promise to try again next year.
"I support the conclusion that California's current pretrial system unnecessarily compromises victim and public safety," Cantil-Sakauye said in a statement.
Under the centuries-old cash bail system, defendants are allowed to post a court-imposed amount of money as a promise that they will show up for trial. Many turn to bail bond companies for the money.
Related: Some Say America's Bail System is Unfair. Can Data Fix It?
Critics point out that, under this system, the poor are more likely to get stuck in jail, which makes them far more likely to lose their jobs, plead guilty to something they didn't do, serve time in prison, and suffer the lifelong consequences of a criminal conviction. Those who borrow from a bail bondsman often fall into crippling debt.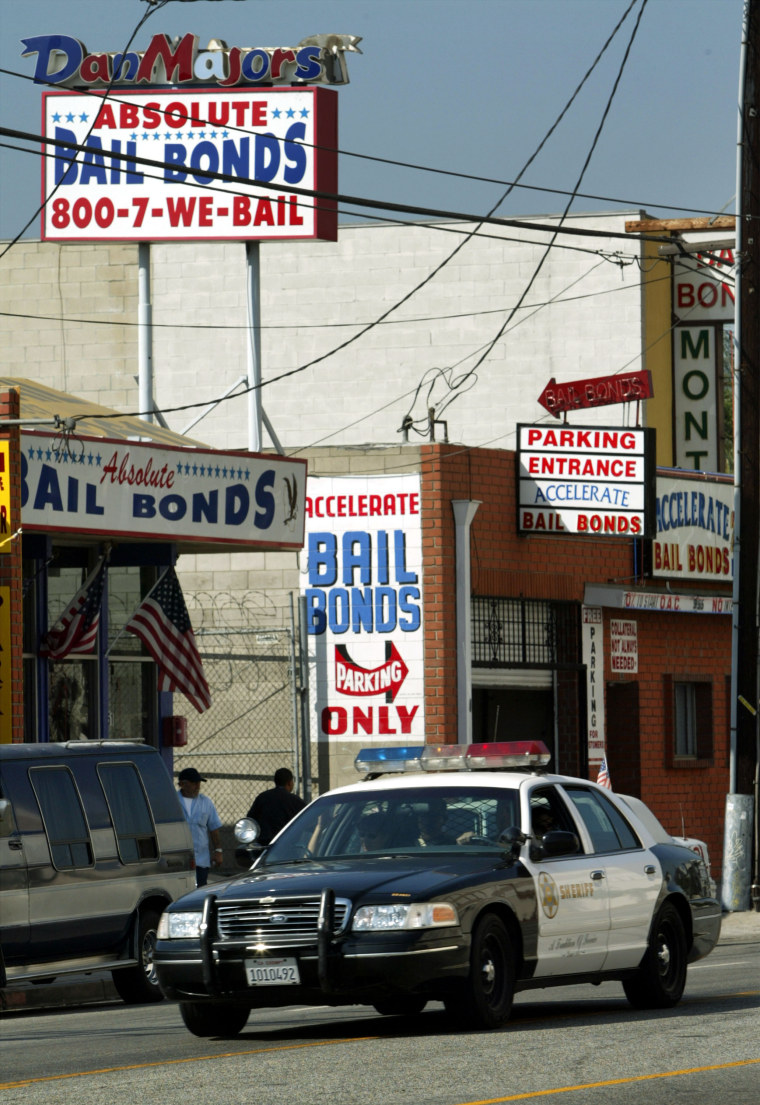 At the same time, the wealthy can buy their way out of pretrial detention on just about any offense, including murder.
If a bail reform measure passed in California, it would join New Jersey and New Mexico as the only states to effectively end their reliance on cash bail. In those two states, voters approved constitutional amendments that allowed judges to release defendants who aren't considered dangerous or flight risks ─ and allowed them to order pretrial detention, without bail, for the others.
In New Jersey, judges now rely on an algorithm to help them decide who gets held and who gets released. Pretrial releases come with conditions, such as regular contact with a pretrial services office or electronic monitoring.
The reform movement has met fierce resistance from the bail bond industry, which claims to help keep the public safe. Faced with extinction, the industry has fought back through lobbying, lawsuits and public relations campaigns.