A Colorado baker is facing a state discrimination investigation after refusing to make a cake with a bitter theme. But a Texas ministry on Thursday disavowed the complaint one of its co-founders filed against the woman who refused to sell him cakes with anti-gay messages.
Marjorie Silva, owner of Azucar Bakery in Denver, said she told the man, Bill Jack of the Denver suburb of Castle Rock, that she wouldn't fill his order last March for two cakes in the shape of the Bible, to be decorated with phrases like "God hates gays" and an image of two men holding hands with an "X" on top.
Silva told NBC station KUSA of Denver that she later received a discrimination complaint from the Civil Rights Division of the Colorado Department of Regulatory Agencies. "After I read it, I was like, 'No way,'" Silva said. "We're not doing this. This is just very discriminatory and hateful."
The regulatory agency wouldn't comment Thursday because all complaints are confidential. But in a statement to KUSA, Jack confirmed that he filed the complaint, saying, "I believe I was discriminated against by the bakery based on my creed."
Jack is listed as a faculty member on the website of Worldview Academy, a prominent nondenominational Christian organization based in Midland, Texas. The academy confirmed that Jack was one of four co-founders in 1996 and said Thursday that he is "a frequent speaker at Worldview Academy summer camps that train students how to live their faith in truth and grace." But it said it disagreed with his complaint, stressing that Jack filed it as a "private citizen."
"Worldview Academy believes that God unconditionally loves every person," it said in a statement. "We also believe in liberty and justice for all. Consequently, we support the Colorado bakery owner's right — and the right of all other bakery owners — to not undertake work which would violate their core beliefs."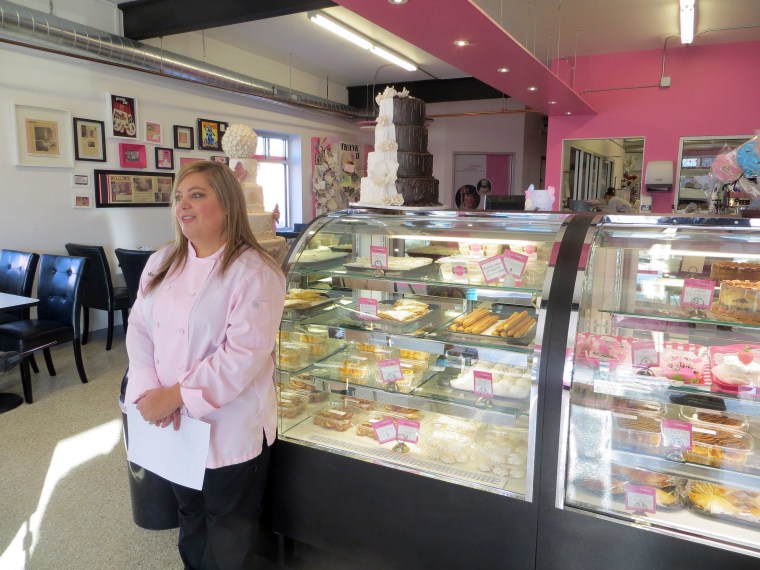 IN-DEPTH
SOCIAL