The balloon was a bust.
A $180,000 surveillance gizmo dubbed "blimp in a box" that investigators were using to track down cop-killing suspect Eric Frein in Pennsylvania has been grounded. Police said Wednesday that the tethered, unmanned mylar balloon was "not as helpful as everyone hoped it would be" because of the rugged terrain and canopy of leaves over the woods and was returned to Ohio, which had loaned it to the manhunt.
Frein is accused of killing one state trooper and wounding another in a Sept. 12 ambush on the Blooming Grove barracks. Police have found a diary entry, his AK-47, two homemade pipe bombs and several campsites but have not been able to capture him. A number of sightings have not been verified, and two potential blood trails turned out to be dead ends.
Asked if investigators are certain that Frein is still alive, state police spokesman Tom Kelly said "it's possible" that he's dead but declined to talk about any evidence that suggests he is still on the run.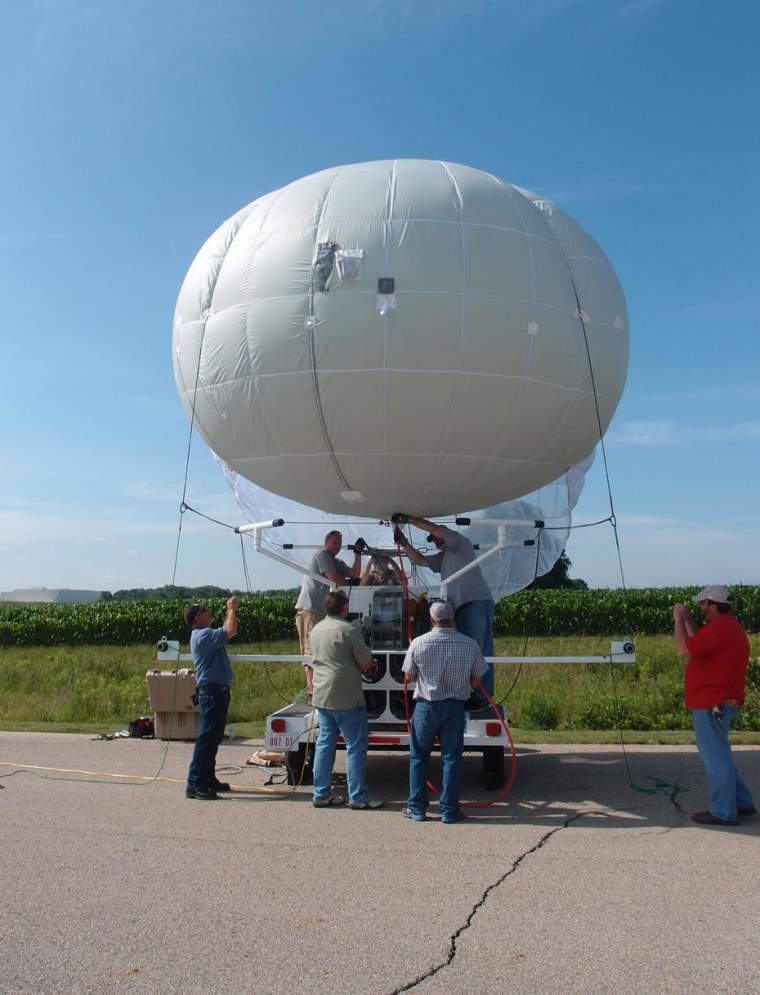 IN-DEPTH
— Tracy Connor