Baltimore will impose one of the strictest curfews in the country this summer in a bid to curb rising violence, drawing criticism from residents, public-safety experts and civil-rights advocates.
Under the bill — approved by the city council and expected to get Democratic Mayor Stephanie Rawlings-Blake's signature — children under 14 would need to be home by 9 p.m. year-round, among the earliest curfews nationally. Teens 14 to 16 years old would have a curfew of 10 p.m. on weeknights during the school year and 11 p.m. on weekends.
"We did that because it's just old-school common sense," Councilman Brandon Scott, the bill's lead supporter, said. "If you're going to ask young people to be up and ready for school at 6:30, 7 o'clock in the morning, then they should not be out at 11 p.m. at night."
The bill also imposes a daytime curfew during school hours — 7:30 a.m. to 3 p.m. — restricting youth under 16 from being in public places or stores when they should be in class.
Baltimore's mayor hailed the curfew, an expanded version of the curfew the city already has in place, as a way to keep kids safe.
"I am not willing to gamble on the lives our of children," she said.
The measure, which drew shouts of "boo!" from inside the City Hall chamber and attracted a couple dozen protesters outside, comes as Baltimore's violence rises. The city has one of the highest crime rates in the country and last year, had a 7.3 percent rise in homicides, according to Reuters.
But the curfew is controversial. Opponents argue it won't lower youth delinquency and police experts say such strict curfews are hard to enforce.
"In concept, they may be a good idea," said Chuck Drago, a police procedures expert who worked for the Fort Lauderdale, Florida, police department when they instituted a juvenile curfew in the late 1990s. "But it's very difficult and very rare that a police department can actually follow through with these curfews because it requires so much staffing, it's so intensive to enforce it. Police officers have got to pick up these kids and hold onto them and find someone to turn them over to."
In Baltimore's case, kids who get caught violating curfew won't get a criminal charge. They will be brought to a curfew center by police, but not arrested or handcuffed, and interviewed by authorities.
But representatives with the ACLU Maryland, one of the fiercest opponents of the curfew, worry those innocent-sounding interactions with police could turn sinister.
"It's very difficult and very rare that a police department can actually follow through with these curfews .. It's so intensive to enforce it."
"Police aren't social workers," said Sonia Kumar, ACLU Maryland staff attorney. "When we've talked to young people about their interactions with police, they've told a very different story about the nature of those interactions that suggest that in fact these situations will quickly escalate in ways that this bill's supporters are choosing to ignore."
In addition, she said, "What these laws do is give the ability to officers to stop any young-looking person who is outside at a certain time and ask what they're doing, ask for identification. It affects not only those who are explicitly covered by the curfew, but reaches older adolescents and young people as well."
Indianapolis; Oakland, California; and Austin, Texas, are also considering curfews. Cities across the country, including many of the largest cities in the U.S., have already imposed them.
Drago praised the idea for the curfew, but said, "I haven't seen one yet that actually works because it's just too much for police to handle."
Baltimore's Homeless Persons Representation Project, a non-profit that provides free legal services to homeless people and fears what the curfew will mean for the city's more than 2,400 homeless youth.
"I'm really concerned that this is going to push them farther into the shadows. They're already very hard for us to connect with, and a threat of increased police contact will make them even harder to find," said Ingrid Lofgren, an attorney for the group.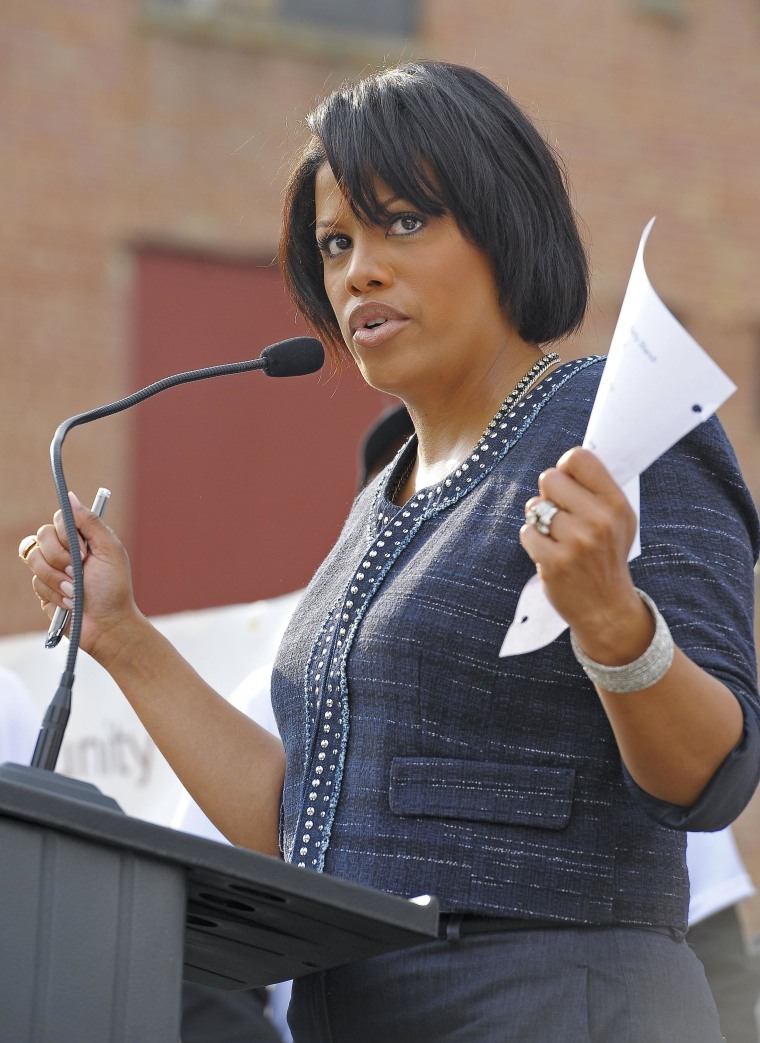 Working with the ACLU, the non-profit developed an alternative plan to the more stringent curfew, which it submitted to the city council.
"It would be great if there were more drop-in centers and shelters that were open during the evening hours that the curfew now covers, so young people can voluntarily have somewhere to go, particularly homeless youth," she said.
And instead of imposing a tougher curfew, Lofgren said, officials should try to improve the current curfew — which allows kids under 17 to stay out until 11 p.m. during the week and midnight on weekends.
"We just really question why this expansion is necessary when there hasn't been anything showing that the existing curfew has been effective at all," she said.
Richard Weinblatt, dean of the school of public and social services at Ivy Tech Community College in Indianapolis and a former police chief, said curfews are only effective if they're tailored to the specific community they're imposed in.
"We have to be very, very careful because it's a nice, quick, easy fix that looks good from a politician's perspective, but you can't take a simplistic execution to it," he said.
Adding more after-school programs hand-in-hand with the curfew, as detractors have suggested, would help ensure the success of the curfew, he said. And police training is absolutely necessary.
"There has to be some enhanced training for the officers and there has to be a leadership that really sends a message to the officers to try to make that into a positive experience," he said.