Two Baltimore school police officers have been charged after cellphone video showed one slapping and kicking a teen while the officer stood by.
Anthony Spence, 44, was charged Tuesday with second-degree assault, second-degree child abuse by a custodian, and misconduct in office. Saverna Bias, 53, who was seen in the background as Spence hit the teenager, was charged with second-degree assault and misconduct in office.
The widely circulated video, apparently shot by a student at the school, showed Spence kicking and slapping a teenager at REACH Partnership School on March 1.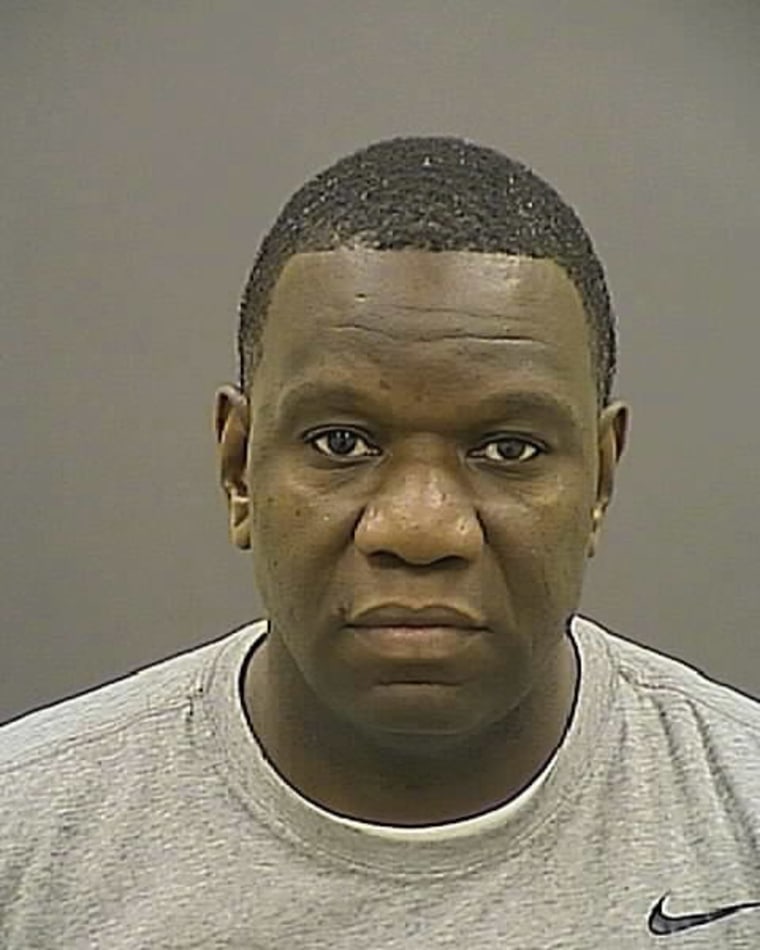 Baltimore Police Department spokesman T.J. Smith said in a statement that the charges were filed after an investigation by Special Investigation Response Team.
"The team conducted interviews and gathered evidence related to this case. They consulted with the Baltimore State's Attorney's Office after they concluded their investigation. Charges were prepared and filed with the commissioner yesterday evening," Smith said.
According to charging documents released on Wednesday, a witness told investigators that Bias told her colleague he should smack the teen "because he's got too much mouth." Spence then hit and kicked the teen.
Police noted that Spence was not attempting to arrest the teen, and "was not acting in reasonable self-defense."
At a press conference Wednesday, Baltimore City Public Schools CEO Gregory Thornton said the incident "pierced the trust" of the school's community.
"I was appalled, I was disappointed. It really cut right to who I am as a person. I'm charged to take care of our children and here we have some folks doing some things that were certainly inappropriate," Thornton said. "Every emotion went through me, from outrage to disappointment."
Bias and Spence were both roving officers assigned to patrol the school safety zone. Spence had been with the department for 12 years and Bias a little over 10 years.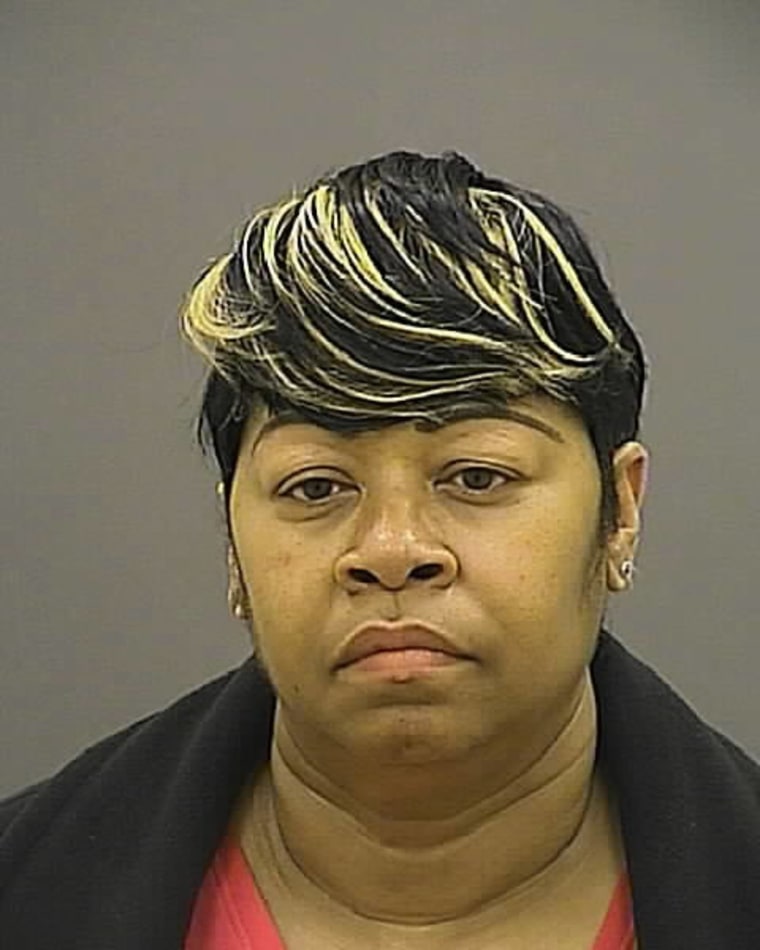 Both officers posted bond and were released Wednesday morning, according to court documents.
Marshall Goodwin, chief of police for Baltimore City Public Schools, is on administrative leave until a decision is made on his next steps, officials said at Wednesday's press conference.
In a conversation with the Associated Press last Friday, Spence acknowledged that he was the subject of a criminal investigation, but said the media would "twist" the story.
"Right now I'm the bad guy," he told the Associated Press.
Lauren Geisser, an attorney for the teen in the video, told NBC News last week that the victim is a tenth grader at REACH, a middle and high school that prepares students for college and careers in healthcare and construction.
"The child and the family want to keep their names private. He's a minor child. He was injured and his family is traumatized by what happened," Geisser told NBC News.
The school confirmed in a statement last Friday that the victim "is believed to be a student on the school's roster," but did not release his identity.
Officials did not clarify what led up to the events caught on camera, saying only at the press conference that the initial report did not identify a student.
"In addition, we had the school administration look at the video, the same video you have seen which is a grainy video, and at that time they could not identify the student as well," Chief School Supports Officer Karl Perry said.
According to Smith, city school police will continue to handle the internal investigation into the incident and the criminal case will be handled by the State Attorney's Office's Public Integrity Unit.
The video of the incident, which has gone viral, has renewed a debate in Baltimore over whether school police officers are helpful or hurtful.
"Police increase the likelihood of juveniles being pushed into the criminal justice system for low-level offenses," Baltimore public defender Jenny Egan said at a city school board meeting Tuesday. "I represented students who were arrested for throwing a carrot and stealing Pokémon cards."
Spence, who was originally on paid administrative leave, will now be on unpaid administrative leave following the felony charge. Bias, who only received misdemeanor charges, will remain on paid administrative leave.
Both officers are due in court in April.