A Florida woman who refused to leave a hospital when she was discharged died Monday after she was forcibly removed by police, authorities said Wednesday.
Barbara Dawson, 57, went to Calhoun Liberty Hospital in Blountstown, Florida, to seek treatment for breathing problems. Police were called to the emergency room when Dawson, who had been discharged by physicians, refused to leave. She was charged with disorderly conduct and trespassing and was escorted out of the hospital in handcuffs.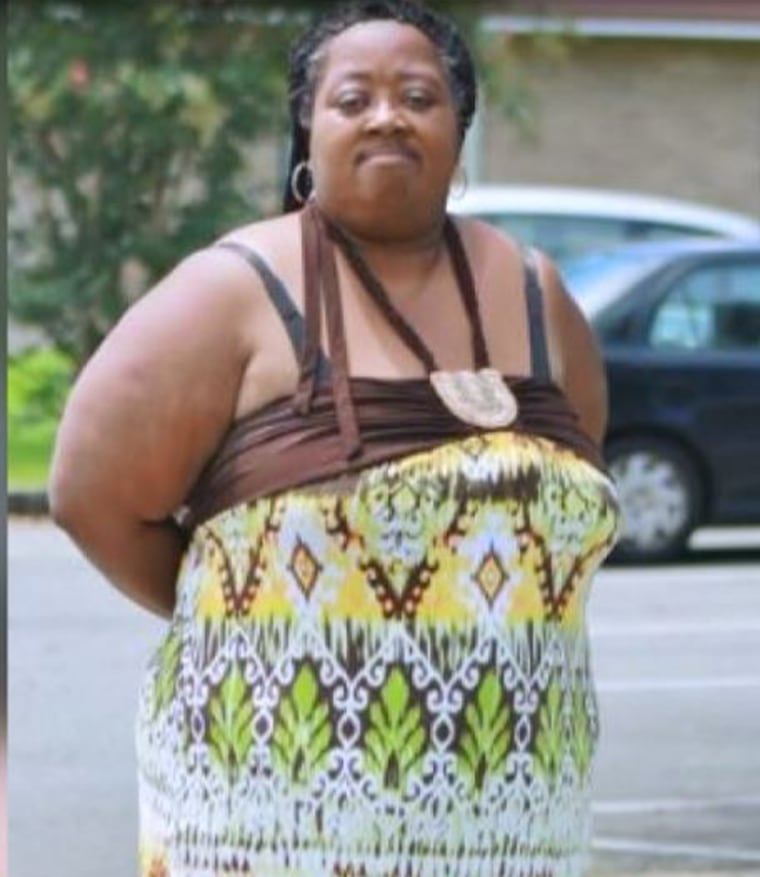 Dawson then collapsed as she arrived at the officer's car.
"Our officer asked for help once he realized the patient did indeed appear to be unresponsive and had medical staff respond to Ms. Dawson," Blountstown Police Chief Mark Mallory said in a statement on Wednesday.
Dawson was readmitted to the emergency room — where she was pronounced dead an hour later. The Florida state medical examiner ruled on Wednesday that she died from natural causes due to a blood clot in her lung. The blood clot was due to Dawson being excessively overweight, officials said.
Mallory told NBC News there is dashcam video from the officer's car but the video does not show the incident, although it did pick up audio. He says the video will be released "in due time."
"Blountstown is a small, close-knit community, we look after each other, and we care for each other," Mallory said in the statement. "I am not a physician and cannot address the medical condition of Ms. Dawson. What I can say is that we all grieve when we lose a community member."
The Florida Department of Law Enforcement has been called in to investigate Dawson's death.
The Tallahassee law firm Parks and Crump is representing Dawson's family, attorney Daryl Crump confirmed to NBC News. The family plans to file a lawsuit against Calhoun Liberty Hospital for her death.
Dawson's aunt Angela Donar witnessed the incident, according to NBC station WJHG. Donar said her niece didn't leave the hospital because she was still in pain, even though she was deemed medically stable to leave.
"When he got her to the car, he opened the door and tried to put her in the car and after then she collapsed," Donar told the station. "They got the doctor to come out there and get a pulse of her and they couldn't get no pulse. They bought a stretcher out there and took her back in the hospital."
During a news conference later Wednesday, Calhoun Liberty Hospital CEO Ruth Atttaway said the hospital would cooperate with state investigators who are looking into the matter and the circumstances of Dawson's death would be fully reviewed.
Attaway refused to address why hospital staff called police to remove Dawson.
She added that the only time hospital staff ask police to remove patients is when there is a concern about other patients' safety.
"Based on information from the 14th District ME's office, Ms. Dawson passed away due to pulmonary saddle embolus, or a blood clot in her lungs," Attaway said. "While we can't speak about her condition, we can generally address this medical condition. A pulmonary embolism is often immediate and fatal. It is difficult to detect and can be impossible to treat."