A barber in Washington state who said it was his "constitutional right" to reopen his business despite the governor's stay-at-home order drew a long line of customers.
Robert Martin, owner of Stag Barber and Styling in Snohomish, about 30 miles north of downtown Seattle, told CBS affiliate KIRO-TV that more than 130 people came to his shop for haircuts over the weekend.
Video footage from outside the shop showed a line of men, many not wearing a mask. Some customers came from other counties and waited hours to get a haircut at Martin's barbershop, according to the outlet.
Martin, 78, could not immediately be reached at numbers listed for him Tuesday. Calls to Stag Barber and Styling went unanswered and the voicemail box for the business was full.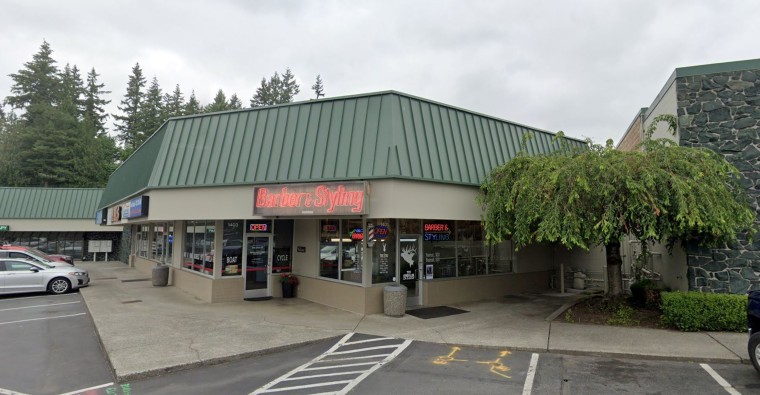 "The overhead is expensive here, and I had to make sure I could pay for that," Martin told the outlet.
He also said the government cannot deprive people of their livelihoods.
"They don't have the authority to take that away from us," the barber told KIRO. "It is our constitutional right to do what we are doing."
Martin also said he felt emboldened by Snohomish County Sheriff Adam Fortney's stating publicly that he would not enforce the governor's "Stay Home, Stay Healthy" order.
"My statement that we, the Snohomish County Sheriff's Office, will not be enforcing the order has not changed since the order went into effect on March 23," Fortney wrote in a Facebook post Monday.
Fortney said the governor has not asked any law enforcement agencies to enforce the order, which Gov. Jay Inslee's office disputed Tuesday.
"The Governor's Office and State Patrol have both provided guidance that local law enforcement should take the lead on enforcing the state's ban on gatherings," Mike Faulk, a spokesman for the governor, told NBC News.
Faulk also said in a statement that the state received 140 complaints about the barbershop's reopening.
"It has been referred to the Department of Licensing, which will be reviewing the complaints for action including contact with the business and further enforcement as necessary," the statement said.
Inslee on Monday announced a four-phase approach to reopening the state. Barbershops fall under phase two. The governor also said Monday he was extending the stay-at-home order until May 31, but that parts of the order could be lifted "as it is responsible to do so."
He has said he believes the order has helped slow the spread of the coronavirus in Washington, which has more than 15,000 confirmed cases of the coronavirus, with 841 deaths, according to state health data.