An empty Bay Area Rapid Transit train derailed Friday night at the Concord station, leaving its lead car dangling off the elevated rails.
Ryan Sellick, an engineer at Twitter, captured this scene: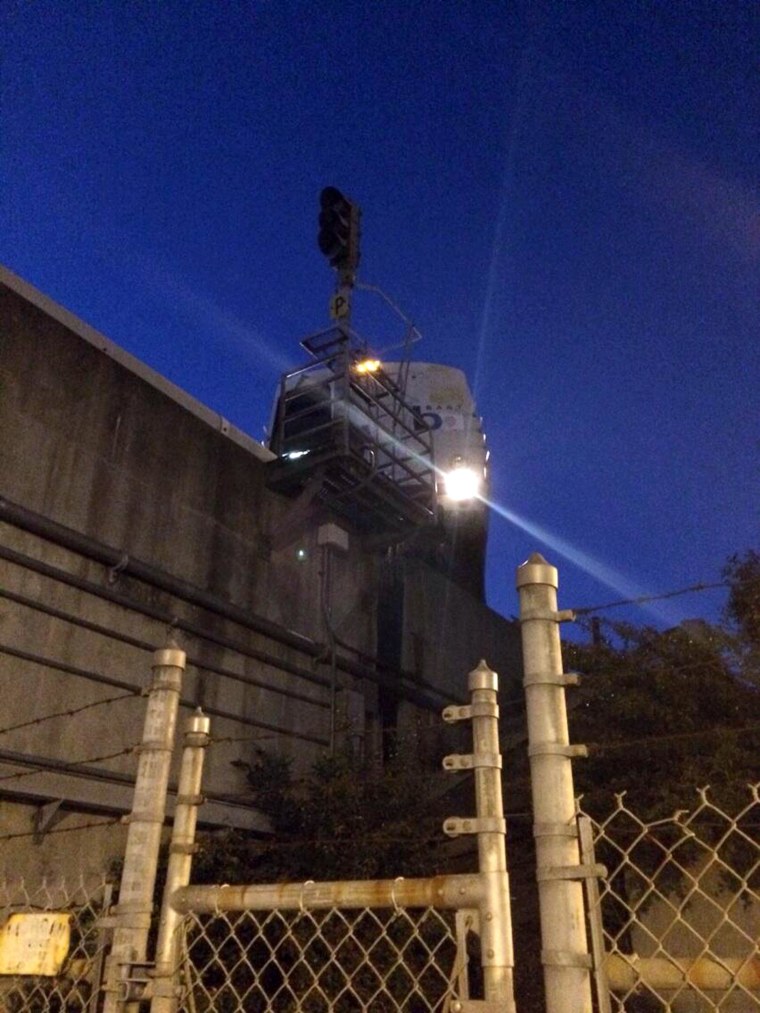 No injuries were reported in the incident at 6:20 p.m. (9:20 p.m. ET), but all service on the Pittsburg-Bay Point line was halted beyond Pleasant Hill, BART said.