A former basketball coach at a venerable New York City sports club who was immortalized as "Lefty" in Jim Carroll's searing memoir "The Basketball Diaries" has been branded a serial sexual predator in a new lawsuit.
Nicholas Antonucci and others at what was then called the Madison Square Boys Club allegedly molested dozens of boys between 1950 and 1980, the suit alleges.
"For years, as MSBC claimed that it provided young boys with a safe place to belong and stay out of trouble, it was instead giving serial child predators unfettered and unsupervised access to thousands of New York City children," said attorney Jennifer Freeman, who represents 20 people who are suing the club, which is now known as the Madison Square Boys & Girls Club.
Their lawsuit was filed under the Child Victims Act, which is providing a one-year window for people who say they were molested in New York to sue regardless of when the acts took place.
In addition to turning a blind eye as Antonucci allegedly abused boys at the facility and on "sleep outs" he organized, MSBC allowed accused Rockefeller University Hospital pedophile Dr. Reginald Archibald, to serve as the "pool doctor" and even provided him with an office at the clubhouse which gave him easy access to young boys.
"At the Clubhouse, Archibald was often accompanied on his voyeuristic perambulations by other men in business attire, watching the naked boys swimming and changing in the locker room," the suit alleges.
Archibald, who died in 2007, reportedly abused thousands of children during his 30-year career at Rockefeller University in Manhattan, according to numerous news accounts and several lawsuits.
James Sullivan, who is one of the named plaintiffs in the lawsuit, said he was 11 when Archibald started abusing him at the club in 1958 and abused him multiple times later at Rockefeller University under the guise of providing medical treatment.
"This thing has affected me in all facets of my life — whether it's married or professional, whatever it is," Sullivan, 72 and a retired New York City police lieutenant, told the Associated Press. "It affected decision-making. It just creeps into everything. It tears at your self-worth and your self-image. You feel less of yourself."
Located in the Kipps Bay neighborhood of Manhattan, the MSBC opened its clubhouse on East 29th St. in 1940 as a refuge from what were then mean streets and a place "for neighborhood boys to go and engage in various activities, including basketball, swimming and other sports," the suit states.
In a statement, the club said it can't comment on the lawsuit but "applauds the courage of those who have come forward to describe their painful experiences at Madison between 1950 and 1980, which strike at the very core of our organization's values."
"Nothing is more important to Madison than the safety and well-being of the children we serve, and we have strict policies in place to make sure our club members are safe at all times and that our staff is trained to identify and report any signs of abuse," the organization said.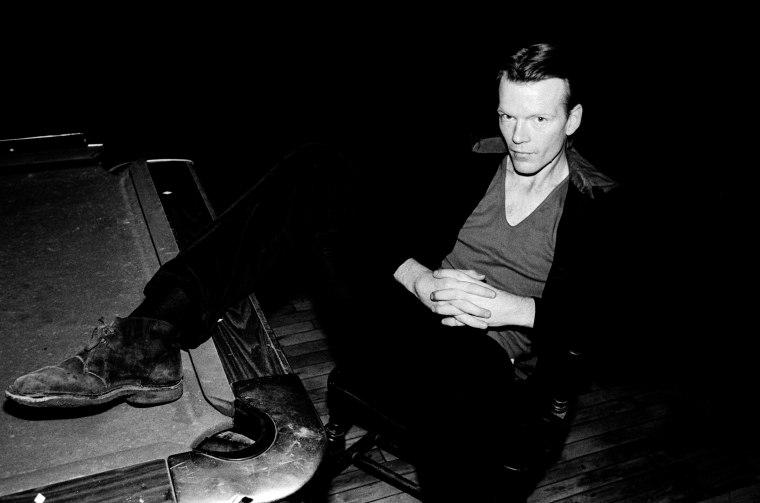 Carroll, a writer and punk musician who died in 2009, described his encounter with Antonucci in the first chapter of his memoir, which was published in 1978.
"He likes to do funny things to you like put his hand between your legs," Carroll wrote. "When he did this I got keenly suspicious. I guess I better not tell my mother about it."
In the complaint, the accusers described how Antonucci squirted ketchup and mustard on one boy's genitals and other instances of abuse that involved "tying the boys' penises together and throwing cold water on them."
"The sexual abuse inflicted by Lefty was readily observable, overt, rampant, and well-known among MSBC members and staff," the suit alleges.
Antonucci was "eventually arrested, prosecuted and found guilty of sexually abusing children," it states.
Asked if Antonucci was still around, a spokesman for the law firm said, "We don't have confirmation but it is very unlikely he is alive."