A black cat named Batman has been returned to a Pennsylvania cat rescue after being stolen from a PetSmart earlier this month.
Forgotten Cats, a rescue nonprofit working to reduce the homeless cat population, posted to Facebook after Batman was kidnapped from the Brookhaven, Pennsylvania, PetSmart, pleading for the public's help.
"As the time passes we are becoming increasingly concerned," a Facebook post from Forgotten Cats read. "Batman has early chronic kidney disease ... dehydration could be VERY serious for him."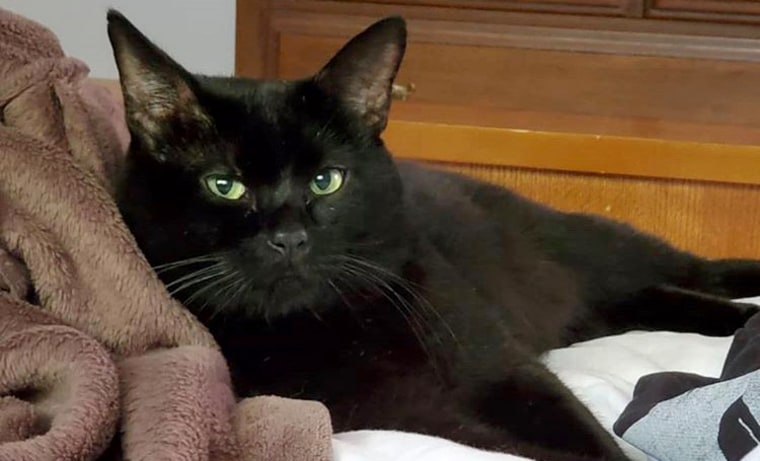 The rescue offered a $2,100 reward and said it would not press charges if Batman was returned.
The post also added that surveillance video captured a man and woman, who appeared to be in their mid-20s, allegedly leaving the store with Batman.
A tip about the car the pair drove, a green Mini Cooper, helped lead police to the suspects and find Batman, according to NBC Philadelphia.
On Saturday evening, Forgotten Cats updated their Facebook post to say that Batman had returned.
"BATMAN WAS RECOVERED AND HE IS SAFE!" the post read.
Forgotten Cats wrote that Brookhaven Police Department had "worked endlessly" to find Batman and ensure his safe return, adding that charges were pending against the suspects.
Brookhaven Police confirmed to NBC Philadelphia that the suspects, who have not been identified, are facing charges.