A Utah man was being held in lieu of $10,000 bail after sheriff's deputies tracked the GPS data of a series of 911 calls to find him drunk and pointing a rifle at a teenage girl during an argument over the board game "Battleship," authorities said Monday.
John Richard Valenzuela, 68, was in the Utah County jail on charges of unlawful detention involving domestic violence, aggravated assault involving domestic violence, criminal mischief involving domestic violence, damaging or interrupting electronic communications and intoxication, according to jail records.
The Utah County Sheriff's Office said it received a series of 911 calls from an cellphone Saturday night, but nobody was speaking on the other end. The phone hadn't been activated on a phone network, but it did carry GPS data that could be tracked, sheriff's Sgt. Spencer Cannon told NBC station KSL of Salt Lake City.
The signals led deputies to a trailer in West Mountain in rural Utah County, where a drunken man was discovered threatening the girl with a loaded rifle, deputies said.
"Most cellphones that are disabled, that don't have an active account, you can still make an emergency call on it," Cannon told KSL. "We've used that a lot over the years to help find people who are at risk for harm and to track them down. We've had a lot of positive outcomes because of that."
Cannon said the girl, who wasn't identified because she's a juvenile, was in state custody.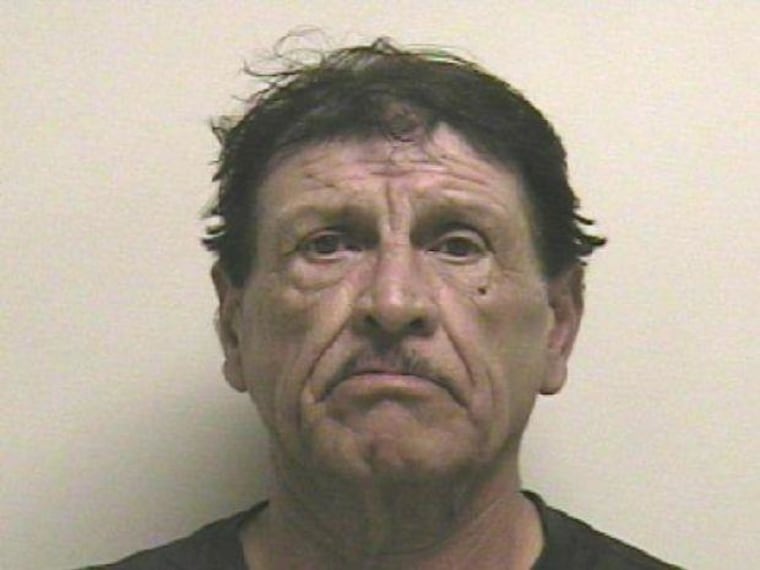 — M. Alex Johnson