Facing an onslaught of competition from internet companies like Netflix and YouTube, the big media companies are conducting a radical self-examination and deciding they need a makeover.
A few weeks ago, Disney began expressing interest in buying 21st Century Fox, looking for new content from the company's movie studios and cable operations. A few days later, Comcast, the parent company of NBCUniversal, also expressed interest, and now Sony and Verizon are taking a look. At the same time, AT&T, the phone giant, is trying to acquire Time Warner, which owns Warner Brothers.
Their goals? To amass the most valuable content libraries, and have a closer and even more direct relationship with consumers.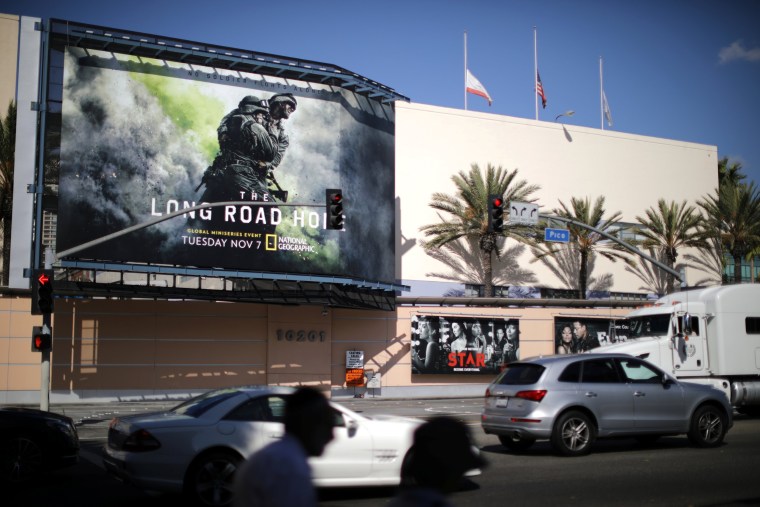 The reasons for their interest are becoming increasingly obvious with the popularity of streaming video services. According to Nielsen's latest audience report, consumers spent 50 minutes a week watching video on a smartphone in the second quarter of 2017, up from 24 minutes a week in the same period last year. At the same time, adult viewers were watching substantially less on television.
Google revealed last month that consumers are logging 100 million hours a day watching its YouTube video service on internet-connected TV sets.
Netflix has more than 100 million paying subscribers globally, and thanks to a healthy stock price, it can pay top dollar for shows, more than the networks currently pay for their programming.
"Stranger Things," a popular sci-fi show, cost Netflix an average of $8 million per episode, while a comparable broadcast network drama could cost $4.5 million, according to Variety. David Wells, Netflix's chief financial officer, said there was even a possibility of paying $20 million an hour for a show.
Such eye-popping numbers have given big media companies and Wall Street a new appreciation of the entertainment divisions that generate content. But there is a downside: It is much more expensive for the TV networks of big media companies to compete to buy shows. Combining companies like Disney and 21st Century Fox could make economic sense.
"Repackaging Disney's and Fox's content assets together could create a production juggernaut with global direct-to-consumer potential and a punchy multiple," Steven Cahall, an analyst with RBC Capital Markets, told investors in a note this month.
AT&T's eagerness to acquire Time Warner may also be affecting the playing field, giving the telephone giant a content company to meld with its knowledge of a consumer's location, web viewing habits and ad exposure, and whether that translates into purchases.
"If we can bring to traditional media what is happening in the digital world, you can have a real profound impact," said AT&T chief executive Randall Stephenson at a Vanity Fair conference in October.
But that merger is in doubt after the Justice Department went to court on Monday to stop it.
Not every company is going to have the skills or the resources to compete in the world of digital streaming, and some may just decide to get out or sell to someone bigger.
"I'm reminded of that country song: 'You got to know when to hold 'em and when to fold 'em,'" said Tom Freston, former CEO of Viacom, owner of MTV, who is now an investor in the digital media company Vice. "The challenges of the streaming ascendant world are so immense that many may just realize they will never have the scale to be able to compete and stay healthy. So maybe it's just better to follow Time Warner out."