A California mayor was shot and killed Tuesday during what authorities told NBC News was a domestic dispute involving his wife and son. Daniel Crespo Sr., 45, was shot "multiple" times in the upper torso about 2:30 p.m. local time (5:30 p.m. ET), the Los Angeles County Sheriff's Department said. Crespo, who is mayor of the Los Angeles-area city of Bell Gardens, died a short time later at a hospital. His wife Lyvette Crespo, 43, was detained, questioned and later released without being charged.
After interviewing Lyvette Crespo, Sheriff's homicide detectives "determined that no arrests will be made at this time," the department said in a statement late Tuesday. "The facts of the case will be presented to the Los Angeles County District Attorney's Office who will determine if criminal charges will be filed."
Deputies said the couple were arguing when their 19-year-old son, Daniel Jr., intervened. Lyvette Crespo then grabbed a firearm and shot her husband, according to investigators. Their son voluntarily surrendered to Bell Gardens police, sheriff's Lt. Steve Jauch told NBC News. The mayor's official biography says he and his wife had been high school sweethearts who moved to California from New York City. Daniel Crespo Sr. was a probation officer before he was elected to the Bell Gardens City Council in 2001. He became mayor last year.
Speaking to NBC Southern California, the mayor's brother said he "couldn't believe" what had happened. "He loved (his family) more than life," William Crespo added. "He loved his wife a lot, he always loved his wife." State Senator Ricardo Lara and Assemblymember Cristina Garcia, both Democrats who represent Bell Gardens, released a joint statement late Tuesday in which they offered their condolences and called Crespo's death "a shocking and tremendous loss."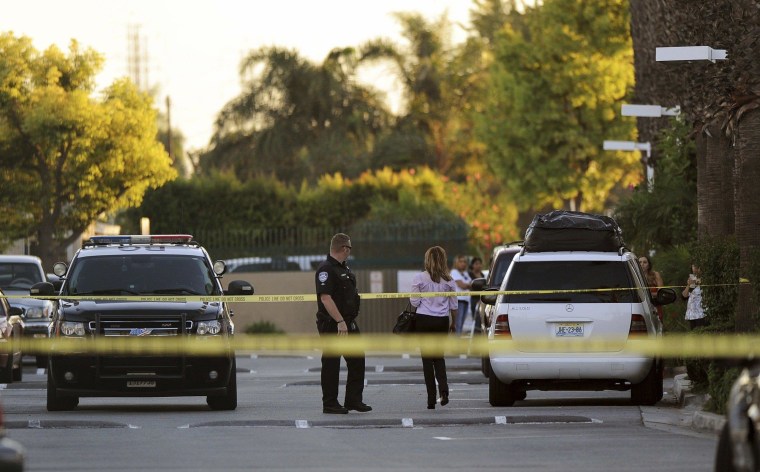 SOCIAL
— M. Alex Johnson and Sossy Dombourian