A Nashville college student died a day after she was shot in the head allegedly by a man authorities said had previously been released for incompetence to stand trial in a separate shooting.
Belmont University student Jillian Ludwig, of New Jersey, died of her injuries "during the night," the Metro Nashville Police Department said Thursday morning in a post on the social media platform X.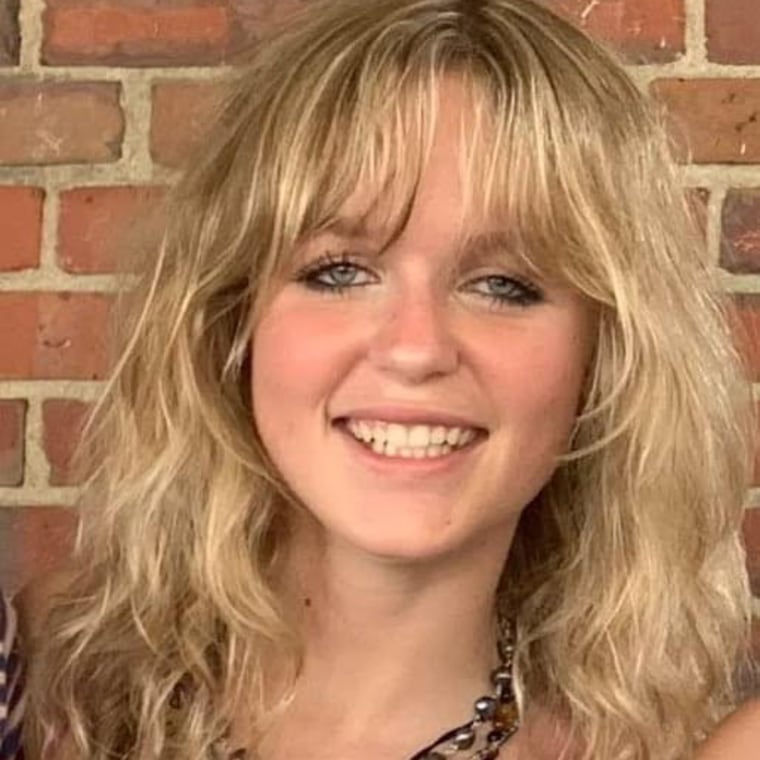 The 18-year-old was walking on the track in Edgehill Community Memorial Gardens Park on Tuesday afternoon when she was shot. She was taken to the hospital in extremely critical condition after a passerby found her lying on the ground.
Ludwig's family said they were "beyond devastated" by her death.
"Jillian was a creative, compassionate, fearless young woman. She was thriving in her freshman year of college and on the cusp of so many successes. She was senselessly robbed of those opportunities and we will miss her dearly every day forever," her family said.
Shaquille Taylor, 29, was quickly identified as a suspect and taken into custody. Police said the gunfire came from a public housing unit across the street from the park and that Taylor was allegedly shooting at a car when a stray bullet struck Ludwig.
Taylor was charged with aggravated assault and evidence tampering and is being held on a $280,000 bond. Police said Thursday they were in discussion with the district attorney's office about modifying his charges.
News of Ludwig's death came one day after Nashville District Attorney General Glenn Funk called on the Tennessee Legislature to make it easier to commit someone to a mental institution. Taylor had been criminally charged multiple times in the past, including in 2021 when he was charged with three counts of assault with a deadly weapon.
Authorities said he and another man allegedly shot at a woman while she was driving with her two children. At least two bullets hit the vehicle. The charges were ultimately dismissed earlier this year and Taylor was released after court-appointed doctors testified that he was incompetent to stand trial. Under federal and state law, mentally incompetent defendants cannot be prosecuted.
A court order stated that Taylor developed pneumonia at birth, which led to a brain infection, and that he continues to function at a kindergarten level. Criminal Court Judge Angelita Blackshear Dalton wrote that because Taylor did not meet the criteria to be involuntarily committed, the court had "reached the limit of its authority."
State law requires that two doctors certify that the person is suffering from a severe mental illness or developmental disability that causes them to be at a severe risk of serious harm to themself or others. The doctors are also required to find that there are no less restrictive measures that could be taken.
Funk criticized the state law, saying in his statement that the rules for when a person can be involuntarily committed are a "nearly impossible standard."
"The law must be altered to accurately balance individual needs with public safety," Funk said in a statement. "At the same time Tennessee must provide more beds and staffing resources to handle dangerous individuals."
Nashville Mayor Freddie O'Connell said there need to be more beds "for individuals experiencing mental health crises and a renewed conversation about how we limit access to firearms for individuals we know are a threat to the community."
At the time of Ludwig's shooting, Taylor had a warrant for failing to appear in court stemming from a Sept. 21 arrest in a grocery store parking lot. Police said in a news release that he was driving a Ford F-150 pickup truck that had been carjacked by two men wearing ski masks on Sept. 16. Taylor, who did not admit to being involved in the carjacking, was charged with felony auto theft and was released on a $20,000 bond, according to authorities. When he failed to appear in court Friday, the court issued a failure-to-appear warrant, police said.
Ludwig was a freshman music business major and was remembered by the university as an "engaged member of our community" who loved "music and its incredible power."
"This is a lot for us all to process," Belmont University President Lorentz Gregory Jones said. "We grapple now with grief, anger, anxiety and a strong sense of fear in the face of senseless violence."