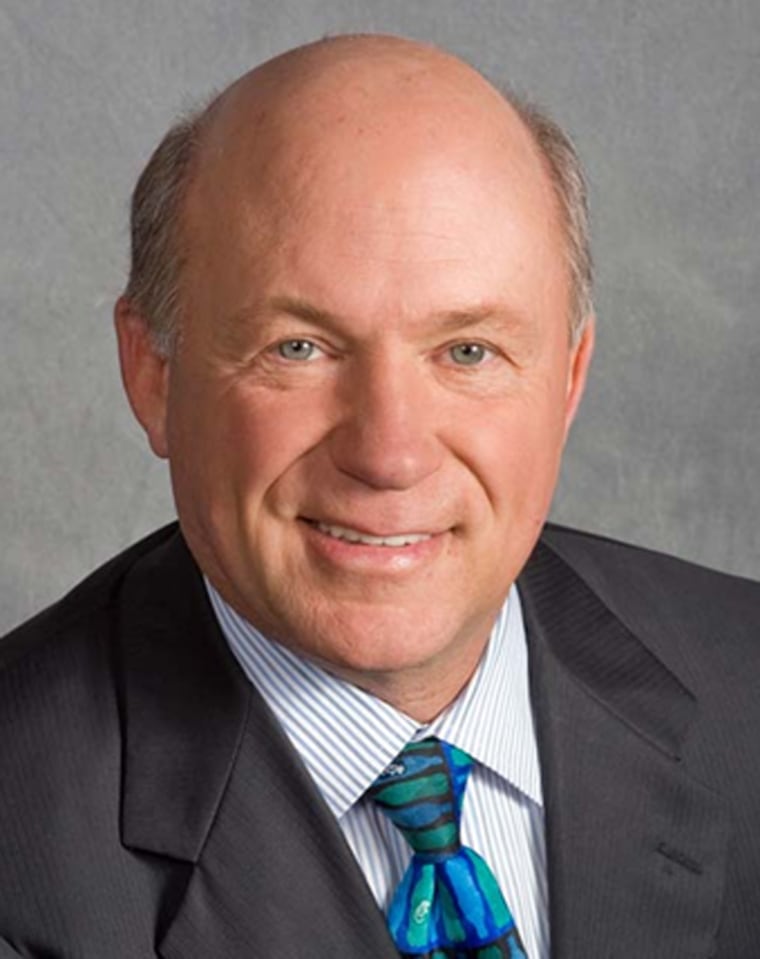 Updated at 5:30 p.m., July 31 ET: Comments by the CEO of the fast food chain Chick-fil-A opposing same-sex marriage continued to reverberate for a second week, drawing the beloved children's book figures the Berenstain Bears into the controversy.
Dan Cathy, CEO of fast food chain Chick-fil-A,told the Biblical Recorder on July 16, "We are a family-owned business, a family-led business, and we are married to our first wives." The fallout was immediate.
The Jim Henson Co., which until recently furnished the restaurant chain with "Jim Henson's Creature Shop Puppet Kids Meal Toys," spoke out against the chicken sandwich restaurant on Facebook: "Lisa Henson, our CEO, is personally a strong supporter of gay marriage and has directed us to donate the payment we receive from Chick-fil-A to (Gay & Lesbian Alliance Against Defamation)."
(Chick-fil-A then said it had pulled the puppets from the meals because of safety concerns.)
Chick-fil-A replaced the Muppet toys with Berenstain Bears books, but the Berenstain family doesn't appear thrilled to be associated with Chick-fil-A either. A statement on the company web site said the books' publisher, HarperCollins, has been working on this marketing project for more than a year.  
Gay Rights Advocates Protest Chick-fil-A Food Truck 
"The Berenstain family does not at this time have control over whether this program proceeds or not," the statement said. "We hope those concerned about this issue will direct their comments toward HarperCollins and Chick-fil-A."
For a short time Monday evening, the Berenstain family message was accompanied by a statement from HarperCollins that read: "We have a long history of diversity and inclusiveness and are very disappointed to hear recent statements made by Chick-fil-A. After much consideration, we have decided to honor our previous arrangement, with the chain. We have no plans to work with them in the future."
By Tuesday, the HarperCollins statement was removed from the Berenstain Bears' website and a HarperCollins spokeswoman asked NBC News to remove the image with the HarperCollins' statement, saying that it contained "an unauthorized statement." The company refused to provide further comment. 
In the Biblical Recorder interview, Cathy said: "We are very much supportive of the family -- the biblical definition of the family unit."
Chick-fil-A has since become a foil for the discussion about gay marriage, with those who support gay marriage encouraging a boycott of the chain, which has 1,600 restaurants in 39 states, according to the company web site.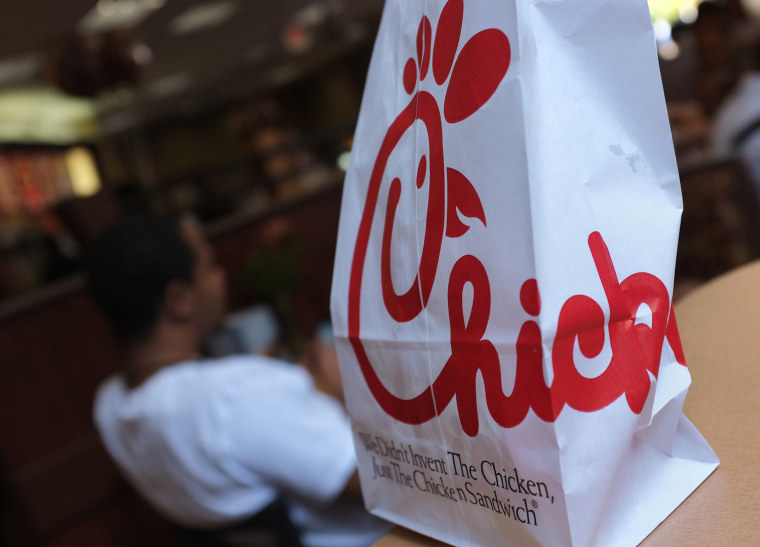 Chick-fil-A surprises some with gay marriage talk 
Officials in San Francisco, Boston and Chicago have also decried Chick-fil-A.
Edwin M. Lee, mayor of San Francisco tweeted: "Closest #ChickFilA to San Francisco is 40 miles away & I strongly recommend that they not try to come any closer."
Washington, D.C. Mayor Vincent Gray wrote several tweets about Chick-fil-A, including: "Given my longstanding strong support for LGBT rights & marriage equality, I would not support #hatechicken."
On the other end of the political spectrum, Sarah Palin, who opposes same-sex marriage, posted a photo of herself and husband Todd Palin on Facebook with the caption, "Stopped by Chick-fil-A in The Woodlands to support a great business." That post was shared nearly 25,000 times, commented on nearly as many times and received more than a quarter of a million "likes."
Pawlenty calls officials' thumbs down on Chick-fil-A 'chilling, jaw-dropping'
Mike Huckabee, the former Republican Arkansas governor, declared Aug. 1 "Chick-fil-A Appreciation day" on his web site.
"Too often, those on the left make corporate statements to show support for same sex marriage, abortion, or profanity, but if Christians affirm traditional values, we're considered homophobic, fundamentalists, hate-mongers, and intolerant," Huckabee wrote.
Meanwhile, the company seems to have hedged its CEO's bold talk. The Chick-fil-A web site still makes its religious roots clear, describing its founder Truett Cathy as a man who applied "biblically-based principles to managing his business."
But the company then states that it will "treat every person with honor, dignity and respect – regardless of their belief, race, creed, sexual orientation or gender … Our intent is to leave the policy debate over same-sex marriage to the government and political arena."
More content from NBCNews.com: