The BET Awards paid tribute to Willie Brown, the very much alive former mayor of San Francisco, during the show's tribute Sunday night to notable African Americans who have died in the past year.
Sandwiched between pioneering actress Diahann Carroll and soul singer Bill Withers, a picture of "Willie Lewis Brown Jr.: Politician" appeared during the show's in memoriam segment.
Show producers had wanted to honor "Old Man Willie" Brown, who died in October at 78. The Hall of Fame cornerback played 16 seasons in the NFL, 12 of them for the Raiders in Oakland and Los Angeles.
The error was corrected for the replay immediately following the broadcast.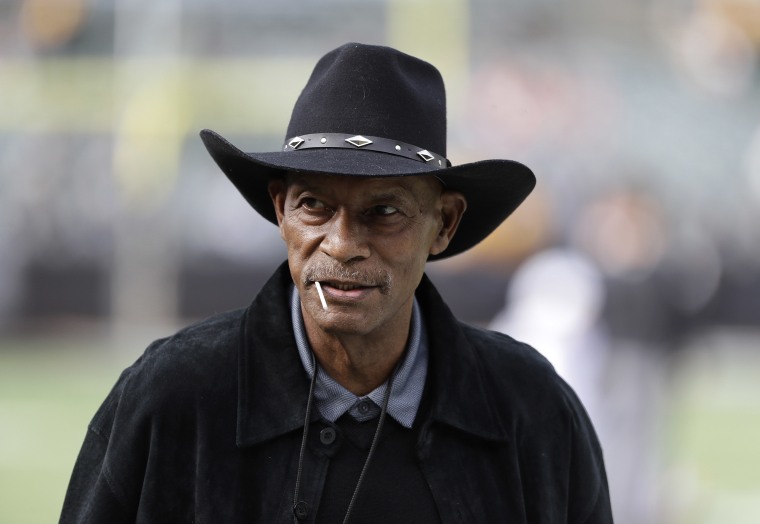 The former mayor and California Assembly speaker is 86 and writes a weekly column for the San Francisco Chronicle. He wrote Saturday that President Donald Trump's spiraling political fortunes are no one's fault but his.
"I couldn't figure out why the phone was all lit up," an alive and bemused Brown told the San Francisco Chronicle on Sunday night.
"Finally, my niece called and she was pissed off — she said, 'If you're going to die, you're supposed to tell me.' "
Brown joked about the motives of friends who called him.
"That doesn't mean I'm cared for," Brown quipped. "Those are people that owed me money."