Although Amazon founder and CEO Jeff Bezos was only the world's richest person for the short span of a day before being unseated by Bill Gates, there's no indication so far that his company is losing its dominance in the world of internet retailers.
Bezos, 53, is now estimated by Bloomberg to be worth just over $89 billion. When markets opened on Thursday, his worth was measured at $90.6 billion, or about $500 million more than Gates'. He lost the world's richest person spot after Amazon's second quarter results revealed profits were less than a third of Wall Street predictions, according to The New York Times.
Since 2012, the conglomerate — which Bezos started in a Seattle garage in 1995 — has conquered multiple markets, growing the founder's fortune by about $50 billion. He also founded Blue Origin, a space travel company that recently landed a rocket, and owns The Washington Post.
His brief new title followed Amazon's acquisition of Whole Foods in June for $13.7 billion. In May, CNBC reported the company was considering venturing into the pharmaceutical business next.
John Lovallo of the public affairs firm LEVICK attributes the company's success to its customer-centric business model.
"Their ability to connect with consumers and continue to connect with consumers is the real innovation here," he said.
Brad Stone, journalist and author of "The Everything Store: Jeff Bezos and the Age of Amazon," points out that the creation of Amazon Prime and Amazon Web Services, Inc. helped further that customer connection. Amazon Web Services popularized the cloud service people can use on multiple devices and now makes up nearly 10 percent of Amazon's revenues, according to Stone.
He added that Amazon Prime — which gives members expedited shipping and access to movies, TV shows, music and books — has allowed the company to expand its sales from toys and books to other items like clothes.
"It turned people into Amazon addicts that increased their spending on the site and it was an idea that worked," he said.
But, Amazon's customer-centric business model has led to accusations of punishing work environments and the mistreatment of employees.
Related: Jeff Bezos (Briefly) Becomes the World's Richest Man, Surpassing Bill Gates
The New York Times spoke with current and former workers for a 2015 article detailing the pressure employees faced to constantly improve and meet expectations. Some employees said that when they suffered from miscarriages, cancer and other personal issues, they were wrongly judged and not given the necessary time to recover, according to The Times. Another said she never returned to the company after being labeled "a problem" by her boss for taking care of her father, who was diagnosed with cancer.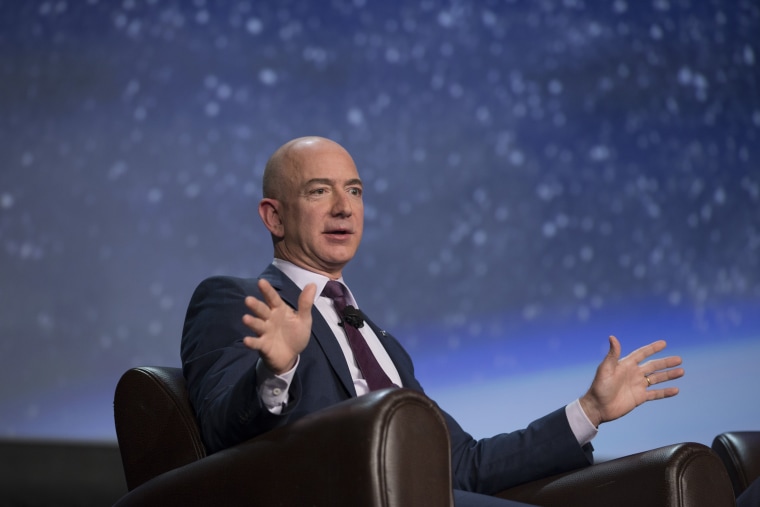 In 2012, Mother Jones published a personal essay about warehouse pickers who prepare shipments for online retailers including Amazon. The writer explains how she had to constantly wait in line to use one of only two bathrooms available for thousands of employees each day. She also had to stand in another queue to pass between metal detectors that ensured workers were not stealing merchandise. Warehouse staff sued Amazon for the time spent waiting in the security check lines but the Supreme Court ruled in favor of the company.
Despite the criticism and Thursday's missed expectations report, Lovallo does not think it's all likely to effect Amazon's reputation. In addition to the company's knowledge of data management and logistics, which Lovallo said is way ahead that of other companies, he noted the strength of Amazon's reputation among its customers for consistency, quality and relevancy.
"What is truly different about Amazon is that they're not standing still. They continue to invest significantly in their infrastructure, platform, technology and categories," Lovallo said. "To me, that is foundation of a quality company: they're investing in the future even though they are the leader today."
While Stone believes the small dip in Amazon's stock doesn't deflect from the company's strong revenue, he added that the brand and its success isn't untouchable.
In particular, he pointed to the recent Whole Foods purchase, which was lauded as disrupting an area grocers have mastered for years. Stone questions if Amazon's customers will even want to buy groceries online — a virtual experience in which quality can't immediately be verified.
However, "Amazon is a learning company," he added. "They tend to get very good at things that they should know nothing about. So it'll be hard to count them out."
Stone also predicts the company will face specific challenges.
He explained that as Amazon grows, it increasingly appears unsympathetic to endangering small retailers and local stores.
Stone also referred to President Donald Trump's recent tweets regarding Bezos' ownership of The Washington Post. He said the president's heightened mistrust of Amazon could be similar to allegations against Microsoft in the '90s, which would be dangerous for the company. In that case, which originally began in 1998, a judge ruled in favor of the Department of Justice that Microsoft was developing a monopoly in the web browser market and intimidating its competitors, The Times reported.
Still, Stone said, the company has a lot of room to grow by operating in different countries.
"I continue to find it one of the most interesting and beguiling companies out there," Stone said. "Their combination of secrecy, ambition, inventiveness, the complexity of the business and the fact that they have so much more runway."