A huge wildfire burning in California's Big Sur region continued to grow Saturday, while firefighters have nearly encircled another blaze burning north of Los Angeles, fire officials said.
The so-called Soberanes Fire near Big Sur in Monterey County has burned 31,386 acres, or more than 49 square miles, since it broke out July 22, according to the California Department of Forestry and Fire Protection, also known as Cal Fire. The fire was at 29,877 acres late Friday.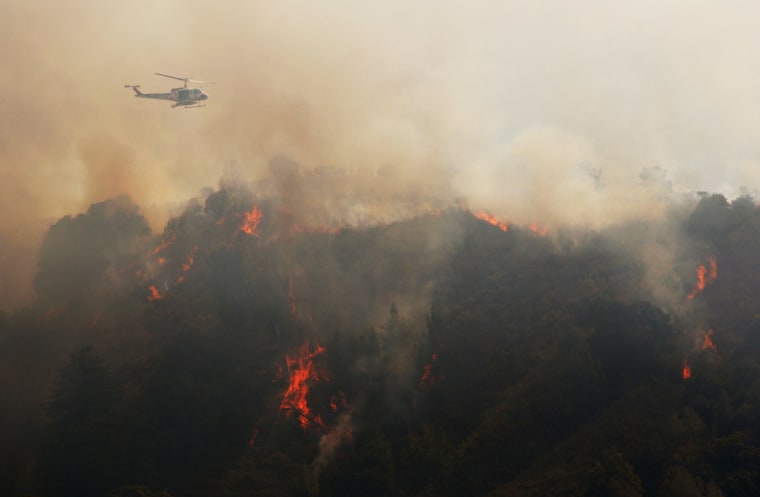 Fifty-seven homes and 11 outbuildings have been destroyed in the fire, and a private bulldozer operator fighting the blaze was killed after the vehicle rolled over Tuesday night. The fire is 15 percent contained, Cal Fire said Saturday.
Meanwhile, the so-called Sand Fire burning near Santa Clarita north of Los Angeles was 93 percent contained as of Saturday, fire officials said, and crews were mopping up fires near containment lines. Santa Clarita is about 33 miles northwest of downtown Los Angeles.
That fire, which also began July 22, burned 38,873 acres or more than 60 square miles. At least one person has been reported dead and at least 18 homes have been destroyed in that fire.
California is in its fifth year of a historic drought that is exacerbating the risk of wildfires. California's acting governor this week declared states of emergency for areas affected by both fires.