The Big Ten and Pacific-12 Conferences, boasting some of America's most elite schools and storied college football programs, postponed 2020 gridiron action on Tuesday because of the ongoing coronavirus pandemic.
The 14-team Big Ten and dozen-member Pac-12 both said they hope to play now-postponed fall sports in the spring, if the nation's struggle against the coronavirus is in a better place.
"I've said it from the first day that I started at the Big Ten, that the health, the safety, the wellness — both physical and mental — for our student-athletes was going to be at the top of my list," Big Ten Commissioner Kevin Warren told the Big Ten Network minutes after the announcement.
"The Big Ten will always put the mental and physical health and safety and wellness of our student-athletes at the center."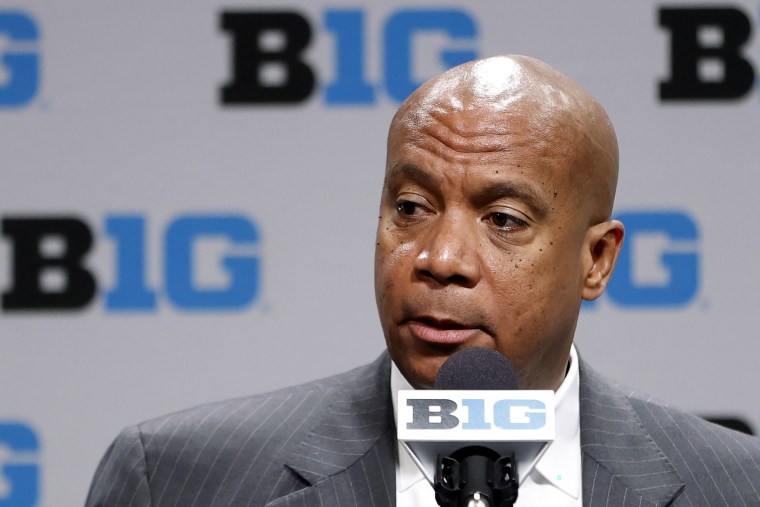 Then, less than 90 minutes after the Big Ten announcement, the Pac-12 also said it would drop fall sports for 2020.
Commissioner Larry Scott told fans they could not quarantine their players in the same manner the NBA and NHL are doing as they play now.
"We cannot bubble our student-athletes like pro sports can," Scott told the Pac-12 Network. "They're part of broader campus communities. Student-athletes are living with peer students on campus."
Just last week, the Big Ten had announced a slimmed-down, conference-only football schedule. But in just the past few days, Warren said league officials had too many questions about long-term health impacts of COVID-19.
"There are just too many uncertainties to feel comfortable, from a medical standpoint, to proceed forward," Warren said. "Just having our student-athletes compete in fall sports, we just didn't believe it was prudent at this time."
And late last month, the Pac-12 also announced it was moving to a conference-only schedule. But as the virus continued to spread across America, the league said it had to pull back.
"Enough questions have been raised," Scott said, "that we didn't feel comfortable moving forward."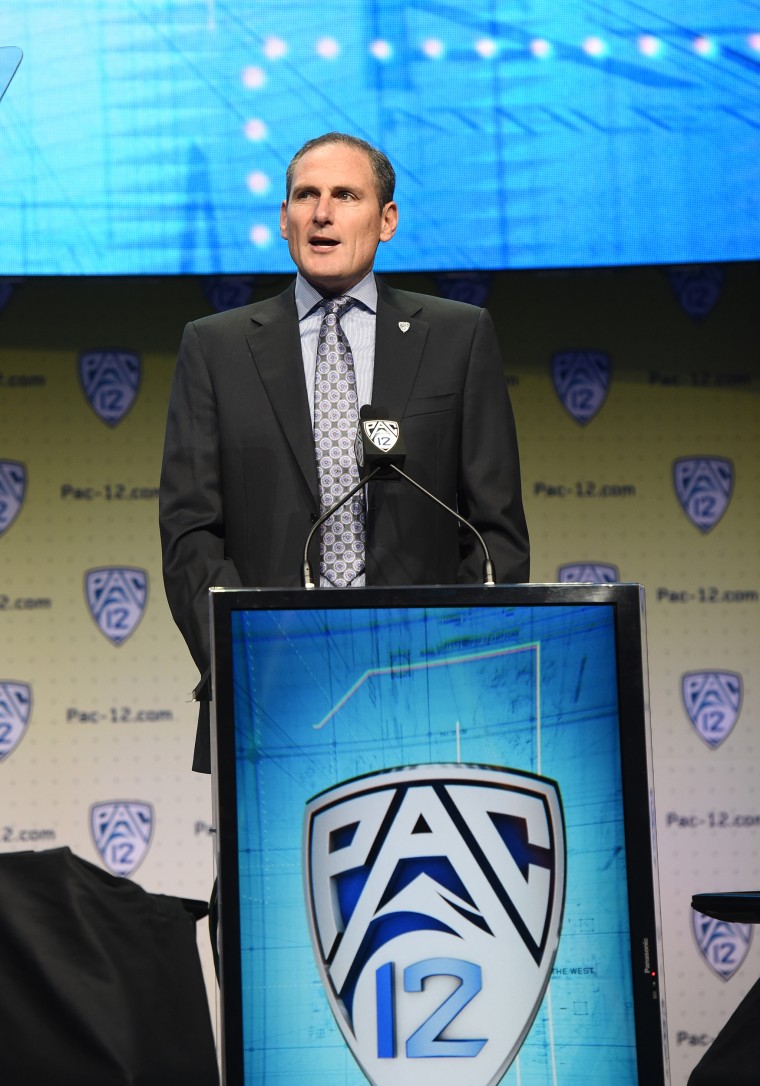 With these two leagues calling off all fall sports, it means prominent football teams like Ohio State, Michigan, USC and Oregon will be sidelined from their traditional seasons.
And more significantly, the Big Ten and Pac-12 actions pushed college football closer to a total fall shutdown.
Within college's football top tier, the Football Bowl Subdivision (FBS), the Big Ten and Pac-12 are among the Power 5 leagues which dominate the sport.
The Southeastern Conference has already canceled all non-league games while the Atlantic Coast (ACC) and Big 12 Conferences have pared back their schedules to a more regional slates of contests.
SEC Commissioner Greg Sankey reserved judgment on the major Pac-12 and Big Ten action.
"I look forward to learning more about the factors that led the Big Ten and Pac-12 leadership to take these actions today," Sankey said in statement early Tuesday evening.
"I remain comfortable with the thorough and deliberate approach that the SEC and our 14 members are taking to support a healthy environment for our student-athletes. We will continue to further refine our policies and protocols for a safe return to sports as we monitor developments around COVID-19 in a continued effort to support, educate and care for our student-athletes every day."
The ACC, meanwhile, said Tuesday night that it would stay "flexible and be prepared to adjust as medical information and the landscape evolves."
The Big Ten's move also impacts men's and women's cross country, field hockey, men's and women's soccer, and women's volleyball.
The Pac-12 plays all of those fall sports and men's water polo. But the Pac-12 move goes one step further by calling off all athletic competition before Jan. 1, 2021.
The high-profile winter sports of men's and women's basketball usually begin their non-conference games in late November, before playoffs in March of the next calendar year.
Cancellation of the NCAA's "March Madness" basketball tournament this past year was one of the first major sporting events to be called off due to the pandemic.
Scott said Tuesday there's no guarantee the NCAA will keep a normal basketball schedule for 2020-21: "Some will also depend on what the NCAA decides in terms of March Madness and the envelope for the season."
Before the Big Ten and Pac-12 announcements late Tuesday afternoon, President Donald Trump decried the possible cancellation of college football this fall.
"I think (college) football's making a tragic mistake," Trump told Fox Sports Radio's "Outkick the Coverage with Clay Travis" on Tuesday.
"It's brilliant, football. It's great football. It's the atmosphere, there's nothing like it. And you can't have empty seats."
He argued — without providing evidence — that college football players, elite athletes in their late teens and early 20s, are at virtually no risk of being infected or seriously hurt by coronavirus.
"These people are so powerful and so strong and not lots of body fat ... and they're very healthy people," Trump said.
"People don't realize, it's a tiny percentage of people that get sick and they're old. It just attacks old people, especially old people with (a) bad heart, diabetes, some kind of physical problem."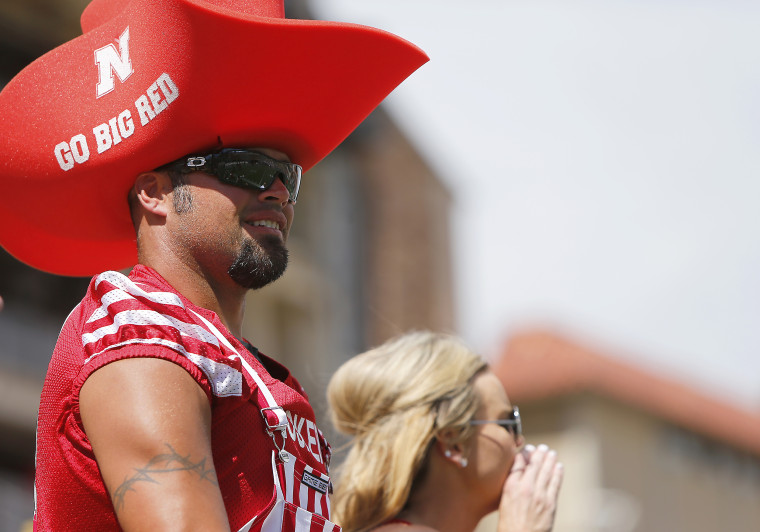 Nebraska football coach Scott Frost, whose Huskers joined the Big Ten in 2011, on Monday floated the possibility of his team's joining another conference to play just for this fall season.
"We are very disappointed by the decision by the Big Ten Conference to postpone the fall football season, as we have been and continue to be ready to play," Frost and Nebraska Athletic Director Bill Moos said in a joint statement on Tuesday.
"Safety comes first. Based on the conversations with our medical experts, we continue to strongly believe that the absolute safest place for our student-athletes is within the rigorous safety protocols, testing procedures, and the structure and support provided by Husker Athletics."
When asked if the decision to pull the plug on fall sports had unanimous support from all 14 schools, Warren declined to answer.
The commissioner also refused to discuss if an individual school, like Nebraska, could join another league on a temporary basis under Big Ten bylaws.
"Today is very, very emotional," Warren said when asked about Frost. "The reason why they're great coaches is because they have great passion and they work hard and they're intelligent."
Scott said the Pac-12 schools, which include elite institutions such as Stanford, UC Berkeley and UCLA, agreed unanimously to postpone fall sports.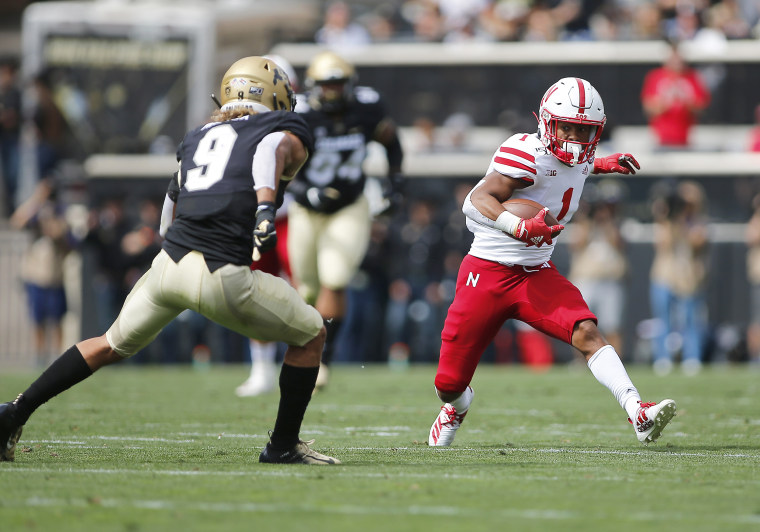 Just three days ago, the Mid-American Conference (MAC) became the first FBS league to cancel the upcoming season. Days earlier, the independent University of Connecticut announced it won't play football this fall.
The Mountain West Conference — with the likes of feared underdog Boise State and Colin Kaepernick's alma mater Nevada — announced Monday it was bowing out of fall sports.
The Big Ten, Pac-12, MAC and Mountain West all hold hope to play football in the spring — an aspiration that took some of the sting out of Tuesday's announcement.
"I'm not going to second guess Commission Warren or our medical experts," Purdue Coach Jeff Brohm told the Big Ten Network.
"Yes, I want to play football. Yes, it's disappointing we're not playing. I wish we could play now. For those who want to play football, moving forward from here we've got to find a way to play in the spring. I'm all for that."
Before Tuesday's bombshell announcements by the Pac-12 and Big Ten, playoffs for the NCAA's three lower levels of football — the Football Championship Subdivision, Division II and Division III — were cancelled last week, raising further doubts there will be fall gridiron play.
If FBS games are played this spring as hoped, it'll mark the first modern college football contests to happen outside of the traditional window of late August to early January.
Before the NCAA's formation in 1906, major colleges and universities scheduled a handful of periodic high-profile games outside the fall.
"It seems like games were played when they could be," Jeremy Swick, a historian for the College Football Hall of Fame in Atlanta, told NBC News.
"It's one of those eras where we have to look at history, not from our present day lens, but more of a historical lens. It wasn't as codified as it is now. It was all kind of loosely played for the first 30, 40 years of its existence."
McGill University of Montreal played two games of early football against Harvard in Cambridge, Massachusetts, on May 14-15, 1874.
Auburn and Georgia, heavyweights of modern major college football, play annually in a grudge match dubbed The Deep South's Oldest Rivalry. The first gridiron clash between those schools was on Feb. 20, 1892, a 10-0 Auburn triumph at Piedmont Park in Atlanta.
"As this sport is about to celebrate its 151st year, college football has done it before," Swick said of oddly scheduled games. "They've been there before — although it might not have been post-1906."