A starving cougar mauled one cyclist to death and seriously injured another over the weekend in North Bend, Washington, about 30 miles east of Seattle, while the two mountain bikers were on an early morning ride through the woods, authorities said Monday.
It was the first fatal cougar attack in Washington in 94 years. State wildlife officials said the cougar, which weighed 100 pounds, was emaciated.
Bruce Botka of the Washington Department of Fish and Wildlife confirmed the bikers' identities on Monday as Isaac M. Sederbaum, 31, and Sonja J. Brooks, 32, both of Seattle.
The two were out for a ride Saturday when they were startled by the cougar, which appeared to be stalking them, said Sgt. Ryan Abbott of the King County Sheriff's Office. They made noise to scare off the cougar, a strategy wildlife experts recommend, and it ran off, leaving them shaken but relieved.
But the cougar returned and jumped on Sederbaum, Abbott said. Brooks ran away — the wrong response, experts say — and the cougar turned around and gave chase. Sederbaum saw his friend being pulled away by the cougar and had time to escape on his bicycle and then call for help, Abbott said.
Sederbaum was hospitalized at Harborview Medical Center in Seattle with cuts and bites to his head, neck and face, requiring surgery, The Seattle Times reported. He was listed in satisfactory condition on Monday.
Authorities found the cougar on top of Brooks' body, and it appeared ready to drag the body to its den, the Times reported. Cougars are also referred to as pumas and mountain lions.
Wildlife agents euthanized the cougar hours later. It's unclear why the cougar attacked the two, but Mark Elbroch, lead puma program scientist for global wildcat conservation organization Panthera, said the wildlife agents who shot the cat told him that the cougar, a 3- or 4-year-old male, was severely underweight.
"He should have been establishing territory, coming into his prime. He should have 'made it,' " Elbroch said. "What was unusual was the mountain lion circled around and attacked rather than stalked and ambushed. A mountain lion that presents itself to prey — that's not a normal mountain lion."
"It was taking high risks in trying to stay alive."
Authorities plan to match DNA taken from the animal with DNA from the victims to be certain that wildlife agents killed the right cougar. They sent the animal's carcass to a veterinary lab at Washington State University for a necropsy to determine what might have been wrong with it, according to King5, the NBC affiliate in Seattle.
The last fatal cougar attack in Washington occurred in 1924, when Jimmy Fehlhaber, 13, died trying to outrun a cougar, according to the Quad City Herald archives.
Fehlhaber's was the first known cougar fatality in the United States, the Herald reported in 1925, a few weeks after the incident. But the Herald also reported, "There were a number of cases where children have disappeared and the supposition is that they were carried away and devoured by cougars, but they were never proven."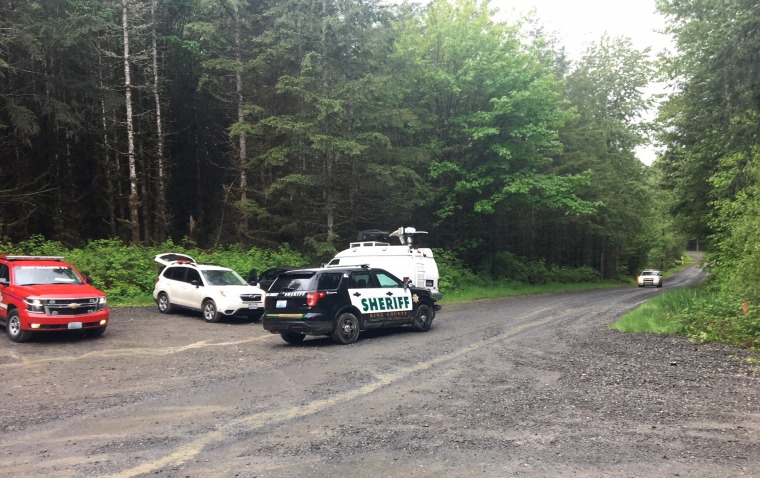 However, there are earlier accounts of mountain lions killing people throughout the country.
The Salt Lake Herald of Salt Lake City, for example, reported on Nov. 12, 1901, that a carpenter was eaten by a cougar in a cave. In Mount Sterling, Kentucky, the Topeka State Journal reported in March 1904 that two men on horseback tried to fight off a mountain lion by shooting and clubbing it, but one man died of his injuries.
The U.S. Fish and Wildlife Service removed the Eastern cougar from the list of endangered species in January, saying that its status was an anomaly because the species has been extinct for nearly 70 years, decades before the Endangered Species Act was even enacted.
Today, breeding cougar populations are found in 16 U.S. states, according to nonprofit conservationist group the Cougar Fund. Each state except Texas has established limitations on cougar hunting. California has given the most protection to the animal, classifying it as a "specially protected mammal," which means it cannot be killed for sport.
Washington allows up to 250 cougars to be hunted and killed a year, but only in specific designated zones, the Times reported. The Mountain Lion Foundation says that the forested regions in the state — approximately half of Washington — are devoted to cougar habitat and territory. The bikers attacked on Saturday were biking near one of the forested areas.
But because of the human population boom, people have begun to move into the types of habitats that also host mountain lions, Elbroch said.
"It's logical that we're going to encounter mountain lions more often now," he said. "We have to make some common-sense decisions. If you have small children, for example, don't let them run on the trail beyond your view. Living in mountain lion country, that's something you don't do."
Elbroch said people are starting to recognize the ecological benefits predators bring. "People believe in predators, they understand their ecological value, and they want to live with them," he said. "But we need to look at the benefits they bring to our society and our ecosystem and truly participate in peaceful coexistence."