The grandson of evangelist Billy Graham resigned as pastor of a Florida megachurch once prominent in the Religious Right movement after admitting "moral failure," the church confirmed said Sunday night.
Tullian Tchividjian, 43, pastor of Coral Ridge Presbyterian Church in Fort Lauderdale, confessed to church leaders several days ago and resigned effective immediately, the church said. The Washington Post quoted Tchividjian as saying in an email earlier Sunday that he had had an affair.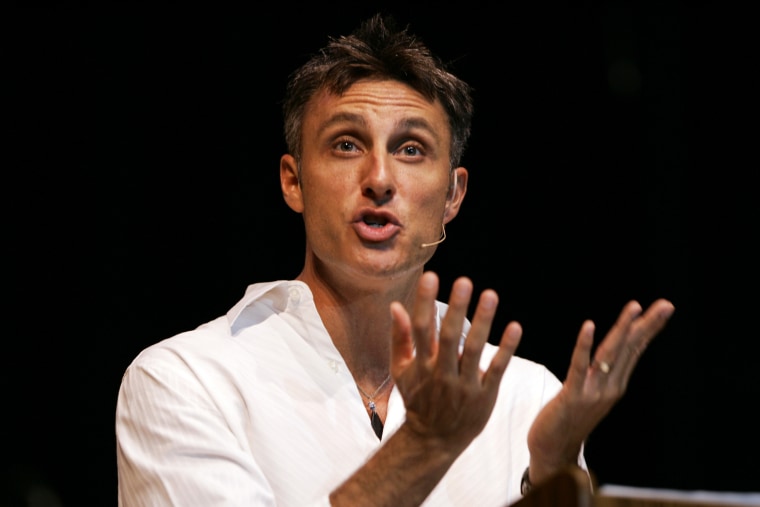 Tchividjian acknowledged that "his actions disqualify him from continuing to serve as senior pastor or preach from the pulpit," the church said, adding that it was working with Tchividjian and his family "to help them through this difficult time."
No successor was named. "While we do not yet know whom God will direct to lead our congregation in the near future, we trust the Lord's guidance during this transition period, knowing He is our hope," it said.
Tchividjian issued a single tweet Sunday afternoon mentioning the "valley of the shadow of death," a reference to Psalm 23, which is often interpreted to depict God as a shepherd leading wayward sheep:
Tchividjian — who was born William Graham Tullian Tchividjian and is the son of Billy Graham's eldest daughter, Virginia — succeeded founder D. James Kennedy in 2009 as senior pastor of Coral Ridge, a cornerstone of the Religious Right evangelical movement in the U.S.
Tchividjian, however, has been less politically active than either Kennedy or his uncle Franklin Graham, who now runs the Billy Graham Evangelistic Association and has become a prominent advocate for conservative positions. Tchividjian instead founded Liberate, a national evangelical ministry that emphasizes God's grace and the forgiveness of sin.