A black student at Eastern Illinois University returning from an out-of-state tournament with his teammates and coaches said several police officers handcuffed him, pointed a gun at his head and threatened to blow his head off in what turned out to be their search for a wanted suspect.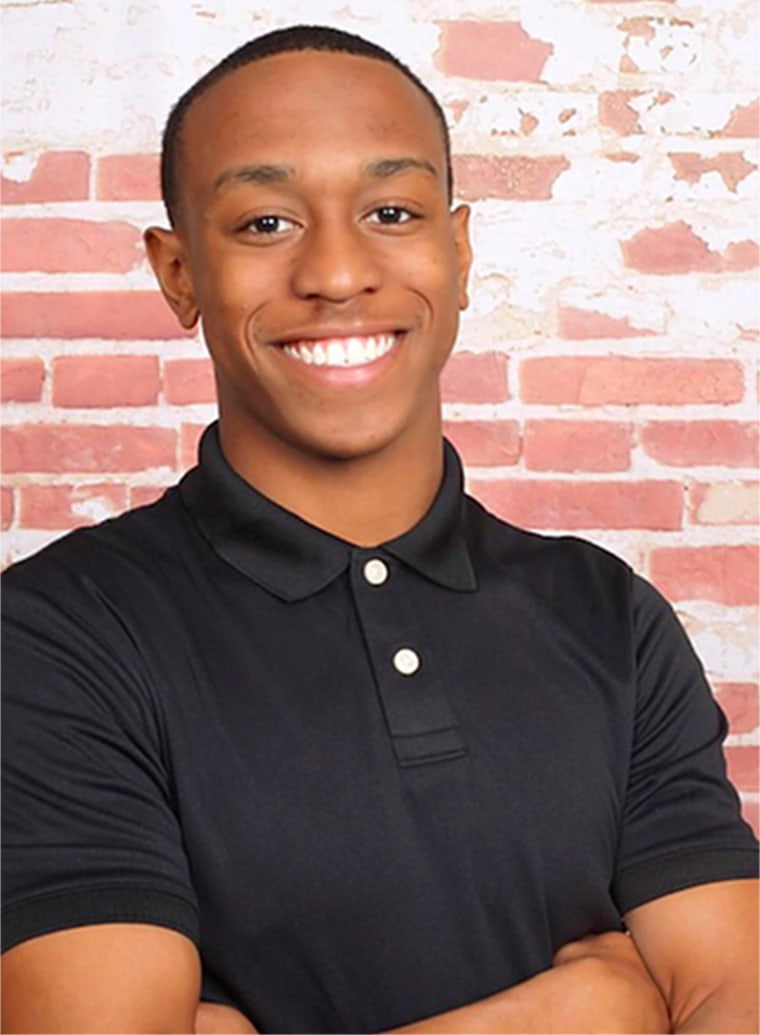 Jaylan Butler, 20, a sophomore swimmer at the school, filed a lawsuit in January in the U.S. District Court for the Central District of Illinois for unlawful search and seizure, false arrest and excessive force.
Butler said he was traveling on a bus with his team last February when it pulled over shortly after 8 p.m. near a rest stop in East Moline, Illinois, so the players could stretch their legs.
Butler got off, took a selfie in front of a roadway sign and was headed back toward the vehicle when several law enforcement vehicles pulled up. Officers exited with their guns drawn, the American Civil Liberties Union of Illinois, which is representing Butler in his lawsuit, said in a press release.
The lawsuit names officers from three departments: East Moline officer Travis Staes, Hampton officer Ethan Bush and Rock Island sheriff's deputies Jack Asquini and Jason Pena.
Rachel Murphy, one of Butler's attorneys, told NBC News she believes a total of six officers were involved.
According to the lawsuit, the officers shouted at Butler to put his hands up and get down. He complied and did not resist, the suit states.
Several officers forced Butler to the snowy ground as he was handcuffed, with one putting his knee on the student's back and another pressing on his neck. One of the officers squatted down in front of him, put a gun to his forehead and said, "If you keep moving, I'm going to blow your f------ head off," the suit says.
Butler told NBC News in a phone interview on Friday that he initially thought everything was a big misunderstanding and tried to remain calm. After the officer threatened to shoot him, his "thought process shifted," he said.
"I felt numb. I didn't really know what to expect," he explained.
A coach traveling with the group got off the bus and told the officers that Butler was a member of the school's swim team. Even after officers realized that he was not the person they were looking for, they refused to let him go and put him in the back of a squad car, the suit says.
"After several minutes of forcing Mr. Butler to lie down on the ground while handcuffed, Defendants allowed Mr. Butler to sit up. They did not, however, remove his handcuffs or inform him that he was free to go, even though they had already recognized that Mr. Butler was not the suspect for whom they were searching," the suit states.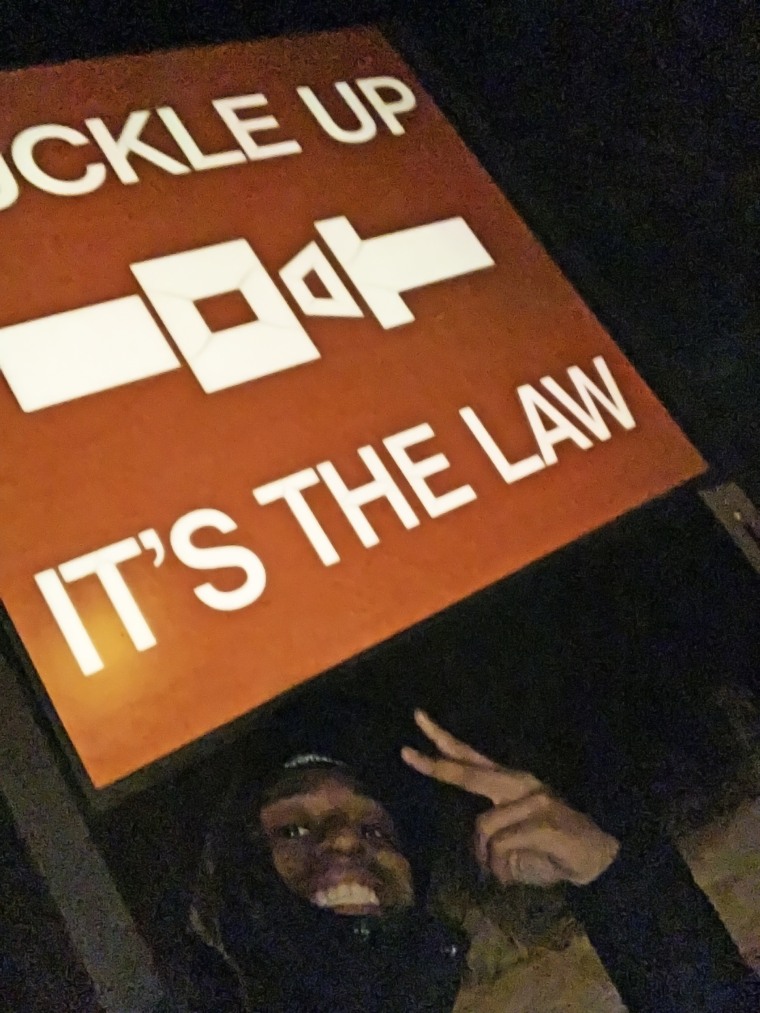 Eventually, the officers removed the handcuffs and asked Butler to get his ID from the bus. After he showed them his identification, they told him he was free to go.
According to the lawsuit, Butler was never told why he was detained and arrested. It also alleges that officers never documented the stop that night.
Illinois Gov. J.B. Pritzker called on Friday for a "thorough and transparent" investigation into Butler's arrest.
"I'm deeply troubled by what I've read about how Jaylan Butler, an African-American athlete at EIU, was mistreated by law enforcement in East Moline," he said in a Facebook post. "It's unacceptable for any young person to feel unsafe and disrespected anywhere in this state — but every day, too many young people of color live through it."
The East Moline police chief, Jeff Ramsey, told NBC News on Friday that Staes has not faced disciplinary action, and declined to comment on who officers were looking for when they detained Butler.
"This is a civil lawsuit that has been turned over to our city attorneys. The Police Department will not have any comment at this time," he said in a statement.
The Hampton police chief, Terry Engle, directed questions to the department's legal counsel, who was not immediately available Friday. The Rock Island County Sheriff's Office in a press release Thursday on Facebook said deputies Pena and Asquini arrived at the scene after Butler had been detained by officers from other agencies.
Rock Island Sheriff Gerry Bustos said his deputies had a "brief interaction" with Butler and the other officers and left shortly thereafter "to continue the manhunt for a fugitive in the area."
Butler told NBC that he tried not to think about what happened to him, but it started to make him angry and fearful and began to affect him at school.
"I've been OK," he said. "In the past, when bad things happened to me I tried to see the good but this started to eat at me."
The lawsuit says he started seeing a therapist. Butler had always known there was a possibility that he could be targeted by police because he is black and was taught by his father to comply with officers if that ever happened, the suit states.
"Mr. Butler hoped he would never have to use his father's advice," the lawsuit says. "His hope was shattered on February 24, 2019."
He is seeking unspecified damages.
Evan Sholudko, head swim coach for Eastern Illinois University, said in an email to NBC News that the team is supportive of Butler.