A Black couple who were kicked out of a restaurant in Memphis, Tennessee, last year for allegedly smelling like marijuana filed a federal racial discrimination lawsuit against the eatery last week.
Dechandria Bass and her boyfriend, Dwan Brown, of Coahoma County in Mississippi, were in Tennessee on Aug. 7 to visit Brown's mother and cousin, according to the suit, filed Thursday in federal court.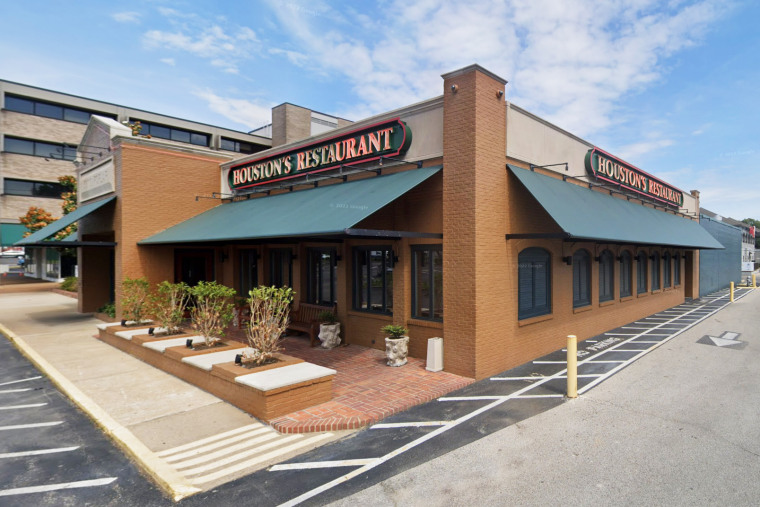 The couple met up with the family members at Houston's Restaurant on Poplar Avenue in Memphis.
Shortly after they arrived, restaurant manager Kayla Hollins, who is white, went to the group's table and told the couple to leave because "they smelled like weed," according to the lawsuit.
Bass and Brown didn't initially react and thought Hollins was talking to someone else, because they knew they didn't smell like marijuana, the suit says.
Moments later, according to the lawsuit, Hollins returned to the table with a police officer and told the couple, "I asked you to leave and come back tomorrow because you smell like weed."
Carlos Moore, an attorney representing the couple, said Wednesday his clients don't smoke marijuana and hadn't smoked the day they were booted from the restaurant.
What was supposed to be a "great family outing" was "ruined," Moore said. His clients were discriminated against because they are Black, said Moore, who added the marijuana accusation was "Jim Crow era 2.0 — a new way to discriminate" in the restaurant industry.
The lawsuit names as defendants the restaurant; its parent company, Hillstone Restaurant Group Inc.; General Manager Ralph Price; and Hollins.
The Hillstone Restaurant Group said in a statement Wednesday it doesn't comment on pending litigation. The statement added: "Our Company does not discriminate as anyone who has ever dined at our restaurant can attest. We are proud [that] guests of all races choose to dine regularly at Houston's and appreciate our hospitality."
Price didn't immediately reply to a request for comment left for him at Houston's on Wednesday.
Hollins couldn't be reached Wednesday. A woman who picked up the phone at the restaurant said she "no longer works for the company."
A representative for Hillstone Restaurant Group didn't immediately respond to a question about whether Hollins was still an employee.
WHBQ-TV of Memphis reported in August that another Black couple, a police officer and a high school principal, were asked to leave the restaurant by a female manager who also accused them of smelling like pot.
Marijuana use, both recreationally and for medicinal purposes, is mostly illegal in Tennessee, with minor exceptions like small amounts of CBD oil.
Medical marijuana use is legal in Mississippi, where Bass and Brown are from, Moore said. He said that line of questioning was never sought by the restaurant manager who forced the couple to leave.
"If this was not blanket racial discrimination, I think Houston's managers would have had to ask them where they were from and did they have any prescription for marijuana before accusing them of smelling like weed," Moore said.
Bass and Brown seek at least $500,000 each in damages for humiliation, embarrassment and emotional distress, the lawsuit says.