A physician says she was subject to racial discrimination by two flight attendants on Tuesday as she tried to help a sick fellow passenger on a Delta Air Lines flight.
Dr. Fatima Cody Stanford says she was on a flight home to Boston from Indianapolis when she said she noticed a woman next to her was hyperventilating.
Stanford, who is a doctor specializing in obesity at Massachusetts General Hospital and is a Harvard Medical School instructor, said she was already helping the sick passenger when a flight attendant approached her and asked if she was a doctor.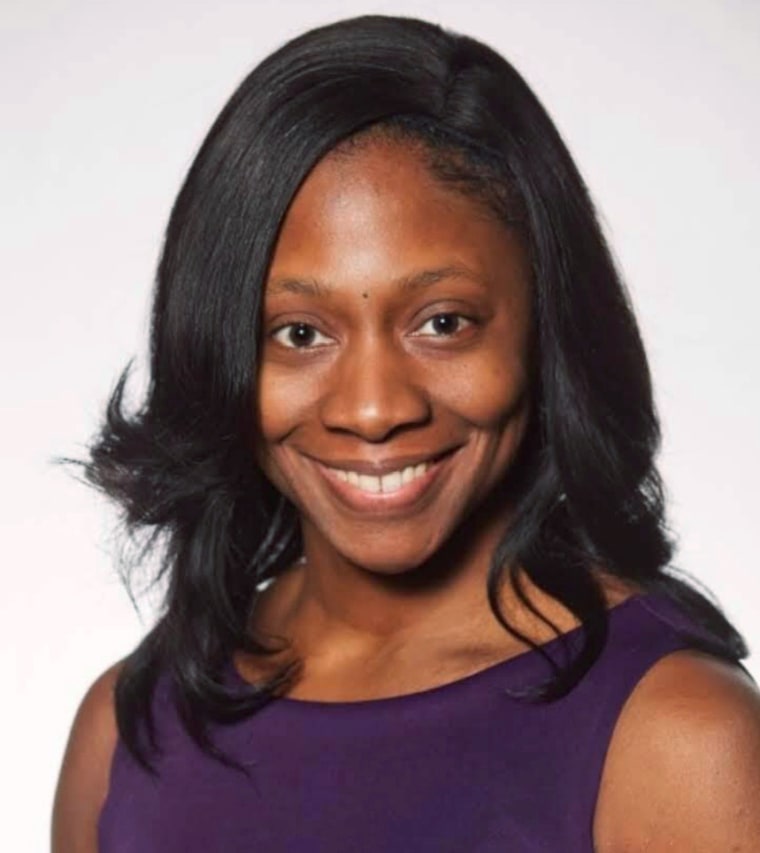 Before even being asked, Stanford said she showed her medical license to a flight attendant — and was not believed.
As she worked to calm the panic-stricken passenger, Stanford said a second flight attendant asked for a clarification and questioned if she was "a real M.D."
"I was infuriated by the whole experience," she told NBC News on Thursday.
Stanford said she found the entire encounter remarkable because she had just attended a conference on medical bias on Oct. 19 at which she interviewed another doctor, Tamika Cross, who had a similar experience in October 2016 aboard another Delta flight.
Stanford said she'd invited Cross to be a guest speaker at a conference two weeks ago about bias in medicine and finds the two incidents eerily similar.
Cross herself took to Instagram on Wednesday and posed the question: "Where have we come since 2016?"
"I found it uncanny the fact that this happened almost two years to the day as Dr. Cross," Stanford said Thursday.
On Wednesday, Stanford addressed the airline in a tweet, prompting Delta to respond to her via email.
"@delta I am very disappointed that your policies on #Diversity have not lead to any change. As a #blackwoman #doctor who showed my #medical license to help a passenger on DL5935 your #flightattendant still did not believe I was a #Physician," Stanford tweeted.
In a second tweet Stanford said her qualifications do "not shield her from racism."
Hours later, Stanford said she spoke with Delta and was told the flight attendants thought she was a therapist.
Reached Thursday, Delta said flight DL5935 was operated by one of its regional partners, Indianapolis-based Republic Air.
"We thank Dr. Stanford for her medical assistance on board Republic flight 5935 IND-BOS, and are sorry for any misunderstanding that may have occurred during her exchange with the in-flight crew," a Delta spokesman said. "Moving forward, we are following up with our connection carrier partner to ensure their employees understand and consistently apply the policy."
Delta changed its policy for providing medical credentials in 2016 after Cross, a then-28-year-old black doctor, said she was met with skepticism when she volunteered to treat a sick passenger on a Delta flight from Detroit to Minneapolis.
The Delta spokesman told NBC News that "we are working with all of our connection partners to ensure their changes and actions align with ours."