The family of a Black man who was found dead in Mississippi after he warned his mother that he was being chased by white men hurling racial slurs demanded a federal investigation Monday after local authorities said they had "no reason" to suspect foul play in the man's death. 
Rasheem Carter, 25, was reported missing Oct. 2 after his mother said he had sought help from police and frantically called her to say white men in three trucks were pursuing him. That was the last day Carter's family heard from him.
On Nov. 2, authorities said they found his remains in a wooded area south of Taylorsville, Mississippi. In a statement on Facebook a day later, the Smith County Sheriff's Department said it had "no reason to believe foul play was involved" though the case was under investigation.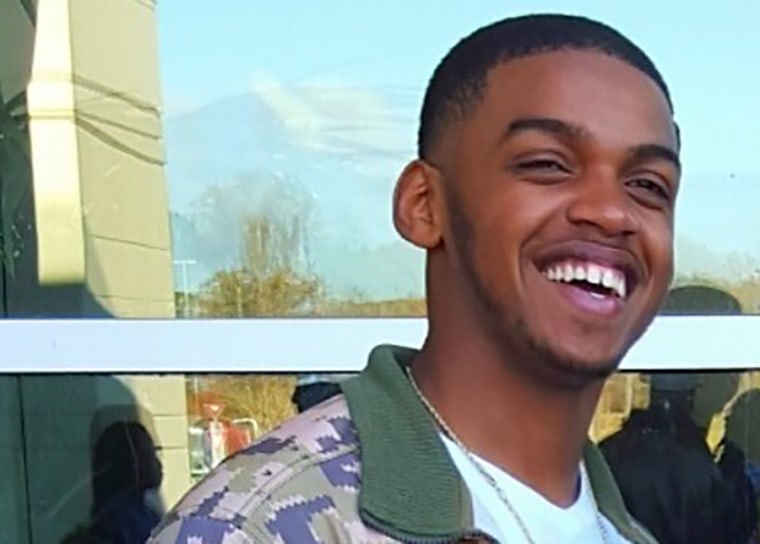 On Monday, Carter's loved ones and their attorney Ben Crump slammed local authorities for stonewalling them for more than four months and for the initial determination, saying they believe Carter was the victim of a brutal hate crime. 
"This was a nefarious act. This was an evil act," Crump said at a news conference. "Somebody murdered Rasheem Carter, and we cannot let them get away with this."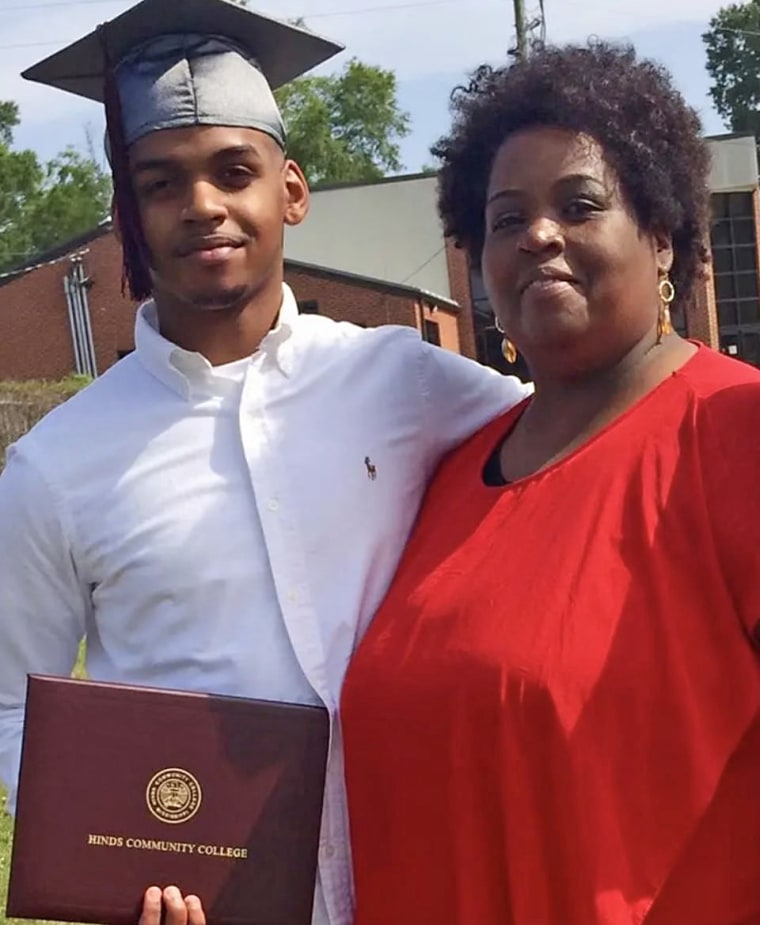 Crump urged the Justice Department on Monday to take over the investigation as a civil rights case as he revealed photographs of Carter's skeletal remains, including his skull and some vertebrae.
"This was not a natural death," Crump said. "This represents a young man who was killed."
Crump told reporters that he believes Carter's head was severed from his body and that his spinal cord was found in another location away from his head.
"There is nothing natural about this. It screams out for justice," Crump said. "What we have is a Mississippi lynching."
Carter's front teeth were missing from the top and bottom rows, which Carter's family said could indicate that he was assaulted before he died.
It's unclear what prompted authorities to search the wooded area or what led them to determine initially that foul play was not suspected. The Smith County Sheriff's Department did not reply to requests for comment.
The Laurel Police Department, which put out Carter's missing person's report, worked on the case early on after Carter's family asked for assistance, Chief Tommy Cox told NBC News.
But Cox said that Carter had not contacted his department for help before he went missing, and that the Laurel Police Department handed its investigation over to Smith County once it was clear it was outside of its jurisdiction.
Cox said his department pulled some phone records and may have interviewed some of Carter's co-workers, but he declined to elaborate further.
"We tried to put ourselves in their shoes. It didn't hurt us to do a little bit of work on it," Cox said. "We did what we considered to be the right thing. And then when it became obvious which jurisdiction would be the lead, we turned it over to them."
The Mississippi Bureau of Investigation, which is assisting the sheriff in its probe, said Carter's autopsy was completed on Feb. 2 but declined to comment further, citing the "open and ongoing investigation." The FBI is not currently involved in the case, an agency spokesperson said.
Three members of Carter's family said authorities told them wild animals may have torn his body apart.
"He was in so many different pieces," said Yokena Anderson, a cousin to Carter's mother, Tiffany Carter. "They wanted to tell us that he went there and fell dead and the animals were feeding off him."
But Carter's mother said that her son was lucid about the threats he faced during their final phone calls, and that he was not under the influence of drugs or alcohol and had no history of mental illness.
She had doubts her son's death was an accident even before she saw where his remains were found.
"When I went on the scene, the Holy Spirit hit me and said this is foul play," she said. "I knew then somebody had done something to him."
Carter, a welder from Fayette, Mississippi, was in Taylorsville, about 100 miles away from home, working a short-term contracting gig. His mother said he was saving money to re-open his seafood restaurant, which closed during the pandemic and which was named after his 7-year-old daughter, Cali.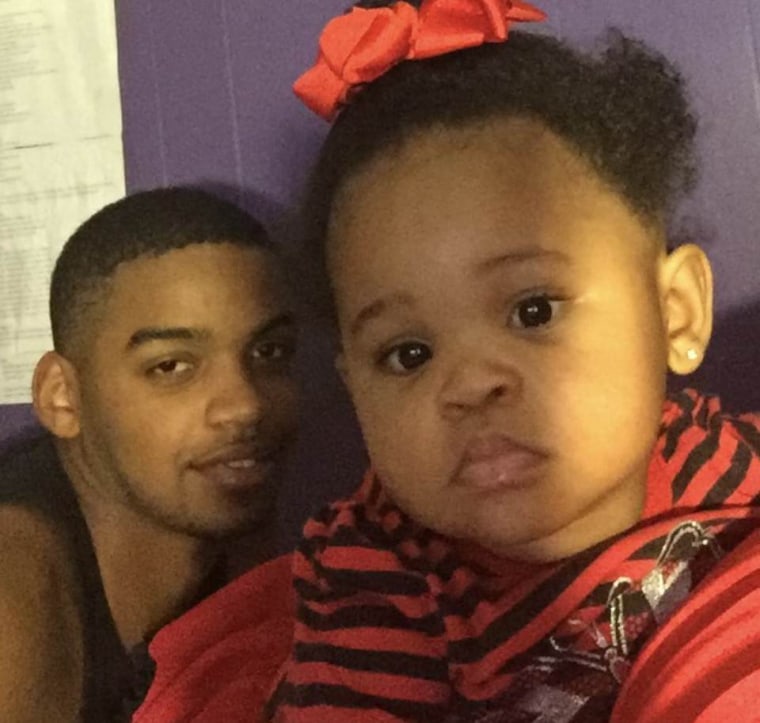 "That was his goal," she said. "That was why he went back out to work."
But while he was at the job site in October, Carter had a disagreement with at least one co-worker and fled, fearing for his life, his mother said.
"He said, 'I got these men trying to kill me,'" Carter's mother recalled him saying.
She advised Carter to go to the nearest police station for help but eventually lost contact with him.
Carter's family and friends led their own search parties until his remains were discovered.
"I never imagined going on living without my child," Tiffany Carter said. "When I lost my son, I lost a part of me."
Carter's loved ones said he worked hard to provide for his daughter, paid for her private school tuition and made his friends and family proud.
"He kept all his promises," Cali's mother, Justiss White, said. "He called every day. They stayed on the phone for hours like teenagers. Every day, she brings him up."
Tiffany Carter pledged to continue fighting for answers.
"They thought this was going to be a child no one cared anything about," she said. "They're clearly mistaken. Because he was somebody."