McDonald's has until mid-June to respond to a federal lawsuit accusing it of discrimination for refusing to serve blind customers who walk up during late-night hours when only the drive-thru window is open.
The plaintiff, Scott Magee of Metairie, Louisiana, said in court documents filed in U.S. District Court in Chicago that he was laughed at and turned away from the drive-thru window at a McDonald's in the New Orleans suburb late at night last August. It wasn't the first time that had happened, Magee alleged.
Many McDonald's restaurants nationwide continue service through their drive-thru windows late at night after the main restaurant entrance has closed.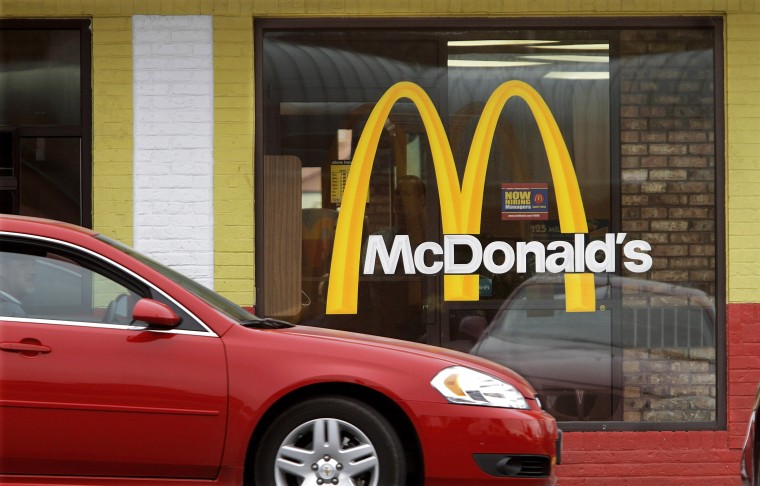 But the company's policy is not to serve pedestrians at the drive-thru, and blind customers can't drive, so they're effectively barred from patronizing the world's largest fast food chain by revenue, according to the suit, which seeks class-action status for all blind Americans who may have had difficulty ordering at McDonald's.
"While McDonald's sighted customers can independently browse, select, and pay for products at Defendant's drive-thrus without the assistance of others, blind people must hope for a companion with a car or paid taxi services to assist them in selecting and purchasing McDonald's food," according to the suit.
Related: AMC Theatres Sued for Discriminating Against the Blind
The suit says it wouldn't take much for the company to make its drive-thru windows work for blind people, "given the sophistication and size of McDonald's Corporation as well as the advanced technological society in which we live today."
After all, the chain recently managed to start providing all-day breakfast, "to the awe of McDonald's aficionados everywhere," it says.
The suit seeks a jury trial on its demands for "modest accommodations" to make its services available to the blind at all times, a formal declaration that McDonald's violated the Americans With Disabilities Act and unspecified court costs and attorneys' fees.
Senior U.S. District Judge Joan B. Gottschall gave McDonald's until June 17 to respond.
The company's corporate office in Oak Brook, Illinois, said that as a matter of policy, "we do not comment on pending litigation."