Two women died after their 37-foot boat collided with a barrier protecting a bridge near Baltimore, officials told NBC News early Monday.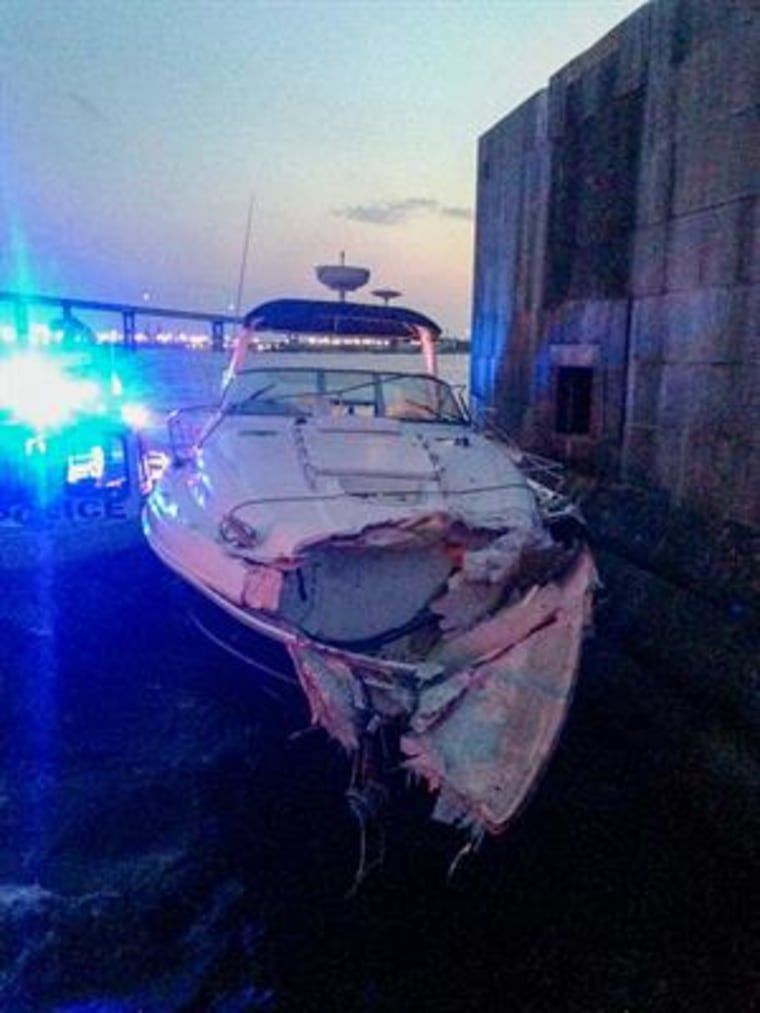 Windy Lawson, 41, and Kimberly Ervin, 45, were thrown into the Patapsco River at around 3:30 a.m. Sunday, according to the Maryland Department of Natural Resources Police. Neither was wearing a life jacket, police said.
The Coast Guard said the Sea Ray Sundancer hit a concrete pillar around a section of the Francis Scott Key Bridge.
Two other people were thrown from the vessel and taken to the hospital, as were two people who remained on board during the collision, the Coast Guard said in a statement Sunday. Two people were treated at the scene.
Commonly known as the Key Bridge, the crossing is located near the Baltimore suburb of Dundalk.