A boat was found Monday during a dangerous search for three people who disappeared during a weekend fishing tournament in Tennessee.
The 43-year-old man and two 15-year-olds disappeared while fishing on the Tennessee River's Pickwick Lake on Saturday, but they weren't reported missing until Sunday night, according to the Tennessee Wildlife Resources Agency, who is searching for them.
The Hardin County Fire Department, Sumner County EMA, Decatur County Rescue, Hardin County Sheriff's Department, Tennessee Valley Authority Police and Pickwick State Park staff are also involved in the search, along with about 100 volunteers.
The 20-foot bass boat was found and recovered Monday morning near the Pickwick Dam, near where Tennessee's southwest corner meets northern corners of Mississippi and Alabama. The missing boaters are from Obion County, on Tennessee's northwest corner.
The search was suspended Monday evening due to "hazardous water conditions" on the river, according to the Tennessee Wildlife Resources Agency. It resumed Tuesday morning, as river conditions improved, even though crews were "still dealing with a dangerous situation," the Tennessee Wildlife Resources Agency's communication's coordinator said in a video update Tuesday.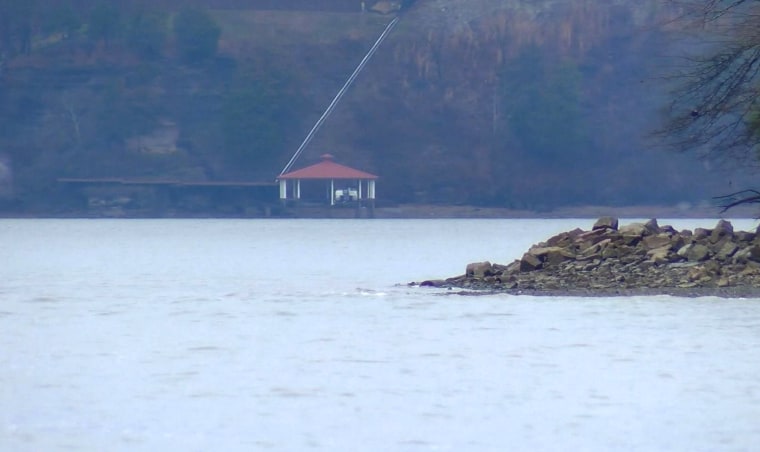 The agency said it had received an "overwhelming response to a call for volunteers," but asked that only experienced boat operators go out on the water. "Boaters should be prepared for swift water conditions and inclement weather," they were warned.