A pair of mariners stranded on an uninhabited Pacific island for a week were rescued by a U.S. Navy air crew on Friday after writing "SOS" in the sand.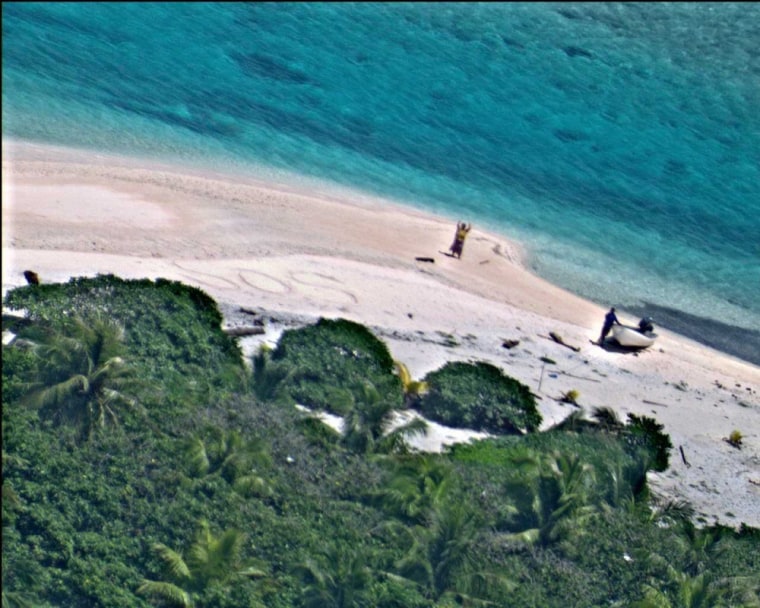 The boaters were marooned on an island in Chuuk State, Federated States of Micronesia, on Aug. 19 with limited supplies and no emergency equipment on board, the U.S. Coast Guard said in a statement.
The couple departed Weno Island on Aug. 17 to make their way to Tamatam Island where they were expected to arrive the following day, the Coast Guard said. When their 18-foot vessel didn't show a notification was sent to the U.S. Coast Guard in Guam.
The Coast Guard said it requested help form a U.S. Navy P-8 aircraft crew after light signals were spotted from a nearby island on Wednesday.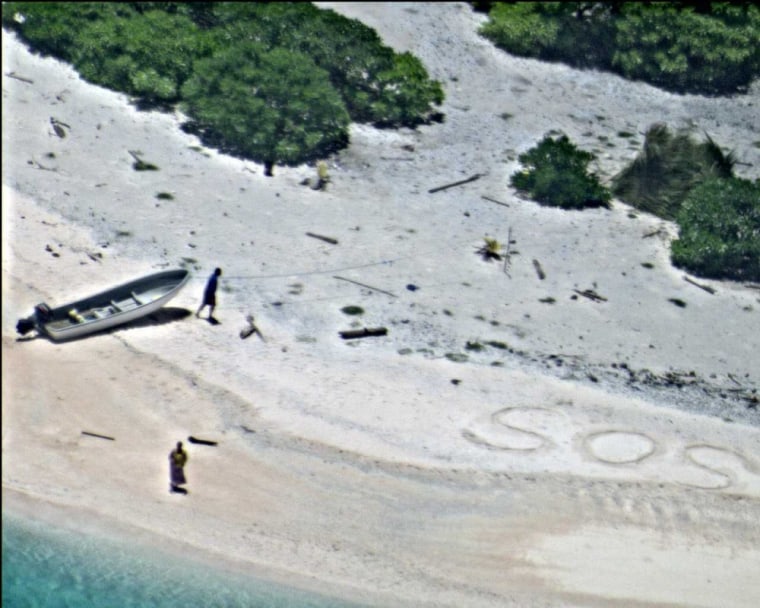 The Navy P-8A Poseidon aircraft crew from Patrol Squadron (VP) spotted the boaters on the beach near their makeshift sign on Friday.
A search and rescue team was called in and the survivors were rescued and transferred by patrol boat to Nomwin Atoll.
Rescuers searched a total of 16,571 square miles during the 7-day hunt.