It was a chilly January morning and Bob Ebeling, an employee at NASA contractor Morton Thiokol, was panicking.
As a booster rocket engineer, Ebeling had intimate knowledge of how the space shuttle Challenger would perform in cold weather. And the rubber O-ring seals designed to keep burning rocket fuel from leaking from the Challenger's booster joints hadn't been tested in temperatures this low.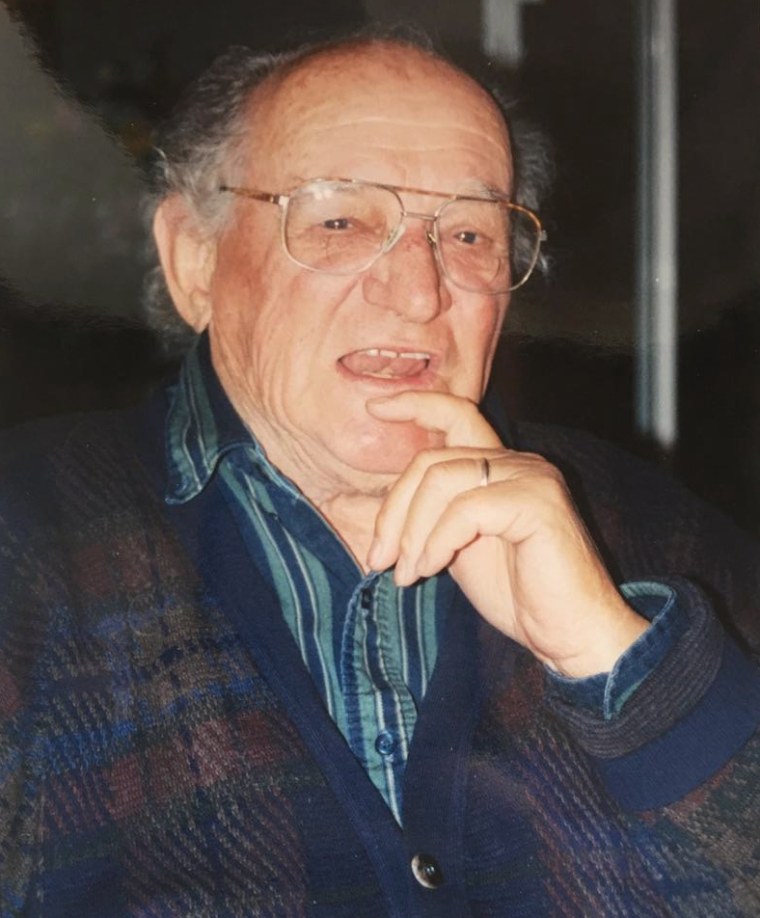 "They had tested the O-ring to something like 38 degrees, and it was only 28 degrees when they launched," Ebeling's daughter, Leslie Serna, 63, told NBC News on Thursday. "He said, 'It's going to be a catastrophic event ... The Challenger's going to blow up."
After looking at the forecast the night before, Ebeling and four fellow engineers begged for the launch to be postponed until it warmed up. But their managers, and NASA, refused.
So on Jan. 28, 1986, Ebeling sat in a conference room surrounded by Morton Thiokol executives, powerless, and watched the Challenger take off on a big-screen TV.
About 75 seconds after liftoff, it exploded, killing its crew of seven. And for years, he could not forgive himself.
"I think that was one of the mistakes that God made," Ebeling told NPR in January on the 30th anniversary of the disaster. "He shouldn't have picked me for the job. But next time I talk to him, I'm gonna ask him, 'Why me? You picked a loser.' "
But Serna, who also worked for Morton Thiokol, in the communications department, said "there was nothing they could do" to stop the launch.
"The only way he could have stopped NASA would be if he had brought a hunting rifle with him to work and held people hostage," she said. "Then they wouldn't launch. That was the extreme he would have to go to."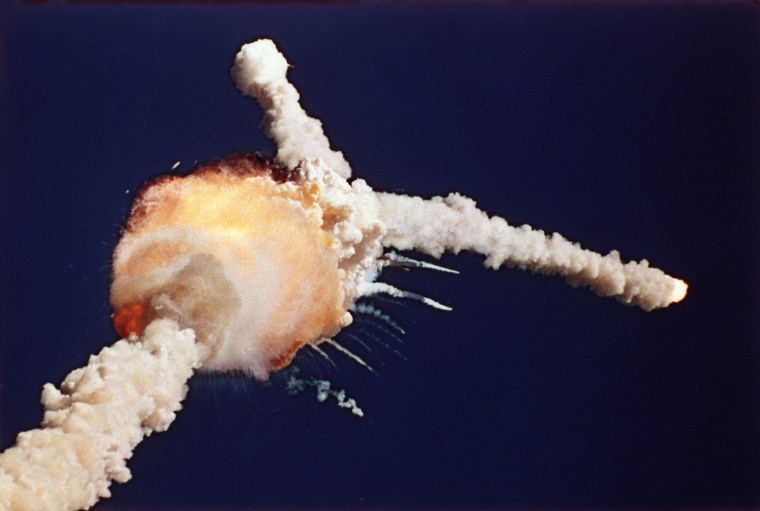 Ebeling, 89, died Monday in Brigham City, Utah, of cancer. He had retired soon after the Challenger explosion, devoting his life instead to volunteering: He helped restore a bird refuge by his Utah home, earning a conservation award presented to him by President George W. Bush in 1990 and a National Wildlife Refuge Volunteer of the Year award in 2013.
Ebeling had spoken about the Challenger disaster with his wife and children for years, but never addressed it publicly. That changed two months ago, when NPR interviewed him on the 30th anniversary of the explosion.
Ebeling told NPR he had been racked with guilt for 30 years, and that he still blamed himself.
After the interview, Ebeling was flooded with encouraging letters and emails, including one from his boss at the time who told him it wasn't his fault. Shortly after that, Serna said, that he slipped into a coma.
"He got all these letters and I read them to him, and he was able to forgive himself."
"He had actually been doing pretty good. We thought maybe he was going to live another year," she said. "He got all these letters and I read them to him, and he was able to forgive himself."
Ebelng is survived by his wife of 67 years and three daughters.
"The outpouring before he died was incredible," Serna said. "That really cleared his mind."