The first time Elaine Ramos laid eyes on her cousin's new boyfriend she sensed he was "pure evil."
"She brought him to a New Year's Eve party. I opened the door to him and it was the first time in my life the hairs on the back of my hand raised up. A chill came over me," Ramos said.
"I couldn't even reach out my hand to shake his hand. He was the creepiest person ever."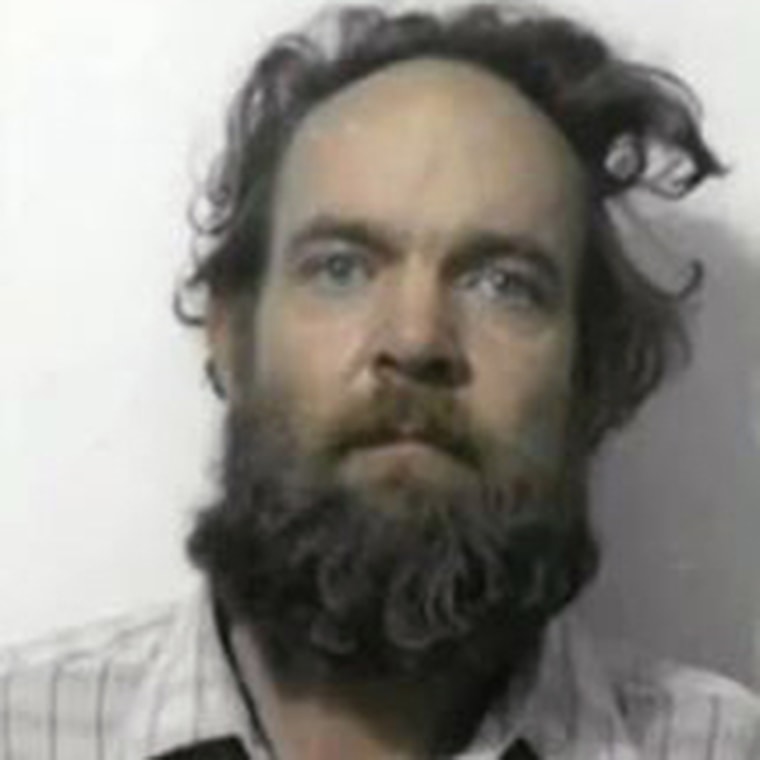 Within two years, Ramos' cousin, a free-spirited chemist named Eunsoon Jun, was dead, her body found buried under kitty litter in the basement of her northern California home in 2002.
The boyfriend was charged with her murder, pleaded no contest and died in prison in 2010 -– and Jun's family tried to forget about the domineering drifter who stole her heart and snuffed out her life.
Then about two months ago, police from New Hampshire called with disturbing news: They had uncovered evidence that Jun's killer, known to her family as Larry Vanner, was tied to two icy-cold cases.
Related: Dead Man Tied to Missing Woman, Bodies in Barrels
At a press conference this week, investigators revealed what they had learned about the hard-drinking electrician with half a dozen aliases, a long rap sheet and an apparent thirst for violence.
Through DNA, they linked him to the unidentified bodies of a young woman and three girls -– one his own daughter -– who were killed in the early 1980s and dumped in industrial barrels in the woods of Allenstown, New Hampshire.
They had also determined that he was the same man, then known as Bob Evans, who vanished from Manchester, New Hampshire, in 1981 with a 23-year-old girlfriend, Denise Beaudin, and her infant daughter, Dawn.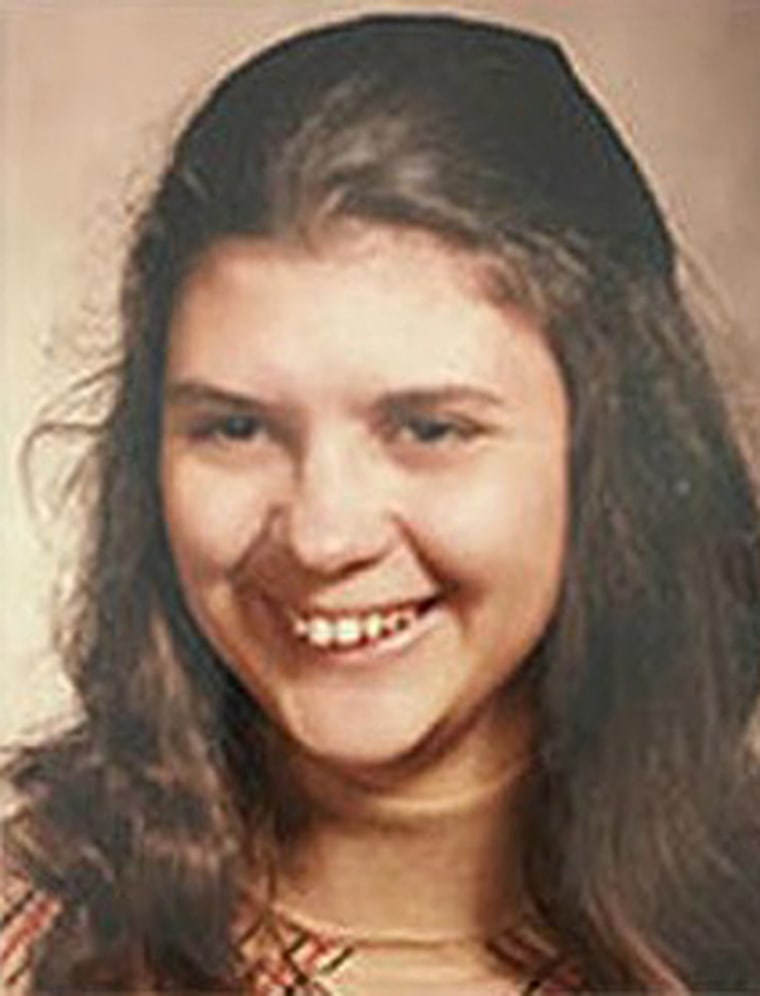 Beaudin was never heard from again and police believe Evans killed her somewhere between New Hampshire and California. He kept her daughter for several years, renaming her Lisa, before abandoning her at a California campground in 1986.
Assuming a series of bogus identities, the man flitted around California, working as a handyman, living in trailer parks and getting into scrapes with the law. After an 18-month stint in prison, he went on the run and law enforcement lost track of him.
He resurfaced more than a decade later as Vanner, working as a handyman in the Bay Area, where he fatefully crossed paths with Jun.
Born in Korea, Jun had moved to the U.S. with her family as a teenager. She earned a master's degree and worked as a chemist at Bio-Rad Laboratories.
"She was a bohemian," Ramos recalled. "She loved to travel. She went to India to meet the Maharaji. She was a free spirit and that's why she was so accepting of people."
The 45-year-old was also lonely.
"She ran an ad for a handyman –- she wanted to fix things up around the house –- and he answered and just swooned her up," Ramos said.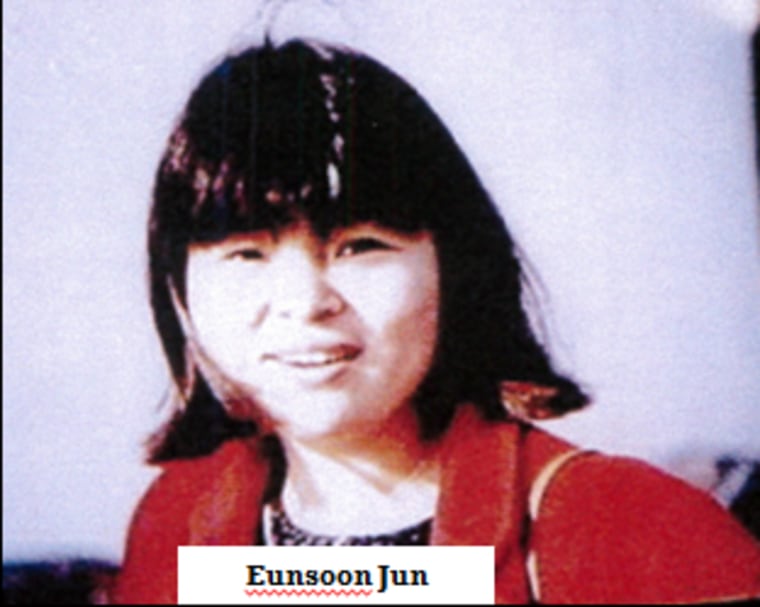 Ramos said as soon as she met the haggard-looking man who called himself Larry Vanner, alarm bells went off. He had a hostile stare and a bizarre back story.
"He said he owned lots of property, that he was a self-made millionaire, that he used to be a colonel in the Army and that he worked for the CIA and if he wanted to disappear, he could disappear just like that," she said.
When a skeptical Ramos pressed him for details about his properties, he grew angry.
"He looked at me and said, 'Don't you ever question anything I ever tell you' –- and I knew something wasn't right about him," she said.
After Ramos expressed her misgivings, Jun started sending angry letters telling her cousin she couldn't understand their love and cutting off contact. Ramos wasn't there when Vanner "married" Jun in an unofficial backyard ceremony in 2001.
Jun also sent her mother, who lived with her, to stay with an aunt on the East Coast, Ramos said. And then she stopped answering calls from relatives and friends.
A close pal confronted Vanner and was given a series of conflicting explanations about Jun's absence. Police got a search warrant for the house after they learned about Vanner's checkered past and couldn't get straight answers about Jun's whereabouts.
After investigators found Jun's body, they determined she had been killed several months earlier by a blow to the head. In a surprise move, Vanner took a plea deal that would keep him in prison for the rest of his life.
Police, however, kept digging into Vanner's tangled history. A child-abandonment charge on his record led them to Lisa, who had been placed in foster care and then adopted after she was dumped at the campground.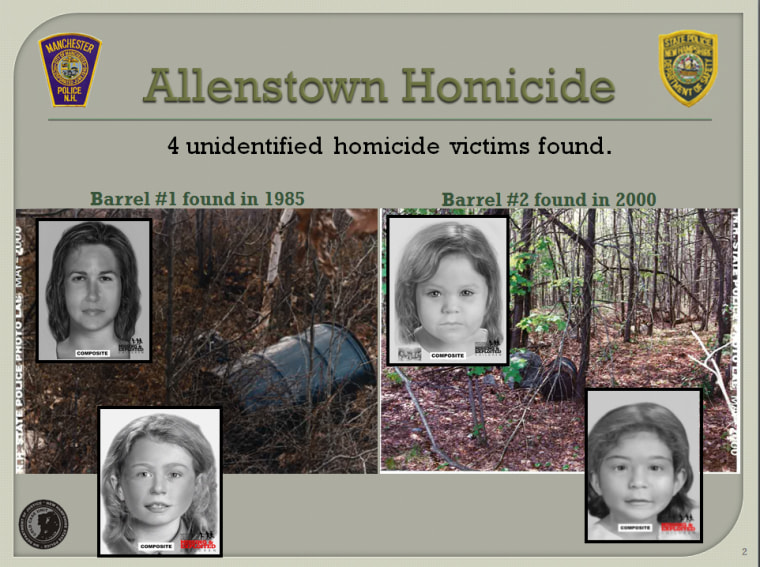 Tests in 2003 revealed that Vanner was not Lisa's father. With the help of police and genealogists, she continued to delve into her past even after Vanner's death.
The search did not bear fruit until last summer, when the DNA trail led to a cousin in New Hampshire. Lisa found out she was the daughter of Denise Beaudin and investigators discovered that Vanner was also Evans.
Then three months later, another bombshell: a match between Vanner's DNA and one of the bodies from the barrels in Allenstown.
Officials fear Vanner may have killed other people they don't know about and they appealed to the public for more information about his life, particularly during the 1990s.
"This is somebody who targets females, and children as well. We know he is an abuser," New Hampshire Assistant Attorney General Jeffrey Strelzin said. "This is a guy who was a chameleon."
Ramos said it was upsetting but not shocking to hear the latest revelations about the man who killed her cousin. Back in 2002, as police peeled away the layers of deceit, she had an intuition.
"There was something so evil about him," she said. "I just knew there had to be more victims."