Robert Eugene Owens, the editor of popular Second Amendment advocacy blog BearingArms.com, was found dead Monday morning in what authorities have ruled a suicide.
The 46-year-old was found by authorities outside of his North Carolina home next to a stop sign around 11 a.m. on Monday, the Fuquay-Varina Police Department said. A firearm was located near Owens.
"The cause of death in this case has been ruled suicide through means of self-inflicted gunshot wound to the head," police officials confirmed in a statement.
Minutes before police received reports of a body, a status appeared on Owen's Facebook reading, "In the end, it turns out that I'm not strong. I'm a coward, and a selfish son of a bitch. I'm sorry."
Following his death, readers began mourning on social media.
The site's co-editor, Jenn Jaques, posted a tribute to Owens' on the website on Monday night titled "We are Diminished-- R.I.P. Bob Owens."
"In the end, all that matters is he that will be sorely missed, and the truth is that we will never know what truly happened," the post reads. "What we do know is that while Bob was a huge part of the [Second Amendment] world, he was first and foremost a son, brother, husband, father, and friend."
Owens was married to Christine Zamzow Owens and had two children ages 9 and 17, according to Bearing Arms.
According to his website bio, Owens began writing about politics in 2004 for the New York-based blog Confederate Yankee, then started writing about gun rights for Pajamas Media three years later. He had 400 hours of professional firearm training and recently received an instructor certification from Centrifuge Training.
In 2013, Owens became editor of Bearing Arms, which is part of conservative news group Townhall Media.
In a statement for Hot Air, senior editor Ed Morrissey said his friend's defense of gun rights included "criticism of abuses of them" and described the 46-year-old as the "go-to guy on the legal issues on various incidents."
"Bob had a great if sometimes sardonic sense of humor, and his passion was hard to miss. His excellence and dedication was impossible to miss," Morrissey wrote.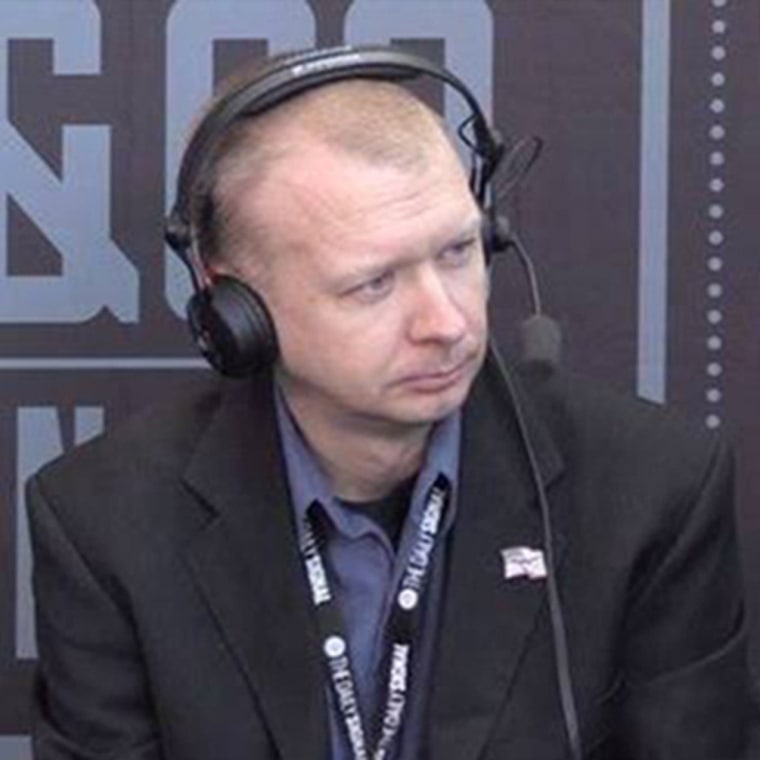 Most recently, Owens wrote about South Carolina police officer Michael Slager's plea deal with prosecutors in the 2015 shooting death of unarmed man Walter Scott. Owens condemned the officer's actions. He also blogged about the Department of Justice's decision not to charge the officers involved in the death of Alton Sterling, calling it "justified."
He previously criticized the Black Lives Matter movement in a September 2016 post, calling it an "attempt by left wing radicals to legitimize local law enforcement," and warned in August that Democratic presidential nominee Hillary Clinton could "destroy the gun rights of American citizens."
Before his death, Owens was writing a book titled "The Long Way Home." His other works include "So You Want to Own a Gun," a 20-page guide to help guide those interested in purchasing their first firearm.