Authorities in Montana found what they believe is the body of a missing toddler, police in Oregon said Sunday, days after the 2-year-old boy's parents died in an apparent murder-suicide.
The Medford Police Department said authorities had not yet confirmed the death of Aiden Salcido, though the dead child was found in the same remote part of Montana where Salcido's parents were seen by witnesses days earlier.
The bodies of Hannah Janiak and Daniel Salcido, of Medford, in southern Oregon, were found in their car on July 25 near the city of Kalispell, Montana, after a police chase.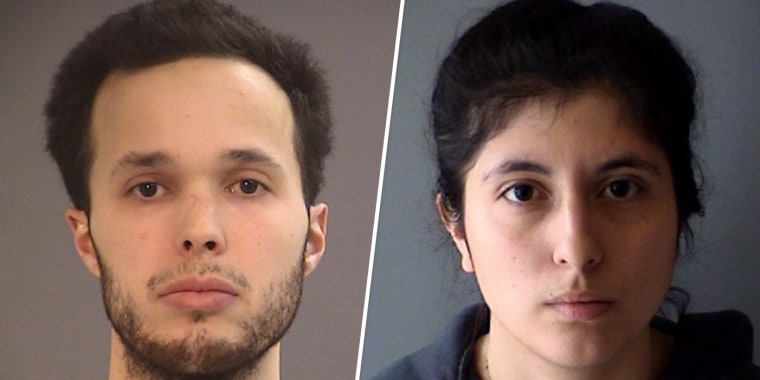 Janiak had a gunshot wound to her head, and Salcido had what authorities described as a self-inflicted gunshot wound.
The chase occurred after police suspected the couple of providing them with false identities.
The couple had been reported missing on July 11, the same day Janiak was set to begin serving a jail term for a 2018 burglary conviction.
Relatives told authorities that Janiak suffered from unspecified mental health issues, and that the couple was homeless. Often, they camped on trails in Medford, the relatives said, according to police.
Janiak and Salcido were last seen with Aiden on security footage at a Walmart in Medford on June 4 buying camping gear.
Medford police thanked witnesses for calling in tips that helped locate the child's body.
The tips "were instrumental in helping to locate a remote camp believed to have been occupied by Janiak and Salcido," the department said in a statement.
The child's cause of death will be determined after an autopsy is conducted next week, the department said.