A body found about one mile from the home of New England Patriots tight end Aaron Hernandez has been ruled a homicide, prosecutors said.
The body of 27-year-old Odin Lloyd was found about one mile from the home of the New England Patriots tight end in an undeveloped area, Bristol District Attorney Samuel Sutter's office said.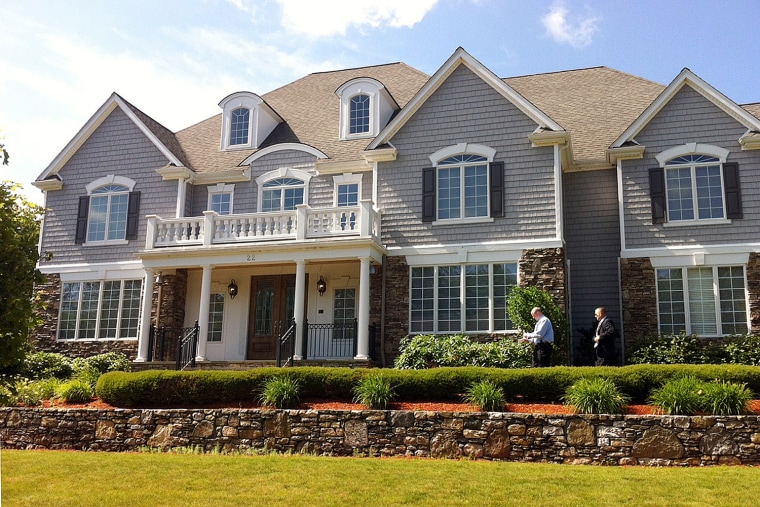 Hernandez, who signed a five-year contract with the Patriots a year ago, has not been named as a suspect in the case.
More than a dozen State Police investigators were at Hernandez's North Attleborough home Wednesday, NBC News affiliate WHDH reported.
Lloyd was described as a semi-professional football player with an unspecified connection to Hernandez, friends and family told WHDH.
"My son is a wonderful child. He's a family guy, he has not done anything to hurt anyone," Lloyd's mother Ursula Ward said. "First and foremost I would like to thank the person that found my son. I would like to say God put him in the right place at the right time."
An uncle told the AP that Lloyd had a connection to Hernandez, but did not offer any other details. Ward would not comment to the news service on whether the football player and her son had any relationship.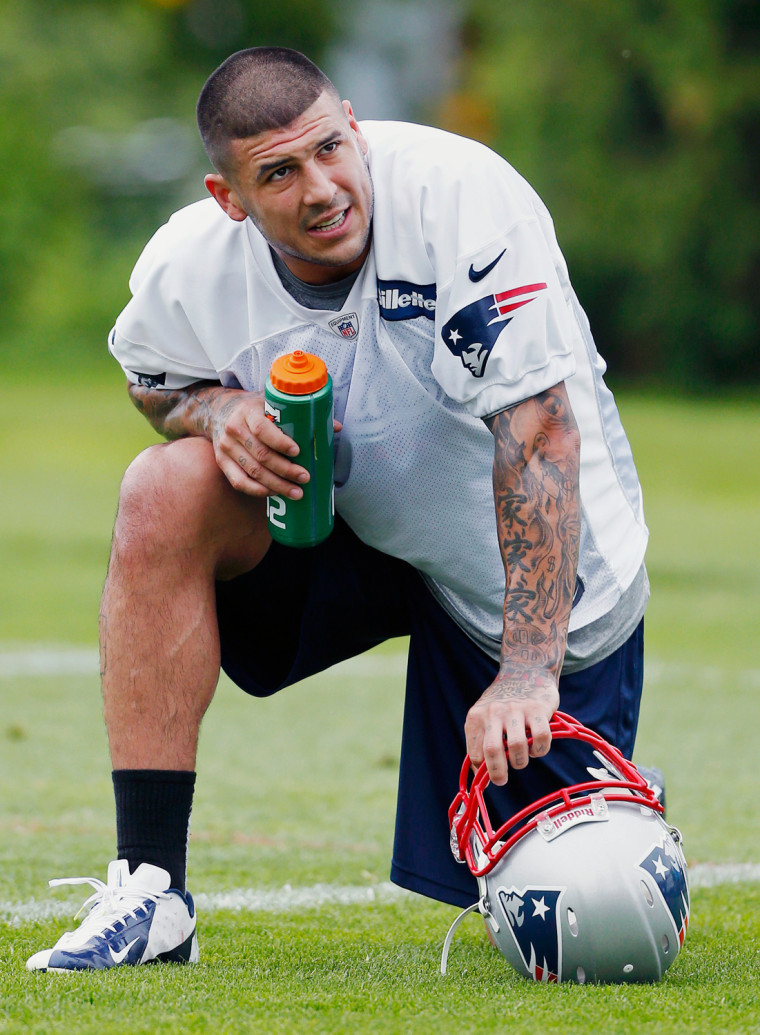 Lloyd was described as an easy-going teammate who "never had a beef with anybody."
"He was one of those guys who always had a big smile on his face, kind of goofy sometimes at practice," Lloyd's football coach Olivier Bustin said, according to WHDH. "A lot of the players were saying he was one of the nicest guys we had on the team, just because he got along with everybody."
The Patriots said they do not plan on commenting while an investigation is ongoing.
"I am aware of the reports, but I do not anticipate that we will be commenting publicly during an ongoing police investigation," Patriots spokesman Stacey James said, according to the AP.
Related: