The frantic search for an Iowa teen missing after he was sucked into a storm drain came to a sad end Tuesday when the body of the 17-year-old was found, officials said.
The body of Logan Blake was found at about 4 p.m. Tuesday, in Cedar Lake in about three feet of water and 75 yards from shore, Cedar Rapids Fire Department Chaplain Dr. Jim Coyle told NBC News.
"The family is very grateful for all the volunteers who have come here ... unfortunately,it was not a good result today," Colyle told reporters Tuesday afternoon.
Sign up for breaking news alerts from NBC News
"What took place is a flood of water, and if any of you have ever been in rushing water, it takes you very swiftly and that's what happened," he added.
Dozens of rescue workers had been searching for the boy since he was swept into a storm drain at 7:20 p.m. local time Monday while trying to retrieve a Frisbee. About 5 inches of rain had fallen in the area earlier in the afternoon, flooding out roads and overwhelming the storm sewer system, city officials said.
Coyle said the high school senior and church youth group members was "very loved" in the community.
"I don't think there is a single person who knew Logan who did not fall in love with him," Coyle said.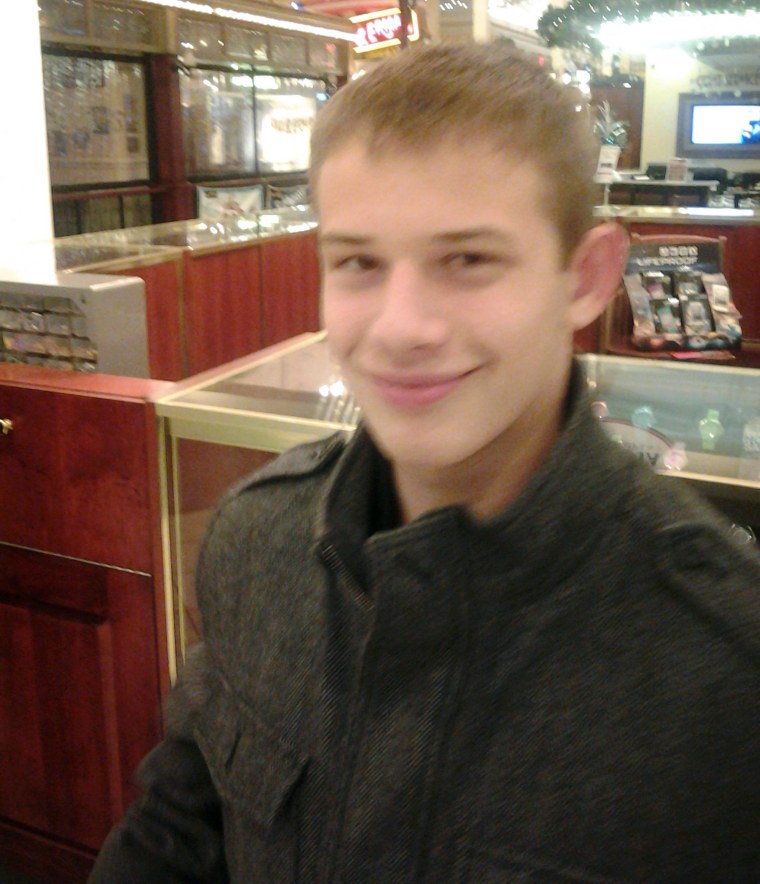 Blake's friend, David Bliss, tried to reach Blake but was also swept into the drain and traveled for more than a mile before emerging from the end of a pipe that flows into Cedar Lake.
"I know that David did a heroic thing," Coyle said. "You have a young man that's going to live the rest of his life knowing that he attempted to save his best friend and was unsuccessful."
IN-DEPTH
— Tracy Connor and Jim Leinfelder