A family member of notorious 1930s gangster John Dillinger requested his body be exhumed because he doesn't believe the man who was killed 85 years ago is his uncle.
Michael C. Thompson, whose mother was Dillinger's half-sister, claimed in an application to exhume the gangster's body that he was presented with evidence disproving the corpse was his uncle. Thompson alleges that the FBI killed the wrong man on July 22, 1934, according to an application to the Indiana State Department of Health obtained by NBC News Thursday.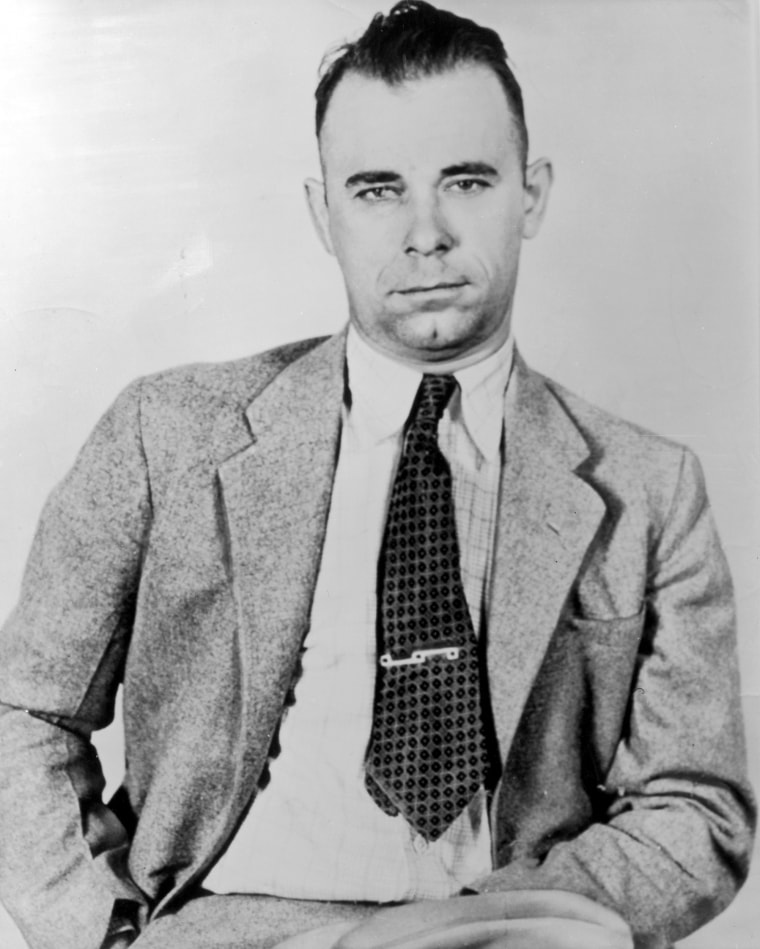 "This evidence includes the non-match of his eye color, the ear shape and protrusion from the head, the fingerprints not matching, the existence of a heart condition, and the apparent non-match of the anterior teeth," the application stated.
A permit to exhume Dillinger's grave at Crown Hill Cemetery in Indianapolis was issued on July 3. The body will be re-buried on Sept. 16, according to the permit.
"If he was not killed on that date, I am interested in discovering what happened to him, where he lived, whether he had children, and whether any such children or grandchildren are living today," Thompson said in the application.
The Indianapolis-born Dillinger was one of America's most notorious criminals. He and his gang pulled off a bloody string of bank robberies across the Midwest in the 1930s. The FBI says that Dillinger's gang killed 10 people, but Dillinger was never convicted of murder.
Dillinger was awaiting trial in the slaying of an East Chicago police officer when he escaped from jail in Crown Point, Indiana, in March 1934 with a gun carved out of wood. While on the run, he underwent plastic surgery to alter his face and was said to have tried to remove his fingerprints with acid.
Dillinger, who was portrayed by Johnny Depp in the 2009 movie "Public Enemies," was fatally shot in July 1934 by FBI agents outside the Biograph theater in Chicago after he was betrayed by a woman who became known in the papers as the "Lady in Red."