The body of an Oregon woman found this month outside an abandoned barn in Washington state appears to have been moved there, and her death is being investigated as a homicide, authorities said.
Joanna Speaks, 32, was found dead near 8004 S. 5th St. in Ridgefield, a city about 22 miles north of Portland, shortly before 6 p.m. April 8, the Clark County Medical Examiner's Office announced last week.
The sheriff's office said that "there are indications the body was moved to this location." No other details have been released about the circumstances of the body, the sheriff's office said, and no suspects have been publicly identified.
Speaks' older sister, Robyn Speaks, told NBC affiliate KGW of Portland that her sister's death "just doesn't make sense."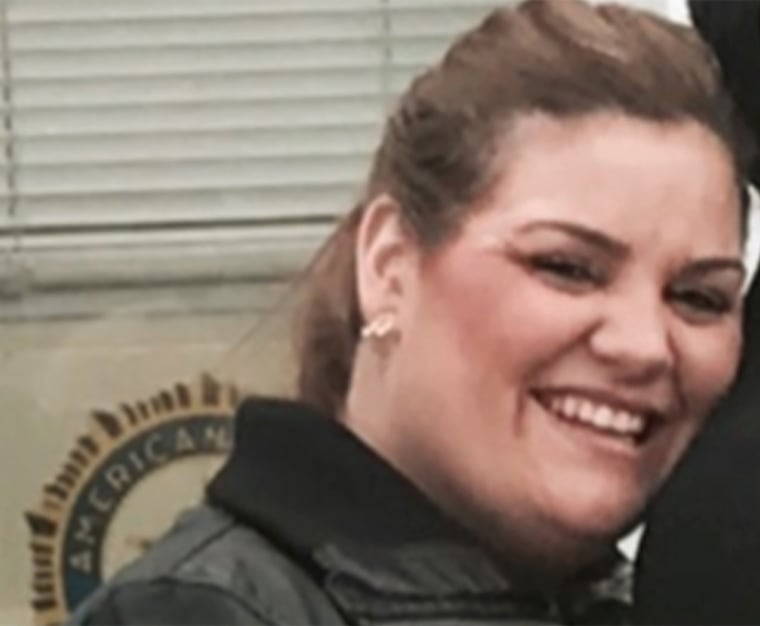 Speaks' stepsister, Ariel Hamby, said "the cause of death was blunt force trauma to the head and neck, and that's all we know," the station reported.   
The medical examiner's office confirmed in an email Tuesday afternoon that the cause of Speaks' death was "blunt head and neck injuries."
Hamby told KGW that Speaks' death "keeps me up at night."
"I mean, that is violent," she said of the alleged cause of death, "and that person is walking around."
The sheriff's office is seeking information from anyone aware of "any suspicious people or vehicles at or near" where Speaks' body was found, it said last week.
"If you have recent contact with Joanna Speaks or have information about where she has been staying or who she has been associating with, please contact detectives," it added.
Speaks had a history of struggling with addiction, according to a GoFundMe page that Hamby and Robyn Speaks set up to raise money to pay for her cremation and burial services.
Hamby wrote that "within the last 3 weeks of her life she had been seeking housing and guidance to get clean and be apart of her children's life."
Speaks has three children: a 7-year-old daughter and two sons, ages 12 and 13, according to the GoFundMe page.
Informing the kids of their mother's death, Hamby wrote, "was one of the most difficult and heart-wrenching things we've ever had to do."
"Her children have made it clear that they would like to keep a piece of her with them, but also have a place to visit where her name and life will be engraved and never forgotten; We're hoping that we can at least give them that," Hamby added on the GoFundMe page.
The family also hopes to find Speaks' killer, they told KGW.
"We're not a family that gives up, and we won't give up finding answers ... doing whatever we have to get some sort of peace for her," Robyn Speaks said.
Hamby added, "And that we'll find them."