The mother of a South Carolina teenager found dead on a rural road in 2015 said she plans to have his body exhumed for an independent autopsy as his case finds renewed interest in the wake of Alex Murdaugh's arrest and murder conviction.
On a GoFundMe page that quickly raised more than $43,000 — enough to pay for the exhumation of the teenager, Stephen Smith — his mother thanked supporters for "not allowing Stephen's story to be swept under a rug."
"It's Stephen's year," Sandy Smith told NBC News on Friday.
The family's attempt for answers was energized in June 2021 in the weeks after the murders of Margaret Murdaugh, 52, and her son, Paul, 22, at their estate in Colleton County. Agents with the South Carolina Law Enforcement Division, or SLED, announced that their investigation into the slayings, which were unsolved at the time, had yielded reviews into other mysterious deaths in the area and that had some connection with the powerful family.
SLED said it was opening an inquiry into Smith's death "based upon information gathered during the course of the double murder investigation."
Investigators said in 2015 that it appeared Smith, 19, was hit by a vehicle while standing outside of his car after it had run out of gas, reported NBC affiliate WCBD in Charleston. The incident occurred in Hampton County, about 15 miles from the Murdaugh property known as Moselle.
Initially, Smith was found with a "defensive wound" on his hand, according to an investigator's report obtained by The Island Packet, and a homicide investigation was opened. However, the case became jumbled when a medical examiner later wrote in a report that Smith's cause of death was the result of being struck in the head by a car mirror, part of an apparent hit-and-run.
But neither glass nor debris from a car were found where Smith's body was located or in the immediate area, The Island Packet reported.
Meanwhile, South Carolina Highway Patrol investigators said they received tips that Paul Murdaugh's older brother, Buster, may have been connected. One investigator attempted to contact Buster, but it's unclear the extent of any conversation that took place. State investigators have declined to discuss the case.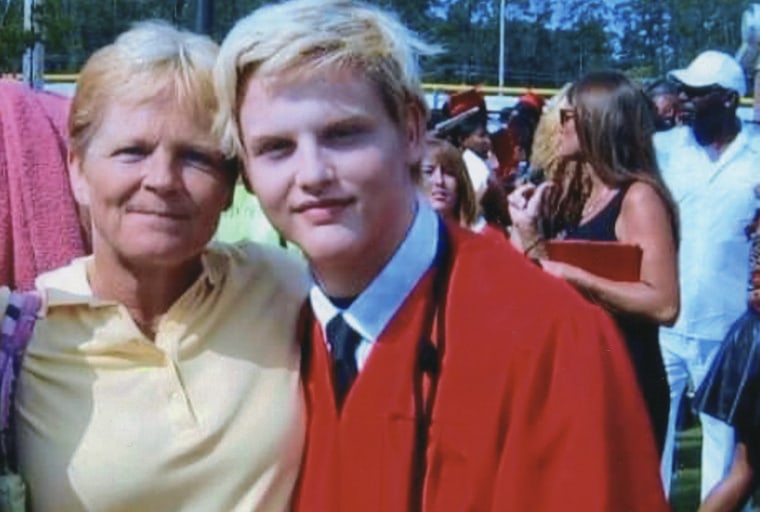 Buster Murdaugh and Smith reportedly graduated in 2014 from the same high school in Hampton County.
No member of the Murdaugh family has been directly named as being involved in Smith's death. His case has garnered attention with the public's fascination of the Murdaugh saga and was included in recent docuseries on HBO Max and Netflix.
Family and friends of Smith shared their concern for him as an openly gay teenager in a largely conservative region.
Alex Murdaugh, a once-prominent lawyer and the scion of a well-connected legal family in South Carolina's Lowcountry, was convicted this month of murdering his wife and son. He was sentenced to life in prison without parole and still faces a slew of financial charges related to embezzling millions of dollars from clients and his family's law firm.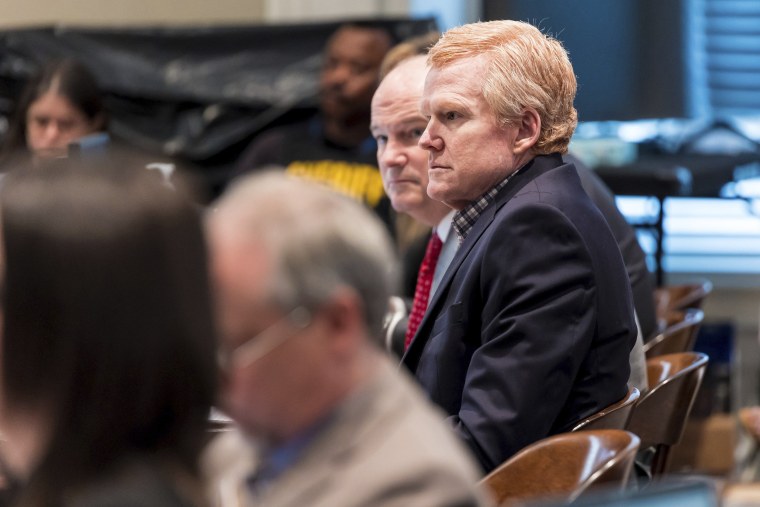 His attorneys plan to appeal his double murder conviction.
Among those Murdaugh was accused of stealing from was the family of his housekeeper, Gloria Satterfield, who died in 2018 in what was initially described as an accidental fall at the Murdaugh estate.
Attorneys for Satterfield's adult sons eventually recovered millions of dollars owed to her estate.
The circumstances surrounding Satterfield's death were questioned in 2021 by the Hampton County coroner, who requested her case be reopened because no autopsy had been performed.
"On the death certificate, the manner of death was ruled 'natural,' which is inconsistent with injuries sustained in a trip and fall accident," the coroner wrote to state investigators.
SLED also announced in June 2022 that it would exhume Satterfield's body as part of the investigation, which her family has said it supports in order to definitively rule out foul play.
Sandy Smith has also maintained that there is more to what happened to her son than a hit-and-run and believes he was beaten by the way his body was found in the road.
She said Friday that she last spoke with SLED investigators about three weeks ago and will be getting help with her son's exhumation from lawyer Eric Bland, who is also representing Satterfield's sons.
In a news conference Monday morning, Bland said his firm was not charging legal fees for their work on the case, and that the funds would go toward paying for the exhumation — which he said can cost between $10,000 and $25,000 — and hiring expert witnesses, who he said can charge up to $600 or $700 an hour.
Any donations that are left after the exhumation and autopsy are completed would go toward a scholarship fund to help college students pay for books, Sandy Smith added. Her son was pursuing a nursing career at the time of his death.
In a statement Friday, SLED said that it had "made progress" in its investigation into Smith's death and that it "remains active and ongoing."
Sandy Smith said she wants an independent exhumation and autopsy because she doesn't want it done by the same medical facility that initially classified her son's death as a hit-and-run "despite no evidence to support it."
"We need a new, unbiased look at his body and an accurate determination of his cause of death based on facts," she wrote on her GoFundMe page.
Bland said Monday that he and others working on the case plan to "start over" in their approach to the investigation.
"We're going to hire experts who are going to come into this case with a fresh set of eyes, with an open mind, without any preconceived conclusions, being objective and wherever the fact go, that's where the investigation will go," he said.
"We're going to have to petition the court, show facts that would indicate that a fresh set of eyes, a new autopsy, may yield a different conclusion" about the circumstances of his death," he added.
He said that he and others working on the case "think that [Smith] did not die on that road that fateful night," and that helping Sandy Smith learn the truth of what occurred was their motivation.
"We think that there was other reasons and other causes that caused this death," Bland added. "Our job is not to find out who did it, that's not what we do, we're not law enforcement, we're not doing a criminal case — we're helping an investigation, and what we're really trying to do is give a mother answers."