A California mall was evacuated Thursday evening, and a person has been arrested, after a painted toilet was left on the property with a note "indicating" it was a bomb, officials said.
Police responded to the Americana at Brand mall in Glendale, in Los Angeles County, at 8 p.m. after a toilet that was bizarrely painted and had an image of a skull on it was left in a grassy area at the mall, along with the note.
Police and mall security initiated an area evacuation, officials said in a news release.
After speaking with witnesses and looking at security footage, police and detectives identified a suspect, and the Los Angeles County Sheriff's Department Bomb Squad arrived to secure the scene.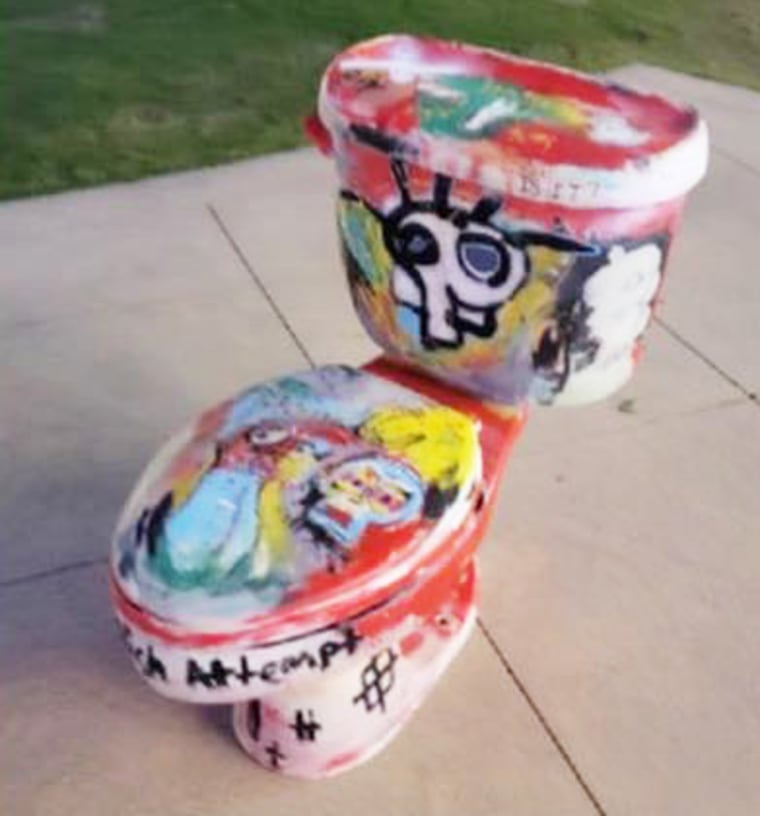 Glendale police found and arrested 22-year-old Timothy Taratchila, of Burbank, for allegedly making a false bomb threat. 
At 11:04 p.m., the LASD declared the device and scene safe, and the evacuation was lifted. 
A representative for Caruso, the owner of the mall, said in a statement to NBC Los Angeles: "Earlier this evening, a suspicious item and note were left at The Americana at Brand. As part of our security protocols, our team immediately contacted the Glendale Police Department who swiftly arrived on site, secured the area and cleared the item."
"As a result of our significant investment in security measures, we were able to quickly assist the GPD in identifying and locating a suspect who was then arrested," the statement said.
The representative added that they "do not tolerate criminal activity on our properties" and were taking "every step necessary" to ensure safety.