The girlfriend of Chris Watts, the Colorado man serving multiple life sentences for murdering his pregnant wife and two daughters, played a main role in solidifying investigators' suspicions that he was involved with their disappearance.
"Nichol Kessinger turned out to have information that I can best describe as being a bombshell," Weld County District Attorney Michael Rourke said in an interview that aired on Investigation Discovery on Sunday night.
Watts pleaded guilty in November to murdering his wife Shanann Watts, who was pregnant, and his daughters, Bella, 4, and Celeste, 3, and is serving three consecutive life sentences.
When Shanann, Bella and Celeste went missing last August, local media descended, and Watts begged on camera for the safe return of his family.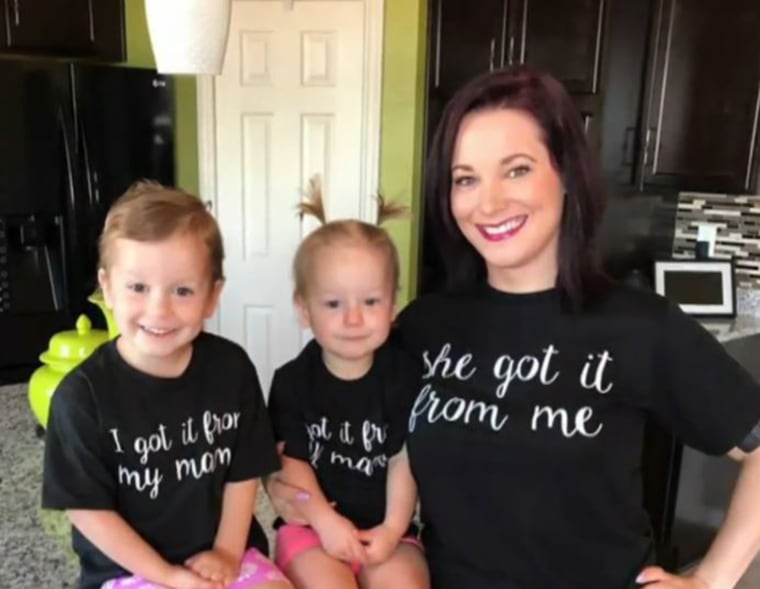 For Kessinger, something didn't seem right. She had been romantically involved with Watts for a couple of months, and thought police should know.
"We started hanging out pretty frequently in the last week of June," Kessinger told police, according to recordings that aired Sunday night.
"He informed me that he did have two kids, that he was currently in the process of a separation from his wife. As far as I knew, that was becoming pretty finalized."
"I wonder if there's more to this story than I know because I think he's a really good guy, and you know, I'm worried about his wife and kids," she said. "And it's just freaking me out because those little girls are just so little, and she's pregnant, you know? And it's like where's their mom?"
Police found cards Watts had sent Kessinger, photos of the pair together and emails sent between the two, and started to focus on Watts, prosecutors told Investigation Discovery.
"It appeared to us as if he had every intention of starting a brand new life, clean of Shanann and Bella and Celeste and Niko with the love of his life — is how he described Nichol Kessinger," Rourke said. Shanann and Watts had planned to name their third child Niko.
Watts first admitted to killing only Shanann. He said he found her strangling their daughters, and then strangled her.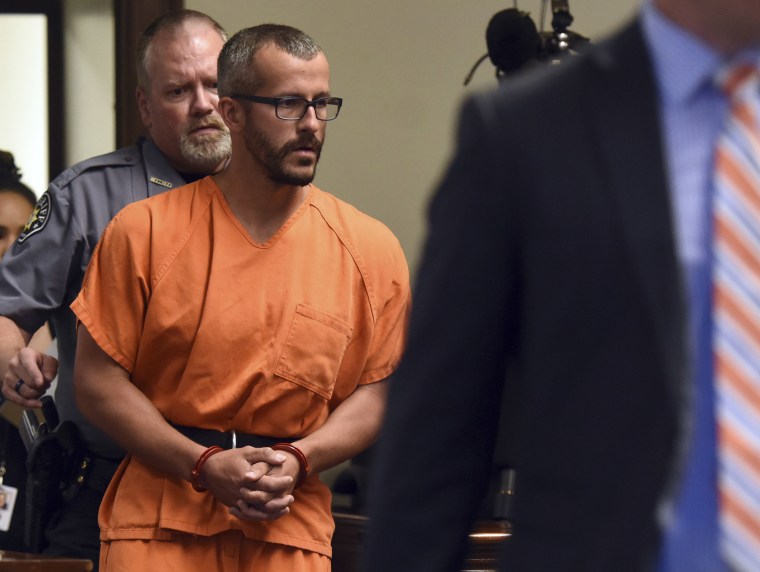 But then, in November, he pleaded guilty to killing all three, in a bid to avoid the death penalty.
Watts had previously pointed investigators to the property of Anadarko Petroleum, where he worked and had disposed of the bodies. Shanann was found in a shallow grave on the site, and each of the girls' bodies was found submerged in separate oil tanks.
Recovery of the bodies was gruesome, investigators said. "A lot of different folks had to be involved in that, and I don't know if any of them will ever be the same," Weld County Chief Deputy District Attorney Steve Wrenn said.
"We have to have crime scene personnel basically climbing into these tanks to recover these two little girls' bodies," Rourke said. "From a basic human reaction, how in the world can you do that to your own kids?"
After his sentencing, Watts admitted to investigators in an extensive jailhouse interview that he had killed his whole family. He said he first strangled his wife after telling her he didn't love her anymore.
He said, "I had no control over it. Why couldn't I just let go?"
Watts said he then loaded his daughters and Shanann's body into his truck and drove them to Anadarko where he smothered his daughters and got rid of all three bodies.