A book about a teenage boy who witnesses the murder of two people who were burned to death was removed from Amazon's website after the author was arrested and charged with the murder of Utah college student Mackenzie Lueck.
A web page for the book, "Forge Identity," written by Ayoola Ajayi, the suspect in the murder, now displays an error message reading: "SORRY we couldn't find that page."
The fictional work tells the story of 15-year-old Ezekiel who witnesses the murders of his neighbor and a "loved one" and then must "decide if he will join the ranks of a criminal mastermind, or fight to escape tyranny that has surrounded his young life," the book's description on Goodreads.com states.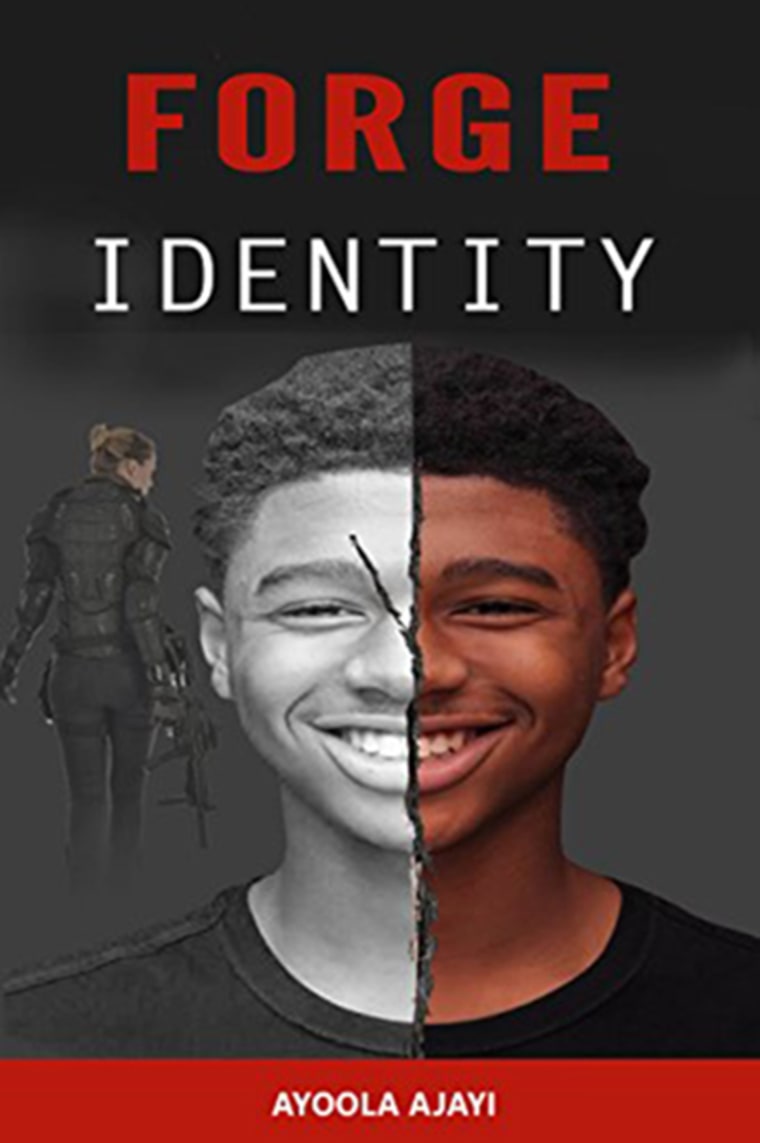 The Daily Beast reports that the book was published in August 2018. Sgt. Brandon Shearer of the Salt Lake City Police Department told the outlet that investigators will look over the novel.
According to Ajayi's now-deleted Amazon biography, he was working on a "multiplatform advertising campaign" for the book. Amazon did not immediately return NBC News' request for comment.
Ajayi, 31, was arrested by Salt Lake City police Friday, more than a week after Lueck disappeared upon returning to Utah from a trip to Southern California for her grandmother's funeral.
Ajayi is charged with aggravated murder, aggravated kidnapping, obstruction of justice and desecration of body, police said.
Lueck, who was a student at the University of Utah, landed at Salt Lake City International Airport early June 17 and then took a Lyft to a park where she appeared to have met someone in a car at around 3 a.m., according to authorities.
Police said Lueck, originally from El Segundo, California, missed a midterm exam and was a no-show for a scheduled flight back to Los Angeles. Her family contacted police June 20.
During a news conference last week, Salt Lake City police Chief Mike Brown said he personally called the 23-year-old's parents to tell them she was dead. Brown said her parents were "devastated" and "heartbroken" by the news.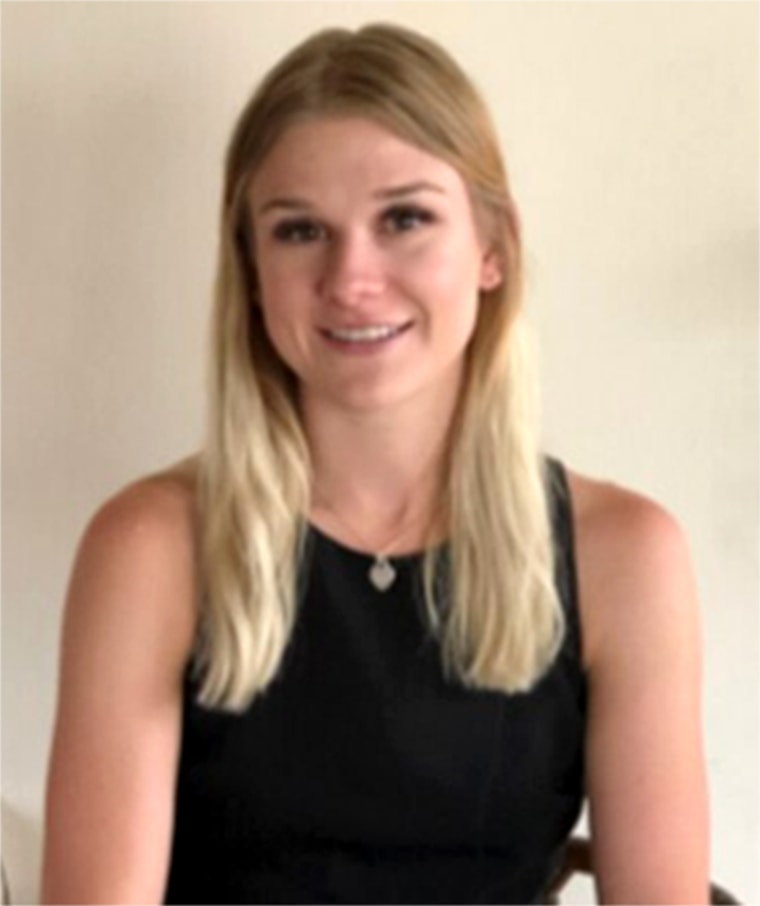 Ajayi denied knowing or having any contact with Lueck, but cellphone signals placed both of them at the park within a minute of each other. Brown said Lueck's phone records show that her last communication was with Ajayi.
According to police, Ajayi's neighbors said he was burning something with gasoline in his backyard on June 17 or 18. A search of the home turned up a "fresh dig area" in Ajayi's backyard and "several charred items consistent with personal items of Mackenzie Lueck," Brown said.
"Other charred material was located which has now been forensically determined to be female human tissue," Brown added.
The tissue was "consistent with a DNA profile obtained through further forensic testing of personal items of Mackenzie Lueck," he said.
The Lueck family, in a statement via a relative, thanked police and everyone who called in tips.
"They're also grateful to her community of friends and others around the nation who have supported this investigation," Mackenzie Lueck's uncle said in the statement.
Ajayi, who according to his Amazon biography was born and raised in Africa and "escaped a real life crime," is a former Army information technology specialist. According to his LinkedIn page, he works as a technical support analyst for Dell.
A spokesperson for Dell told NBC that Ajayi worked in their Draper, Utah, office and is "no longer employed" with the company.
In 2014, Ajayi was investigated by North Park police after a woman he worked with accused him of raping her. The woman met with a detective at the hospital and said Ajayi, whom she only knew as AJ, invited her to his home in North Logan where he raped her, according to a police report.
The victim told the detective she did not want to press charges but wanted to file a police report "in case he did the same thing to someone else," the report states.
According to jail records, Ajayi is being held at a Salt Lake County jail.