A former Homeland Security Investigations special agent raped a woman twice, sexually assaulted another and told the victims police would never believe them if they reported him because of his law enforcement position, federal prosecutors alleged.
John Jacobs Olivas, 43, of Riverside, California, was arrested Wednesday and pleaded not guilty in a U.S. District Court hearing the same afternoon. The crimes took place in 2012, according to the U.S. Attorney's Office in Los Angeles.
A federal grand jury indictment alleges that Olivas, who resigned in 2015, raped a victim twice, in September 2012 and November 2012, and tried to rape another in January 2012. The document alleges he told the second victim that "police would not be responsive" if she tried to report him.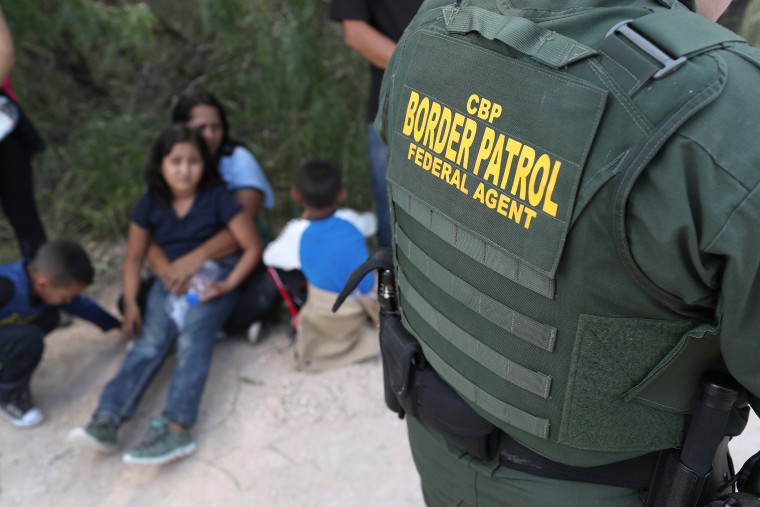 He faces three counts of deprivation of rights under color of law and could face multiple life sentences if he's successfully prosecuted, according to the U.S. Attorney's Office. Free on $50,000 bond, Olivas was scheduled to stand trial Oct. 9.
Meanwhile, a U.S. Customs and Border Protection officer, Harvey Booker, faces allegations that he strangled a traveler on July 8 at San Diego's main port of entry.
A federal grand jury indicted Booker, 70, a supervisory inspector, on suspicion of willfully depriving the victim of his constitutional right to be free from unreasonable force and unlawful assault by law enforcement. The victim was not identified.
The officer, who started his job with CBP in 1994, was placed on unpaid suspension; his next court appearance is scheduled for Sept. 7, according to the U.S. Attorney's Office in San Diego. He was arrested at his home Wednesday and later released on $10,000 bond, according to federal inmate records.
Booker pleaded not guilty, U.S. Attorney's Office spokeswoman Kelly Thornton said.
Last year the U.S. Government Accountability Office reported that CBP was 1,100 officers short of its target staffing level and that the agency was having trouble retaining employees.