Authorities were searching Texas' Big Bend sector for potential suspects and witnesses after a U.S. Customs and Border Protection agent was fatally injured responding to activity there.
Agent Rogelio Martinez was transported to a hospital after he and his partner were injured while on patrol near the Van Horn station close to the state's western border, according to a statement from U.S. Customs and Border Protection.
Martinez died from his injuries. His partner, whose name wasn't released, was in serious condition, according to the statement.
Chris Cabrera, a spokesman for the National Border Patrol Council labor union and a patrol agent, said the Martinez was hit several times in the head with a blunt object, possibly a large rock.
He said agents being injured with rocks is very common.
"We've had agents, a good friend of mine actually almost lost his eye. It happens quite a bit, unfortunately," Cabrera said, adding that patrol vehicles, including helicopters, have been damaged by the throwing of rocks.
Cabrera said the type of rocks that agents are struck with are large in size, approximately as big as a grapefruit or softball.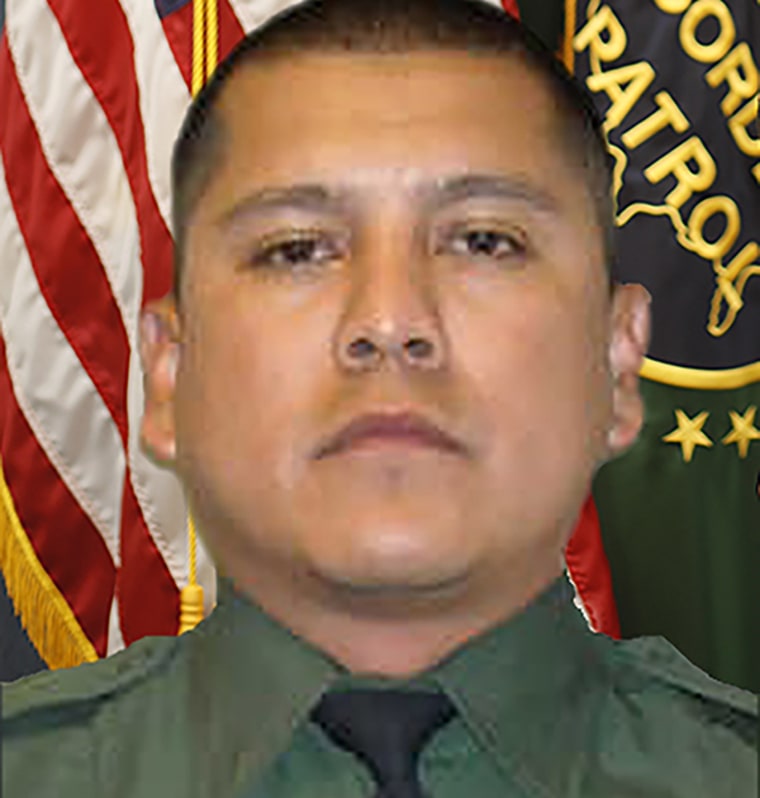 "It's nothing to laugh at," he said. "It's something that will physically and permanently disfigure you, if not kill you."
As of Monday afternoon, the suspect or suspects had not been apprehended, Cabrera said.
"It was a cowardly act. One of our agents was murdered and another was an attempted murder, and we look forward to getting whoever did this in custody, and hopefully, the full weight of the U.S. justice system will come down on them," Cabrera said.
A Border Patrol spokesman said the FBI had taken over the investigation.
Although the investigation is still preliminary, President Donald Trump weighed in via Twitter, vowing Sunday night that he will "seek justice."
"Border Patrol Officer killed at Southern Border, another badly hurt. We will seek out and bring to justice those responsible. We will, and must, build the Wall!"
Gov. Greg Abbott offered a $20,000 reward for information leading to a conviction for the incident, and Sen. Ted Cruz, R-Texas, released a statement offering sympathies for the agent's family.
"Our condolences and prayers go out to the family and friends of Border Patrol Agent Rogelio Martinez, who was killed this morning in the line of duty. We are also praying for the full recovery of his partner, who was also attacked."
Martinez, 36, of El Paso, Texas, had been a border agent since August 2013. In an interview with Telemundo, a friend, Rudy Marin, said Martinez had a financée and a young son.
Martinez, Marin said, was "very loyal and caring. He loved everybody he met, [and] everyone loved him."
Border Patrol records show that Big Bend accounted for about 1 percent of the more than 61,000 apprehensions its agents made along the Southwest border from October 2016 to May.
The region's mountains and the Rio Grande make it a difficult area for people to cross illegally into the United States from Mexico.
The Border Patrol website lists 38 agents who have died since late 2003, some attacked while working along the border, as well as other deaths in traffic accidents. It lists one other agent's death in the line of duty this year.