A U.S. Customs and Border Protection helicopter made an emergency landing Monday afternoon in southern Arizona on a routine patrol, with the pilot able to walk away from the aircraft, the agency said in a statement.
The pilot, who was flying solo, was taken to a medical center for evaluation. No fatalities or other injuries were reported, the agency said. The incident occurred east of Bisbee, some 12 miles north of the border.
"While on patrol around approximately 4 p.m. local time, a U.S. Customs and Border Protection AS-350 'A-Star' helicopter from the Tucson Air Branch made an emergency landing," CBP spokesman Victor Brabble said in a statement to NBC News. "The National Transportation Safety Board and CBP are investigating the cause of the emergency landing."
Brabble said he didn't have any damage assessment reports yet for the aircraft. "Although able to walk to a responding vehicle, the pilot was transported to a medical facility for evaluation," the statement said.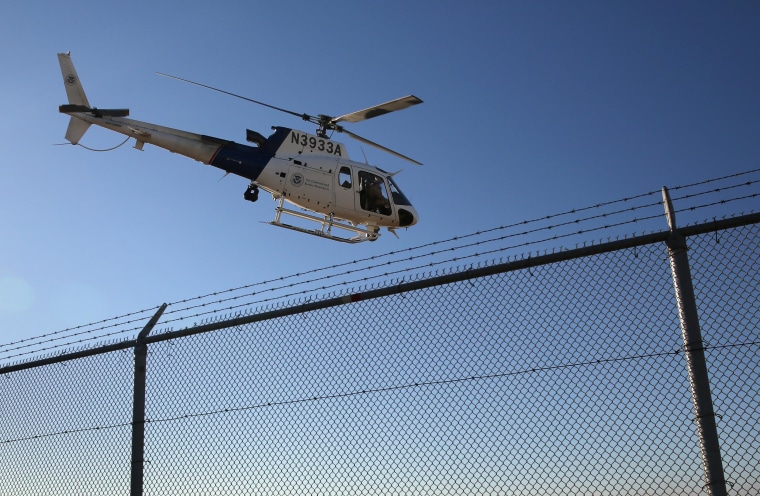 IN-DEPTH
— Miranda Leitsinger