The Thousand Oaks, California bar, where 12 people, including a sheriff's deputy, were shot dead by a gunman late Wednesday was known among locals as a favorite spot for country line dancing and hosted big-name music stars such as The Beach Boys and Mark Chesnutt.
Borderline Bar and Grill opened its doors in the late 1980s in Malibu, California before relocating to Thousand Oaks in 1993.
For more than 25 years, Borderline was named Ventura County's Largest Country Dance Hall & Live Music Venue, according to the bar's website. The bar boasts of having 2,500 square feet of wide-open dance floor.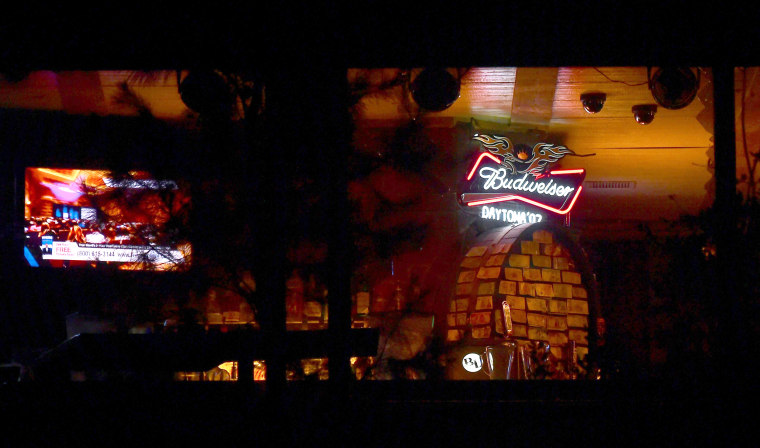 Other well-known acts to perform at the bar included Collin Raye, Lee Brice, Adam Carolla, Tyler Farr and John Rich.
On Wednesday night, the bar was hosting a "college country night" for students 18 and older when a gunman stormed inside and opened fire. Ventura County Sheriff Geoff Dean identified the shooter during a news conference Thursday as 28-year-old Ian David Long, a former Marine.
Authorities have said the shooting left 12 dead and between 10 and 12 injured. Among the dead was Ventura County Sheriff's Office Sgt. Ron Helus who was killed after he went into the bar when he arrived and heard gunshots.
Pepperdine University in Malibu said in a tweet that several of its students, as well as students from Seaver College and the School of Law, were at the bar. School officials said they are working to identify the students and will provide more information when it becomes available.
"I've been a cop for 41 years," Dean said. "But I've learned it doesn't matter what community you're in, it doesn't matter how safe your community is, it can happen anywhere."