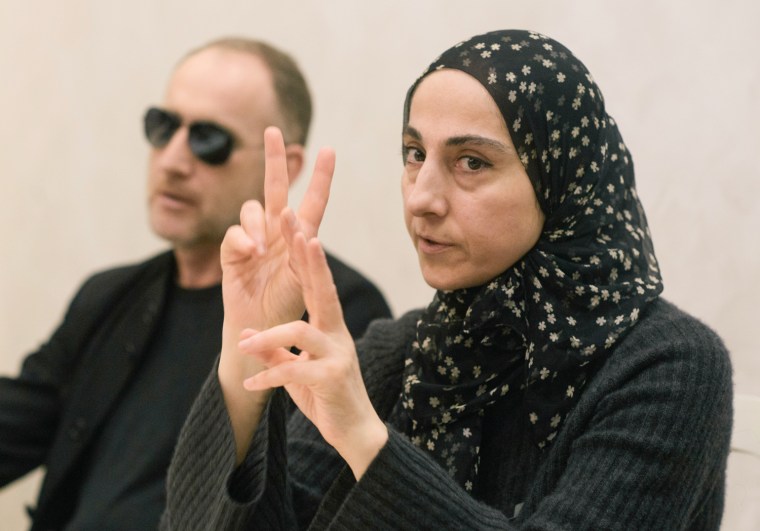 The mother of Boston Marathon bombing suspects Tamerlan and Dzhokhar Tsarnaev was placed in a U.S. terror database in the fall of 2011, a counterterrorism official confirmed to NBC News.
Zubeidat Tsarnaeva was placed on the database by the Central Intelligence Agency at the same time as her older son Tamerlan, who was shot and killed by police in the manhunt following the bombings. That Tsarnaeva was placed on the database does not mean the CIA had any specific information that she might be a threat, the official said.
A review of government records found that Tamerlan Tsarnaev was entered into three classified counterterrorism databases, according to public statements by government officials and NBC News sources. He was entered into a Guardian file maintained by the FBI, as well as Homeland Security's TECS database and a master TIDE list maintained by the National Counterterrorism Center.
The entries for Tamerlan Tsarnaev used some different spellings and dates of birth, a U.S. official brief on the probe said.
An email alert was sent to a Homeland Security officer in the FBI's Joint Terrorism Task Force office in Boston when Tamerlan Tsarnaev traveled to Russia in January 2012, sources have told NBC News, but that spurred no further investigation.
The suspected bombers' mother has said in interviews that the FBI was watching her son.
"They were monitoring him and I know that because I used to talk to them," Tsarnaeva told NBC News' U.K. partner ITN News. "They used to come to our house, like two, three times. And then my son Tamerlan used to tell me that he used to talk to them, too, because they called me once and they wanted his number."
Tsarnaeva said that she began to practice a "pure" form of Islam while living in the United States about four years ago. She moved to the southern Russian republic of Dagestan about a year ago with the suspects' father.
On Saturday, a senior law enforcement official told NBC News that investigators are downplaying any connection between a man known as "Misha" and the bombing investigation. Relatives of the suspects earlier this week suggested the man may have helped lead Tamerlan Tsarnaev to radicalism.
Related: