Two firefighters were killed and at least 18 people — including other firemen — were taken to area hospitals when a nine-alarm fire ignited the city's Back Bay neighborhood Wednesday.
Incident Commander Chief Joseph Finn identified the victims as Lt. Ed Walsh and firefighter Mike Kennedy, both of Engine 33.
Finn said Walsh, 43, was found in the basement of the building. Kennedy, 33, was pulled from the building alive, but later died at the hospital, Finn said at a news conference Wednesday night.
"It's a tremendous loss for the department," he added.
Both men had been working for the department for less than 10 years.
Walsh was married with three children under the age of 10 — two sons and one daughter — and lived in West Roxbury, officials said. Kennedy, a veteran of the Marine Corps, was single and lived in Hyde Park.
The fire appeared to have started in the basement of the four-story brick brownstone building and traveled up, officials said. As the fire consumed the structure throughout the day, the roof eventually collapsed.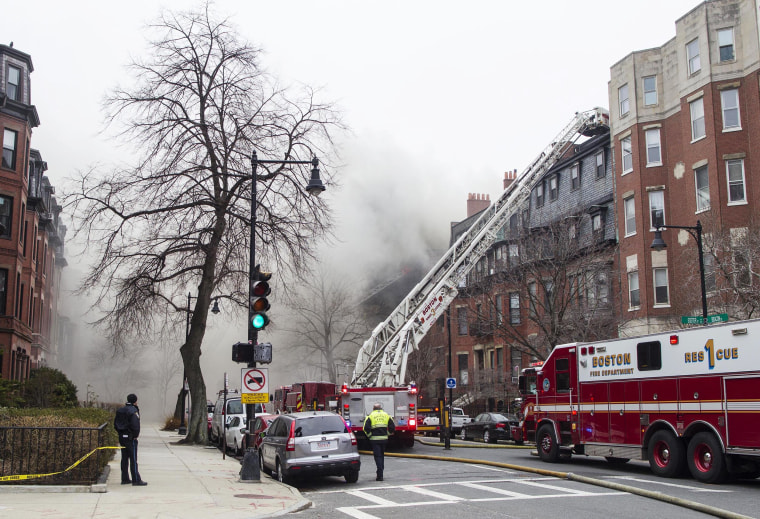 "In 30 years, I've never seen anything spread so quickly, escalate so fast, have men trapped so fast," Finn said.
He noted that the fire does not appear to have spread to neighboring buildings, but added that firefighters will remain on the scene throughout the night, as parts of the structure were still burning.
The cause of the fire is under investigation.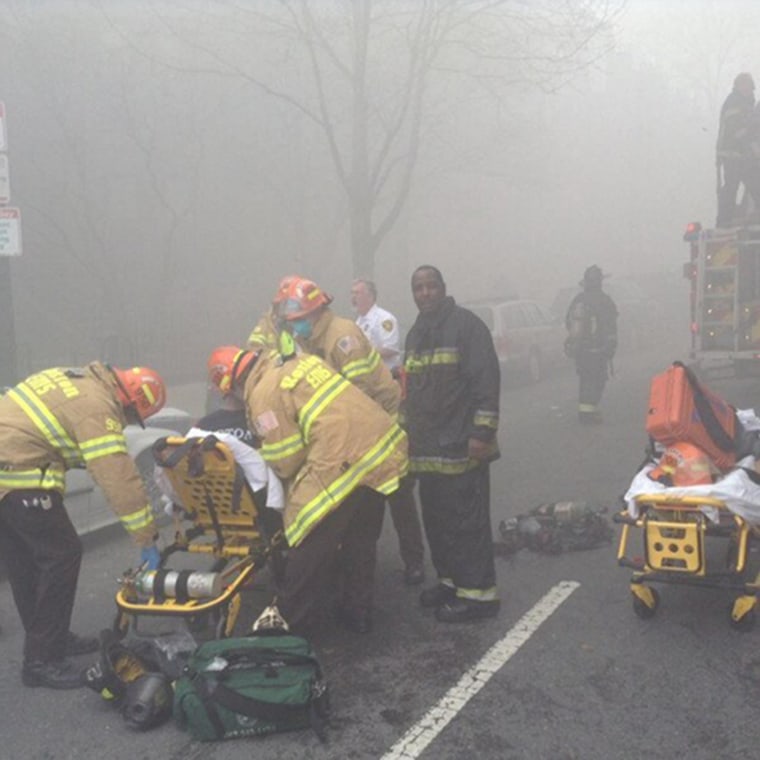 — Becky Bratu