Runners in this year's Boston Marathon won't be allowed to use backpacks or handbags a year after two bombs killed three people at last year's race.
The Boston Athletic Association — which organizes the 26-mile race, scheduled for April 21 — said that if runners want to bring along a change of clothing, they'll have to put it in a race-provided clear plastic bag that will be stored at a gear-check area on Boston Common about a half-mile from the finish line.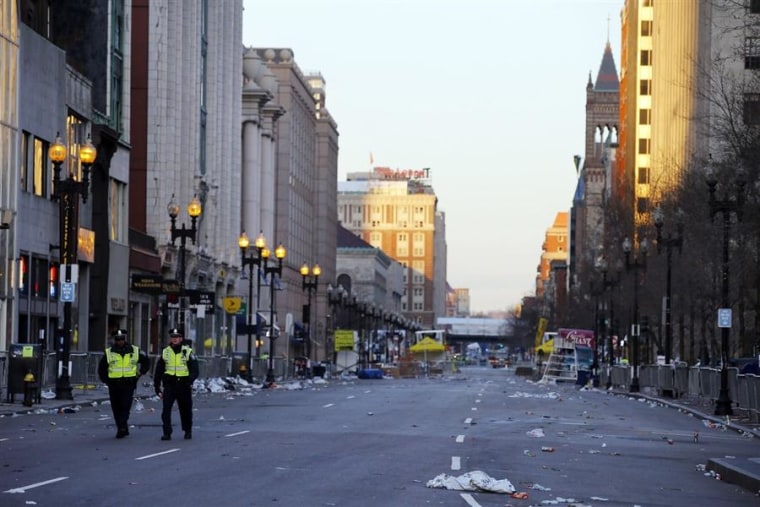 Only fanny packs smaller than 5 by 15 by 5 inches will be allowed, along with drinking bottles holding only 1 liter. The idea is to "step our security up, but in a way that people shouldn't feel intimidated coming to this event," Police Commissioner William Evans said at a news conference announcing the changes Wednesday.
Spectators will still be allowed to carry backpacks, but police said they would likely be searched.
The federal government is seeking the death penalty against Dzhokhar Tsarnaev, a native of Chechnya who's charged in the bombings last April, which also killed three other people. Tsarnaev's brother, Tamerlan, was killed in a shootout with police along with an MIT police officer.
— M. Alex Johnson