National attention focused on Boston Saturday as protesters planned to fill the streets to pronounce their opposition to bigotry and racism a week after a white nationalist rally in Charlottesville.
Many were concerned that the protests in Boston would turn into riots, causing property damage and producing casualties — a repeat of events in Charlottesville that led to one death and numerous injuries. The fear was that the violence would come to Boston, a major city where tens of thousands of angry anti-racist demonstrators were expected in the streets.
But after the marches concluded — more than 40,000 attended — those concerns seemed outsized. Boston's city government and police force had allowed for a poorly attended so-called "Free Speech Rally," which had ties to the white nationalist Virginia rally, as well as the counter-protests that far outnumbered the original event.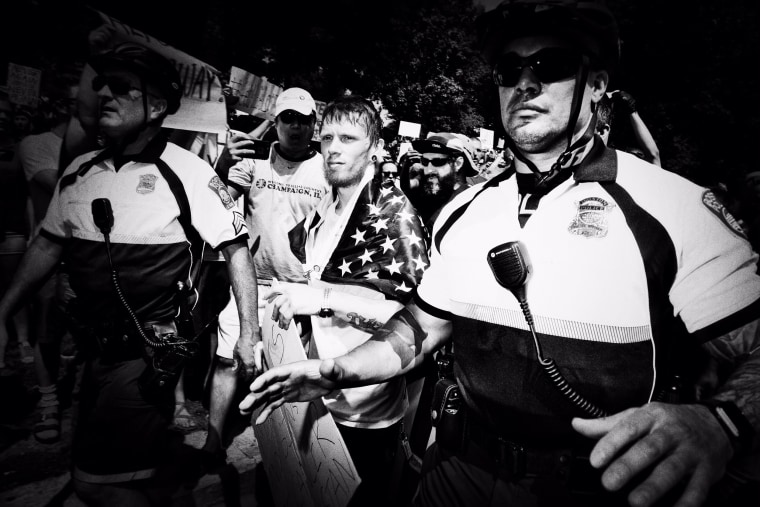 "I want to thank all the people that came out today," said Boston Mayor Marty Walsh. "I want to thank all the people that came out to share ... that message of love not hate; to fight back on racism; to fight back on anti-Semitism; to fight back on the white supremacists that are coming to our city — on the Nazis that were coming to our city."
Boston Commissioner William Evans seconded the mayor's remarks, stating that "99.9 percent" of those in attendance were there to "fight bigotry and hate." He noted that there were only 33 arrests, no serious injuries, no significant property damage and said that everything went according to plan.
The commissioner then shared some of the details of their plan — which seemed to start with avoiding the policing procedures used in Charlottesville.
"We didn't want what had happened in Virginia to happen here," Evans said. "We didn't want them at each other's throat."
Charlottesville Police Chief Al S. Thomas Jr. defended his department's response to the white nationalist mayhem that rocked his city last Saturday. He claimed the rally attendees did not follow the plan both sides had agreed to ahead of the event, forcing his officers to scramble and improvise.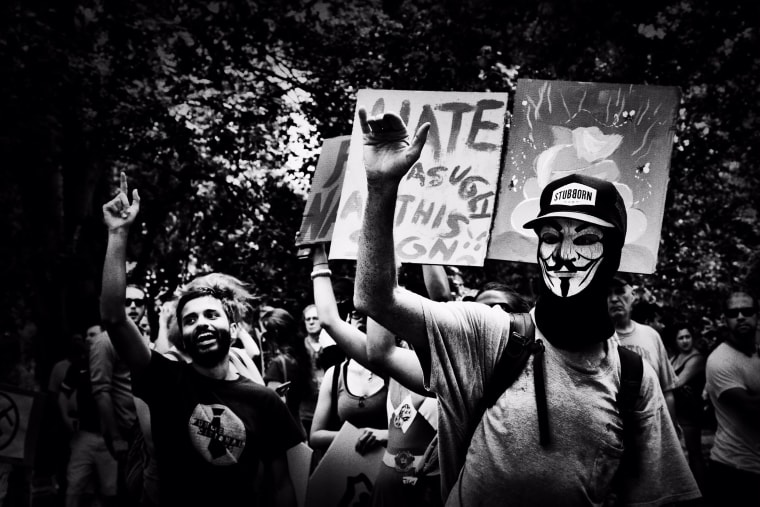 "It was a challenge," Thomas said during a Monday press conference. "We were spread thin once the groups dispersed." Some suggest they were merely overwhelmed, though Thomas has avoided such a statement.
In comparison, however, Boston's police force includes more than 2,000 officers and hundreds of civilian personnel. Charlottesville — a town of 50,000 residents, a twelfth of Boston's population — has less than 130 officers.
While the ratios of police to participants was roughly the same, Boston's experienced police force was more able to handle 40,000 demonstrators, which dwarfed the 500 people who attended the "Unite the Right Rally" and 1,000 counter-protesters in Charlottesville.
Malcolm Nance, MSNBC's terrorism and security analyst, told the network that Boston acted like a city "that really had its game ready," remarking on the stark contrast between law enforcement's actions in Boston as compared to Charlottesville.
He commended the Boston police for acting respectfully and fast and noted their ability to identify troublemakers — such as the 33 individuals who were arrested.
"They grabbed them, quickly pushed them to the back of the lines and they let the peaceful protesters go," Nance said. "More importantly, the mayor made some very good decisions. Number one, no weapons allowed. There were no firearms allowed. Number two, no body armor, no large flags with large sticks. And that's what these people brought to Charlottesville along with helmets and other accouterments that gave us the riot that we had there."
The mayor's office and the Boston Police Department met with "Boston Free Speech Rally" organizers to discuss whether the city would permit the event to occur. There were a number of terms, including the banning of weapons, limiting the time of the rally and placing dump trucks to block streets.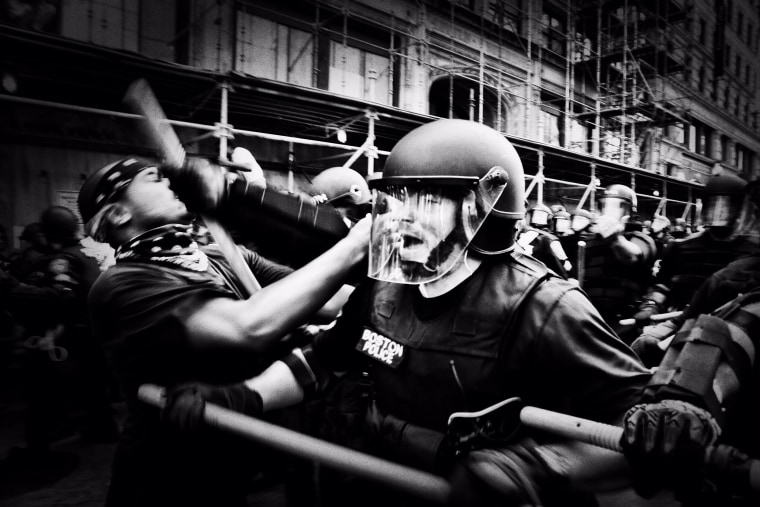 The commissioner also explained a few of the other strategies they implemented, such as keeping a 35- to 40-yard distance between the protesters and counter-protesters. They deployed bicycle cops and "peddled" 20,000 counter-protesters down the street toward Boston Common — the location of the rally.
When the Free Speech Rally ended, they planned to get those demonstrators out in wagons through a rear exit, as the area had largely been surrounded by counter-protesters. The Boston Police also kept the "public order platoons" or "riot cops" at the ready to push back on the crowd when necessary.
"You know, I'm proud of the way they did it," Williams said. "We train up for events like this and we've handled Occupy, we've handled Patriots' parades and I was confident in the job they would do. And I think you've seen it done today."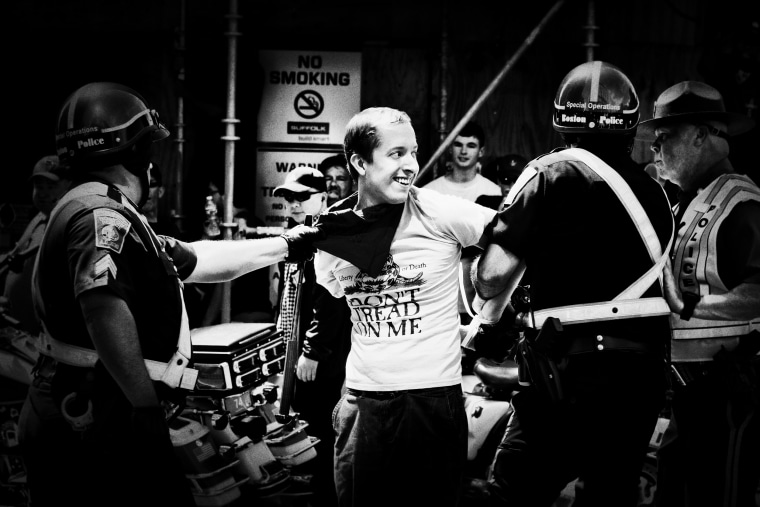 Meanwhile, Dallas police are preparing for similar rallies and counter-protests on Saturday night. By early afternoon local time, state troopers had already placed fencing around the nearby Confederate monument and formed a protective line.
As police in Dallas and elsewhere Saturday try to mirror the success seen in Boston, President Donald Trump highlighted efficacy of the city's police force — though he incorrectly implied many of the protesters were "agitators."